The Diablo 4 Splintering Aspect is one of the best perks that you can get for the Necromancer. With it, you'll improve the capabilities of your Bone Spear. Our Diablo 4 Splintering Aspect guide outlines the perk's effects, as well as how to complete the Guulrahn Slums dungeon.
How to Get the Splintering Aspect in Diablo 4
Guulrahn Slums Location
The Diablo 4 Splintering Aspect comes from the Guulrahn Slums dungeon. This place in the Dry Steppes is a location that you visit during Act 3 of the campaign. In fact, you'll enter parts of Guulrahn while on a mission. Once you're done with this section, Guulrahn Slums and two other dungeons will appear on your map. You'll be able to enter them whenever you see fit.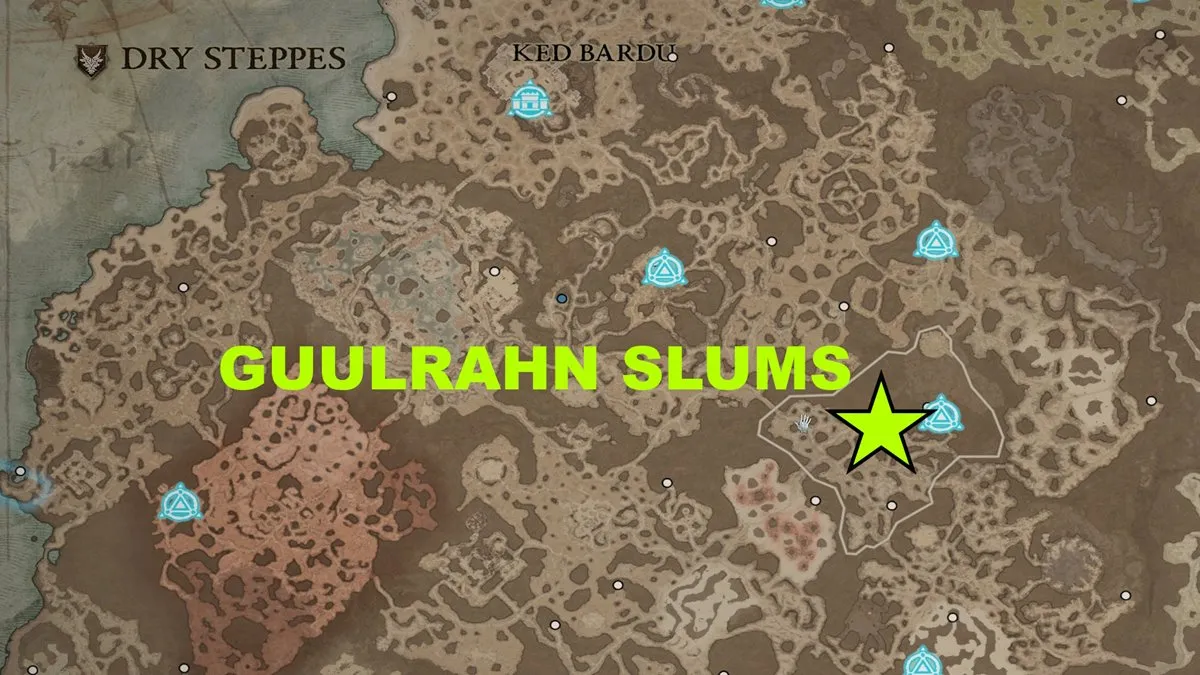 How to Free the Prisoners
Upon entering Guulrahn Slums, you'll need to free six prisoners, which will have diamond icons as markers on the minimap. Along the way, you'll want to watch out for enemies, such as Raiders and Gorgers. Think of them as akin to Barbarian brutes. They'll run and leap toward you before crashing down for a vicious attack. This will deplete a chunk of your HP if you're not careful.
Slay the Possessed Brute and All Enemies in the Forlorn Cells
After freeing the prisoners, you'll have to kill the Possessed Brute, an elite with random affixes. Doing so causes him to drop a key that lets you enter the Forlorn Cells. In the Forlorn Cells, you'll have to eliminate every single enemy. As such, pay attention to any red pips on your map so you don't forget any hostiles.
How to Beat the Guulrahn Slums Boss: Resurrected Malice
With the above objectives completed, it's time to face the Diablo 4 Guulrahn Slums boss, the Resurrected Malice. It's basically a giant Banshee, though it has different abilities. These include Soul Wailers, which are skull projectiles, and Spirit Blast, which is an AoE pushback. It will also summon Spectral Archers to annoy you.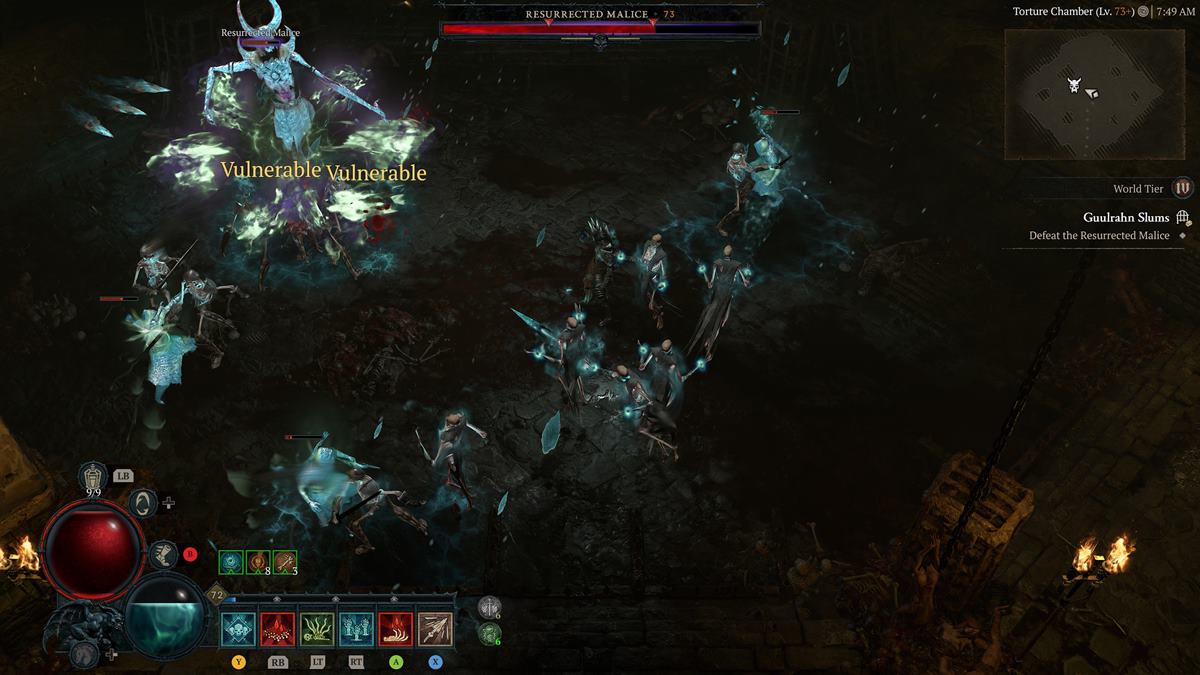 Splintering Aspect Reward and Effects
With the dungeon completed, you'll receive the Diablo 4 Splintering Aspect, which has the following effect: "Bone Spear's primary attack causes enemies hit beyond the first to become vulnerable for 1.5 seconds; Bone Shards from Bone Spear deal 50% bonus damage to vulnerable enemies and pierce them."
I personally think this is one of the best perks for Necromancers using the Bone Spear build. That's because the extra shards also apply the vulnerability debuff, allowing you to deal more damage. I find that this is extremely viable for the endgame. Likewise, it's worth noting that the perk can also appear as a roll for random legendary items, and they even have higher coefficients. As such, you'll want to keep your eyes peeled for these drops.
And that's it. That's everything you need to know about getting the Necromancer's Splintering Aspect in Diablo 4. For more tips, walkthroughs, and strategies, our Diablo 4 tips hub has you covered.
About the author