The Final Fantasy 16 will and stagger mechanics are important to consider owing to the game's fast-paced combat. By taking note of these quirks, you'll be able to bring down opponents a lot quicker. Our Final Fantasy 16 guide discusses how you can break the will meter so you can stagger your foes.
How to Break Will and Stagger in Final Fantasy 16
The FF16 will and stagger mechanic is represented by the Will Gauge, the yellow bar underneath an enemy's name plate and health. Think of this as somewhat akin to a poise or guard meter in that, once it's fully depleted, your target will be temporarily stunned.
As such, the best way to break the will meter of enemies in the game is to continuously attack them. Sounds simple, right? But, there are also a couple of caveats.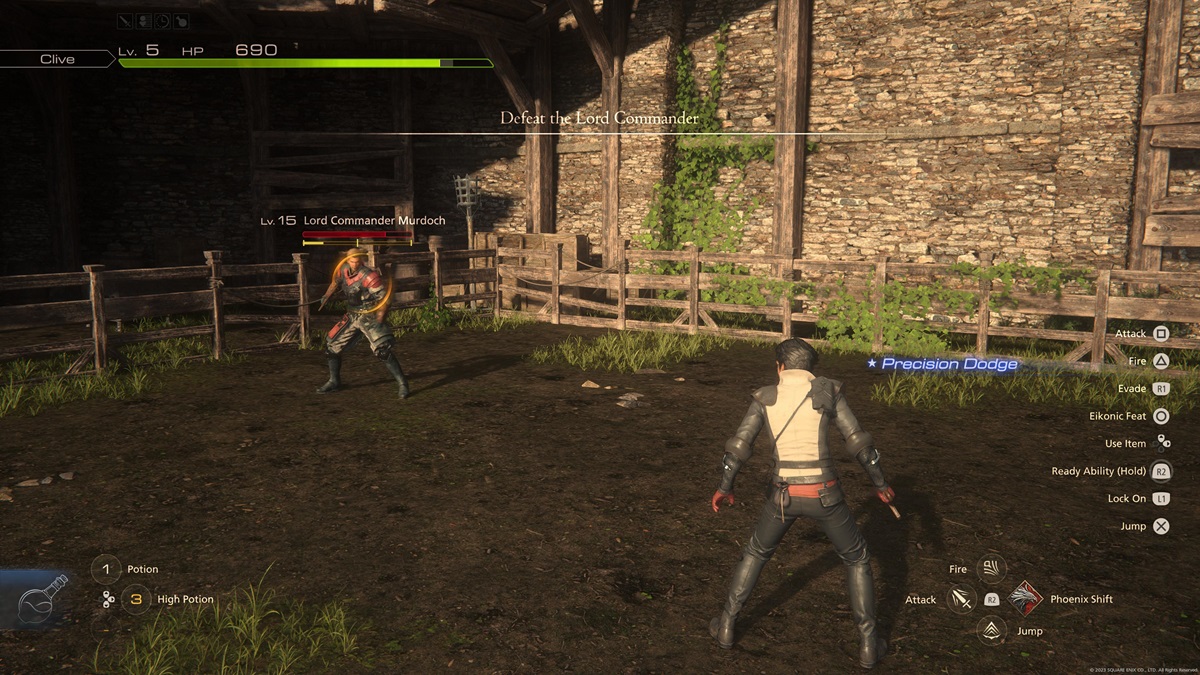 First, you'll notice that the Will Gauge of hostiles has a pip in the middle, which denotes 50% of the value:
Depleting the bar up to 50% will only cause a partial stagger. This allows you to strike your target a few times before they can recover.
However, if you're fighting a larger foe, including certain bosses, you can use the Deadly Embrace ability from the Garuda Eikon (which you unlock a few hours into the campaign). Clive will pull the behemoth and send it crashing down, leading to a full stagger. As such, I recommend equipping the aforementioned Garuda ability when you know you have to fight bigger enemies.
As for the Final Fantasy 16 stagger mechanic (or full stagger), this means that the will meter has been completely depleted. When this occurs, your opponent falls to the ground and is defenseless for several seconds, as shown by the Will Gauge slowly refilling. During this time, you can keep attacking them without repercussion. At the end of this instance, you'll also see the total damage that you did.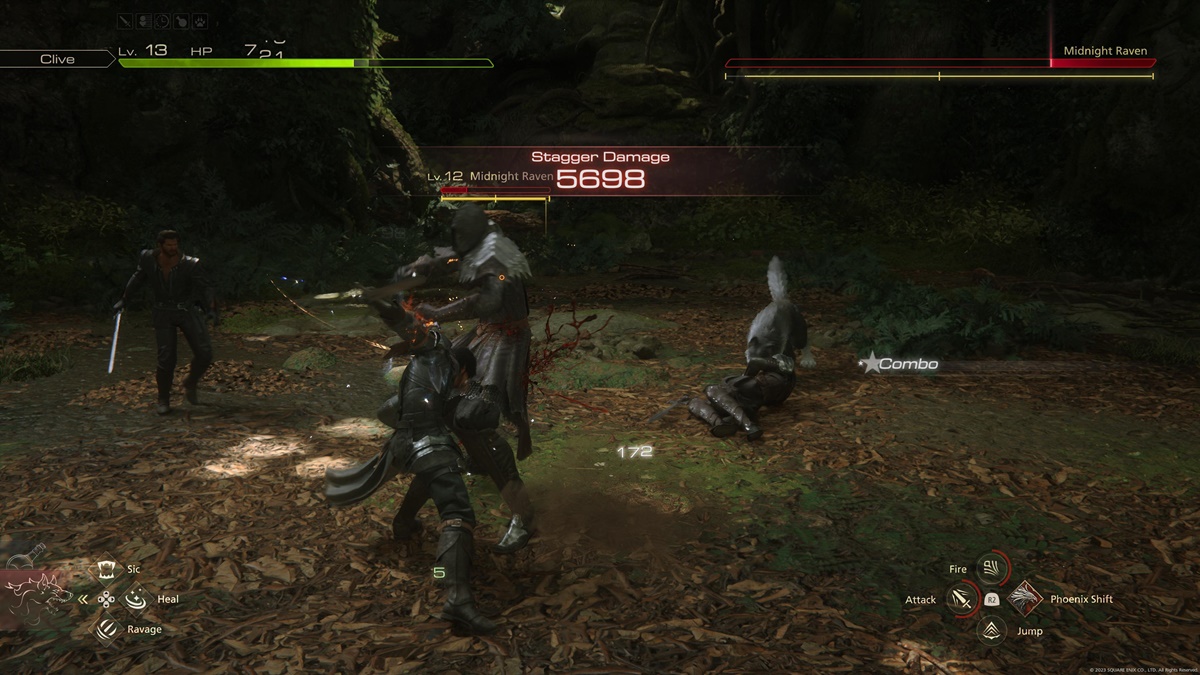 Other Stagger-Related Mechanics: Cinematic Moves and Takedowns
When it comes to other concepts related to Final Fantasy 16 Will Gauge and stagger mechanics, you've got Cinematic Strikes, Evasions, and Clashes in the game. When these occur, pay attention to the quick-time event (QTE) prompt. Press / mash the buttons to succeed, and you might be able to stagger bosses.
Lastly, there's the Takedown mechanic, which is introduced when you're battling a certain boss. From this point onward, you'll want to look at the Will Gauge of an opponent when it reaches 50%. Once you do a partial stagger, you can cast the Deadly Embrace skill. This makes Clive latch on his target, before pulling them down to cause a longer stagger instance.
And that's it, that's everything you need to know about the will and stagger mechanics in Final Fantasy 16. For more tips and strategies, you can visit our FF16 guides hub.
About the author