Fortnitemare challenges in Fortnite continue this week in part 4. One of the hardest and most mysterious challenges listed this week is for players to destroy at least three cube fragments.
If you want to know what are cube fragments in Fortnite and how to destroy them, then follow our quick guide below.
How to Destroy Cube Fragments in Fortnite
What are Cube Fragments?
Cube fragments are alien objects of purple color that are reminiscent of the purple corrupted zones. Unsurprisingly, the seven corrupted zones on the map are the places where cube fragments will spawn.
Search around these seven locations to find the three required cube fragments in Fortnite:
South of Lazy Links
Wailing Woods
South of Pleasant Park
West of Dusty Divot
South of Retail Row
West of Shifty Shafts
North of Fatal Fields
How do Cube Fragments Look Like?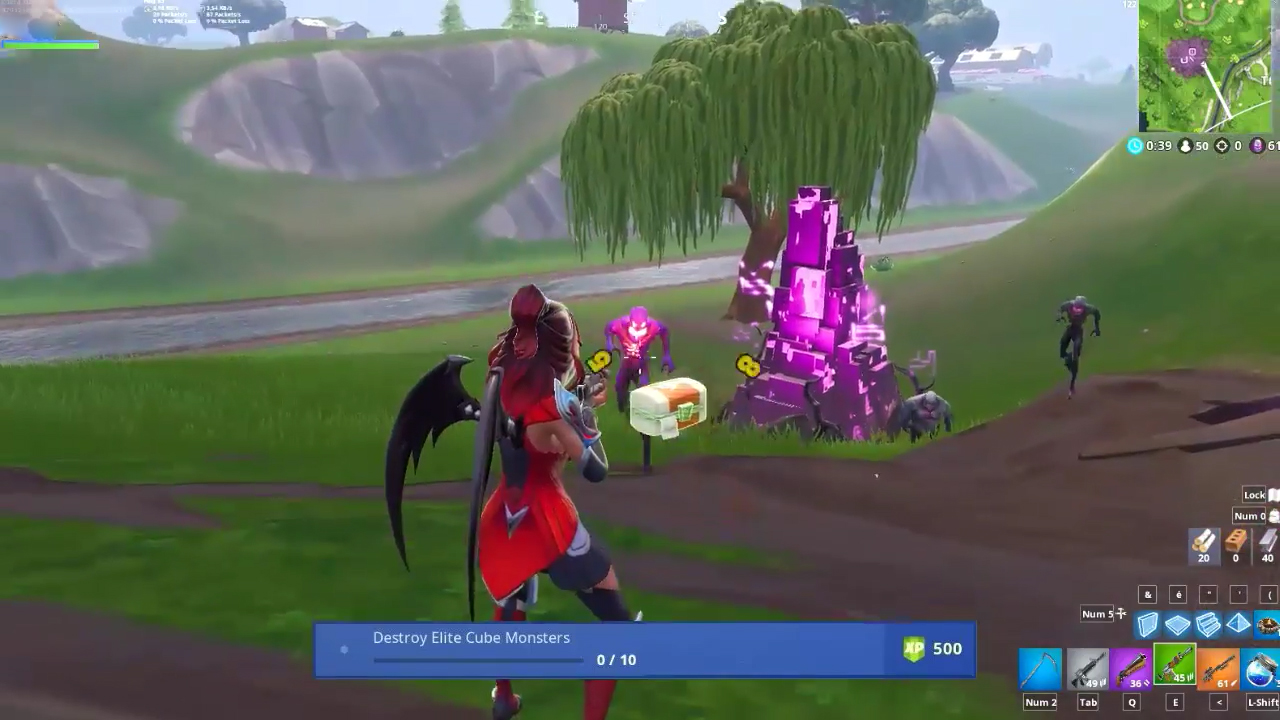 It is easy to identify them as they will spawn unique cube monsters of five different types:
Cube Fiend
Elite Cube Fiend
Cube Brute
Elite Cube Brute
Mega Cube Brute
Each of them is stronger than the previous one, and that's why it's a good idea to destroy as many cube fragments as you can.
Best Weapons Against Cube Fragments
When you find a cube fragment, you will first need to eliminate cube monsters that it spawns. The two best weapons that deal the most damage to cube fragments are SMGs and Shotguns.
Each cube fragment has a certain amount of health, and it will keep spawning those pesky monsters up to the moment of its destruction. So focus on destroying the fragment first, and if there are too many monsters around, you can eliminate a few to free some space.
Sometimes, smaller cube fragments may randomly appear on the map. They are easier to destroy, but the game will count them as well. So don't ignore the smaller fragments!
Cube Fragments Rewards
When you destroy a cube fragment it will drop some loot. Usually, it's a very good legendary weapon or any other exclusive item that you are probably looking for. Also, each destroyed cube fragment will add 500 XP to your score.
—
That is how easy you can destroy three cube fragments during Fortnitemare event this week, and for other Fortnite guides at GameSkinny, please follow the links below:
About the author