Epic Games has recently released an update for Fortnite Mobile (patch v3.4) that has been causing issues for some of the playerbase, preventing them from being able to play the game. The problem typically introduces itself in the form of an "Update Required" error message, keeping the player from getting past the game's launch screen.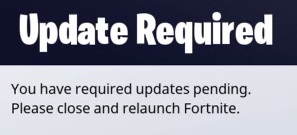 The message could be worded a little better, but in essence it says, "Fortnite Mobile isn't up-to-date, so please exit the game and then download patch v3.4 (or whatever update is required if this problem repeats itself in the future) before you relaunch Fortnite Mobile."
How to Manually Update Fortnite Mobile
It sounds pretty simple: Just download an update and you're good — especially since iOS auto-updates your apps for you. Except iOS hasn't auto-updated Fortnite Mobile for some players, leaving many of them confused as to why their game isn't launching properly. If you're one of those people, you're going to have to manually download and install the update yourself.
Go to the iOS App Store.
Click on the Updates tab on the bottom of your screen. (There should be a red dot notification.)
Fortnite Mobile should have a pending update available — just tap the update button to install it!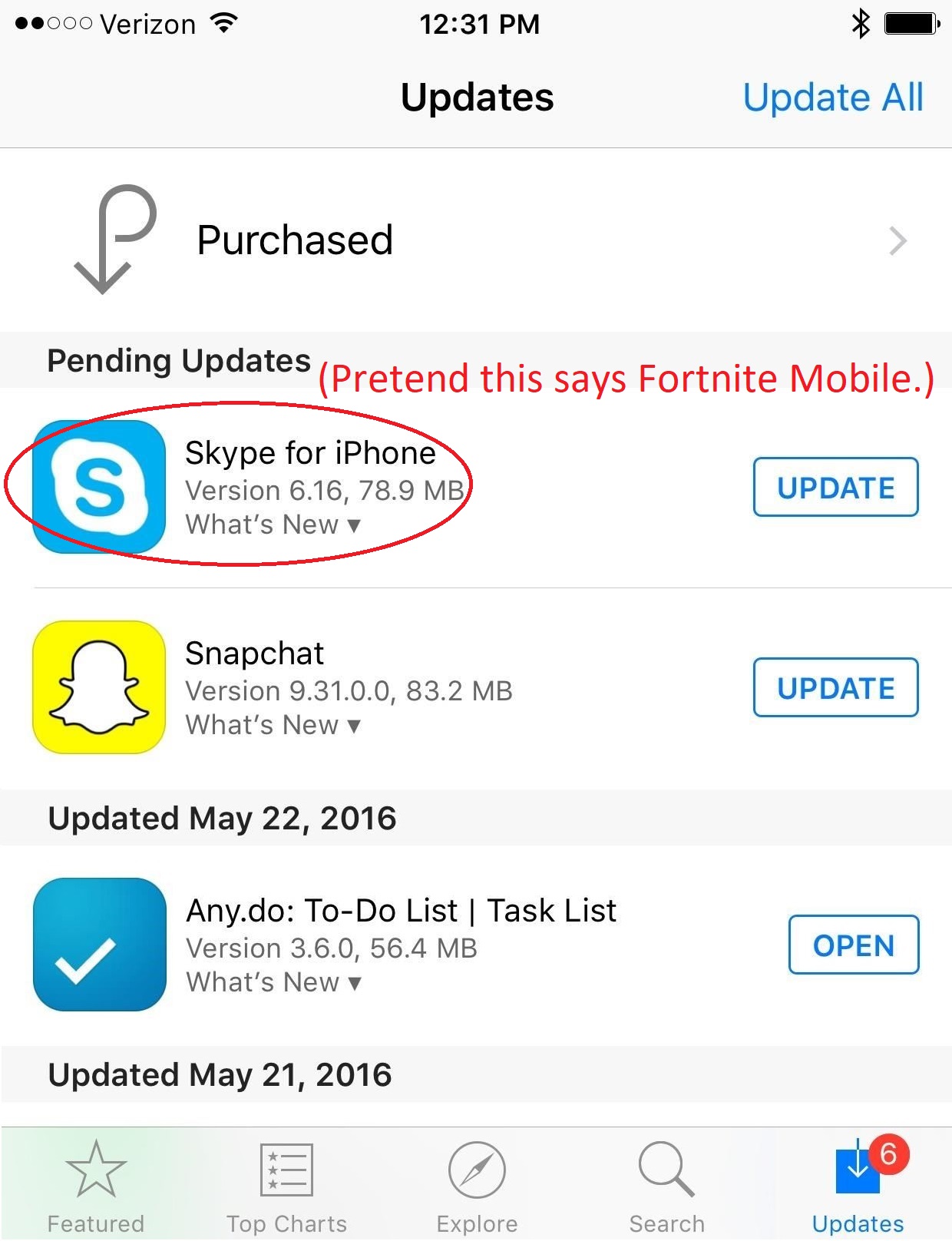 After the update finishes downloading, your game should be good to go!
Alternate Solution
If your device doesn't have a Fortnite Mobile update waiting for you, then there's something else wrong with your game. Luckily, there's an easy solution: just reinstall the game, and you should end up with a fully up-to-date version of Fortnite Mobile!
—
Once you've successfully updated Fortnite Mobile, you should be able to relaunch the game without any issues. If you're interested in some of our other tips and tricks for Fortnite Mobile, you can check out some of our other guides here!
About the author