Finding Forza Horizon 5's Star 27 mural is one of the first sets of Forzathon challenges in Playground Games' latest. It's a fairly small mural and not the easiest to spot if you aren't sure where to look. But once you get to its location, make sure you're in the right car for the photo or the challenge won't clear. Here's where to look for the Star 27 mural.
Forza Horizon 5 Star 27 Mural Location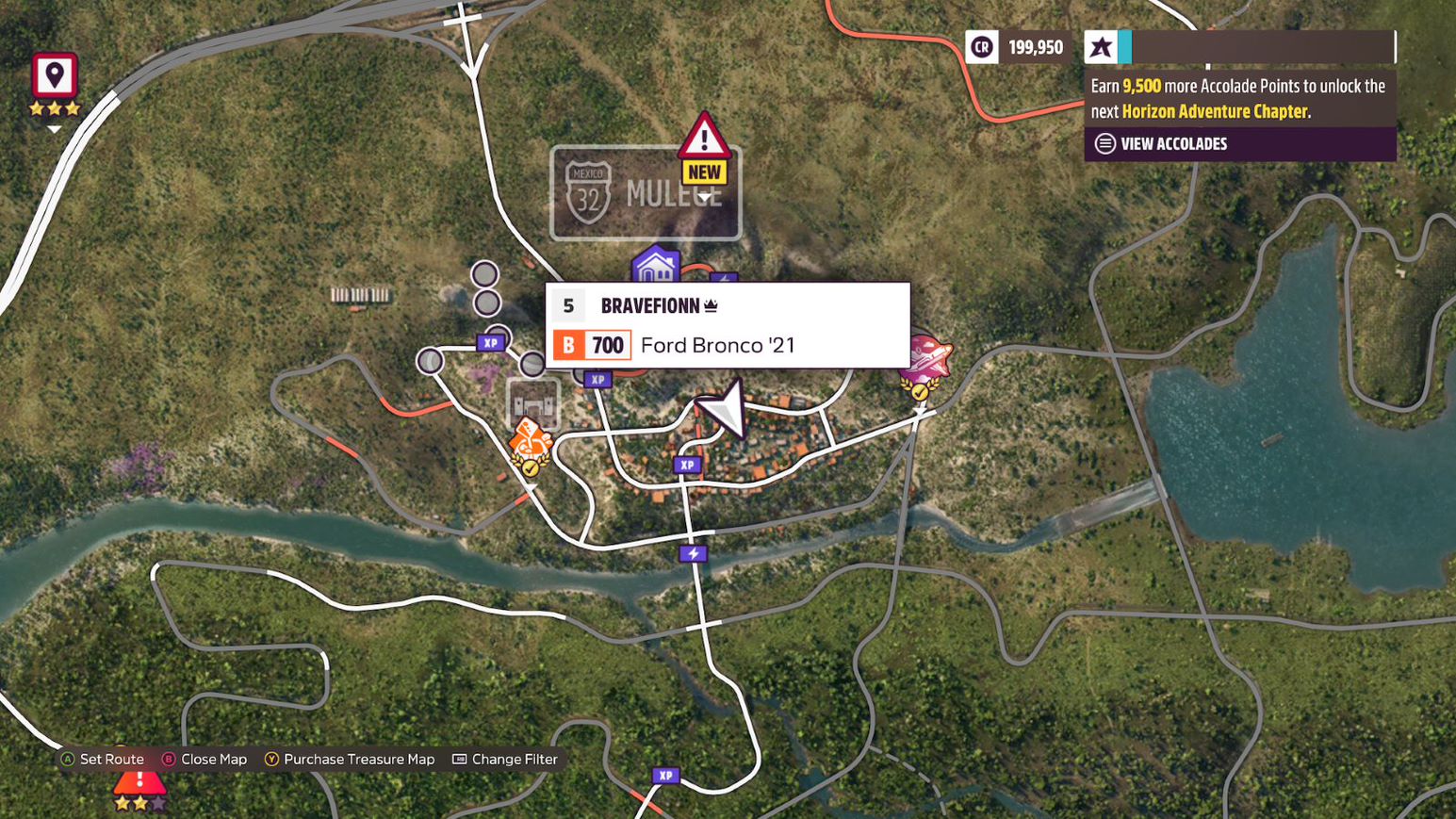 The Star 27 mural is right near your first house, Casa Bella, in the Mulege area. Leave your driveway, and head south to the middle of town. Make your way to the intersection shown in the image above, and then, if need be, switch to a modern sports car.
Change to a Modern Sports Car in Forza Horizon 5
You'll have at least one of these cars right from the start, and if you're not sure what qualifies, you can choose car types as a filter option in the car selection menu.
Once you're in the right vehicle, open photo mode by pressing "Up" on the D-pad, then position the photo so your car is next to the Star 27 Mural, and snap it. The challenge will clear automatically after that.
You'll earn 2 points for finding the Star 27 Mural, which is admittedly not very much. However, this is likely not the last such photo challenge Playground will throw our way in Forza Horizon 5, so think of it more as a tutorial than anything else.
That's all you need to know about Forza Horizon 5's Star 27 Mural, but Forzathon challenges are just a grain in the desert. There's so much else to discover, including drift challenges and barn finding (it's more fun than it sounds), so check out our other Forza Horizon 5 guides for more tips and tricks.
About the author