As the new hot thing in first person shooters in 2016, Overwatch has definitely taken the gaming world by storm, whether you're in the PC Master Race or a console lover for life.
Not sure what the hype is all about? Do you get confused when you hear 'NERF THIS'? Or scratch your head when someone screams 'IT'S HIGH NOON'?
Don't worry, we have some of the coolest gifts to scoop out for your favorite Overwatch fan.
---
Overwatch Loot Crate
Rating: 5/5
Price: $19.99+
Buy It: Etsy
The coolest part about this gift is you can use it as a box, as the actual gift or both! The crate comes in two sizes: three inches for a gift card and five inches for a decent amount of loot! Being that it's handmade you can also request it to be painted different colors for 'rare' loot drops.
---
Overwatch Logo Zip-Up Jacket
Rating: 4.5/5
Price: $35.00 - $49.99
Buy It: Amazon
What better way to show your fandom than by wearing it? This cozy jacket sports the Overwatch logo on the front breast and down the left arm. Clothing company JiNX is known for making amazingly comfortable geek and game attire, and this one is no exception. It's the perfect gift for any chilly, late night match session.
---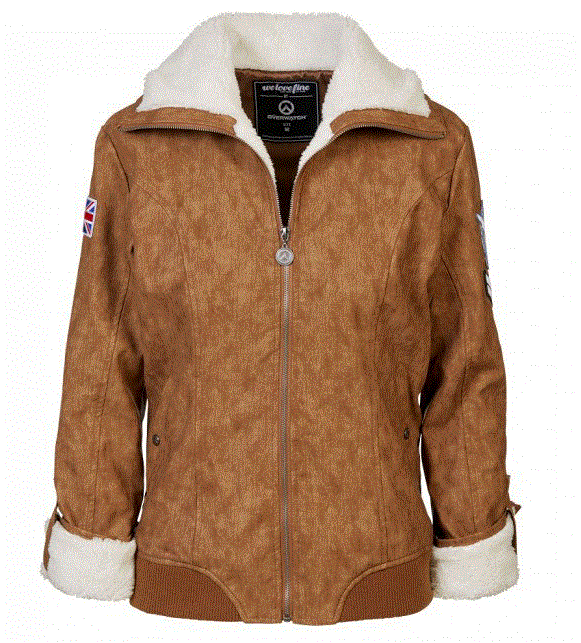 Overwatch Tracer Bomber Jacket
Rating: 5/5
Price: $99.00
Buy It: Blizzard Store
Ello loves! This bomber jacket is a pretty solid replica of the same jacket Tracer dons. Keeping you warm and fuzzy, it will have you wanting to pulse bomb your way through winter! Note: Jacket does not come with British accent.
---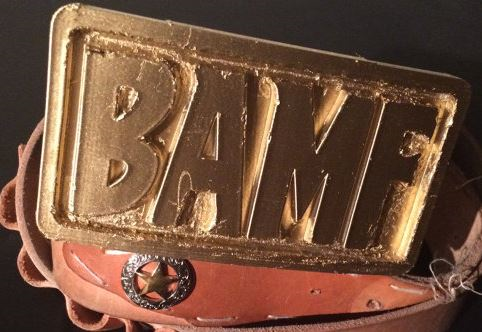 BAMF McCree Belt Buckle
Rating: 5/5
Price: $15.00+
Buy It: Etsy
What better way to show who your favorite Overwatch gunslinger is than wearing his signature BAMF belt buckle? This custom, hand made buckle can be purchased painted and unpainted, and finished or unfinished so you can customize the look yourself. The only thing missing is a clock stuck at noon.
---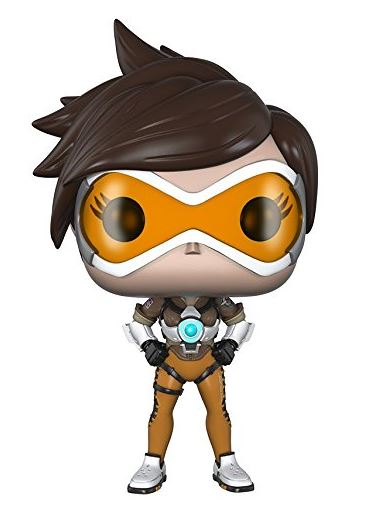 Funko Pop! Overwatch Action Figures
Rating: 3/5
Price: $8.99
Buy It: Amazon
Funko makes awesome geek and gamer figurines from any and every genre. These Overwatch figures are so adorable and hard to pass up. At a reasonable price, there's no reason why you can't pick up one for your friend, and another for yourself!
---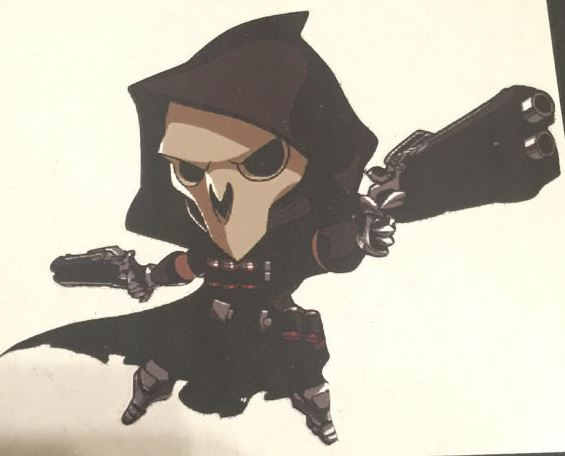 Overwatch Vinyl Decals
Rating: 4.5/5
Price: $3.99+
Buy It: Etsy
There's nothing cuter than a smaller version of...everything! Especially the Overwatch heroes. These vinyl decal stickers are based off smaller cartoon versions of your favorite characters. From the looks of it, this vendor has all heroes available to choose from -- and in different sizes! At a great, affordable price, these are perfect for stocking stuffers!
---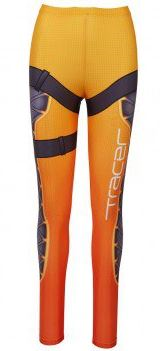 Overwatch Tracer Leggings
Rating: 4.5/5
Price: $40
Buy It: Blizzard Gear Store
The world could always use more leggings, right? These Tracer leggings are fresh Blizzard merchandise and are perfect for the biggest fans that want to show their love, all in comfort and style.
---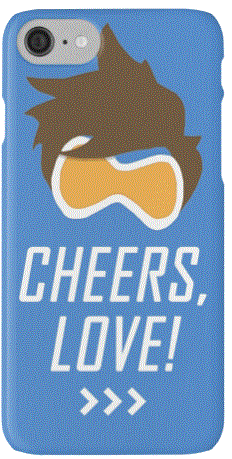 Cheers, Love! iPhone Case
Rating: Not Available
Price: Snap- $23.12/Tough- $27.75
Buy It: Redbubble
What better way to decorate your phone than with your favorite Overwatch saying? This iPhone case showcases the classic Tracer saying, along with a minimalist Tracer face. This case is available for iPhones 4 through 7 as a snap-on tough case, skin or even phone wallet!
---
Nerf This! Tote Bag
Rating: 4/5
Price: $20
Buy It: Redbubble
Need something handy to keep your Mountain Dew and Doritos in? This Nerf This! tote bag is adorably perfect for any D.Va fan. With the ability to chose any size you can use it for snacks, or even something as large as a laptop for your Overwatch on the go!
---
What did you think the choices? Which gifts will you grab this year?
With the popularity of Overwatch along with the popularity of handmade gifts this holiday season, it's no doubt you'll be able to find something unique and perfect for your special someone.