The Daily Workout present in Gran Turismo 7 was first introduced in Gran Turismo Sport. As the name implies, the daily workout is a challenge that rewards players for driving a certain distance every day. I
n this guide, we'll be explaining exactly how the Daily Workout works in Gran Turismo 7 and what rewards you can get for completing it
Daily Workout in Gran Turismo 7
The Daily Workout rewards players for playing the game every day. To complete a daily workout, players must drive a total of 26.219 miles in a single day.
The distance needed was set to be 26.219 miles (26 miles and 385 yards) since that is the official length of an Olympic Marathon. While this may seem like a lot, it should be fairly easy to achieve just by playing the game.
Players will only be able to do this once every 24 hours and the distance covered will reset every day at midnight in your time zone. Thankfully, Gran Turismo 7 doesn't make it difficult to complete the daily workout as the game takes into consideration the total distance across different game modes.
Participating in Menu Book races, Sport Mode, and License Tests all count towards the 26.219 miles needed each day. You can also monitor your progress by checking how much distance you've covered at the top right corner of the World Map.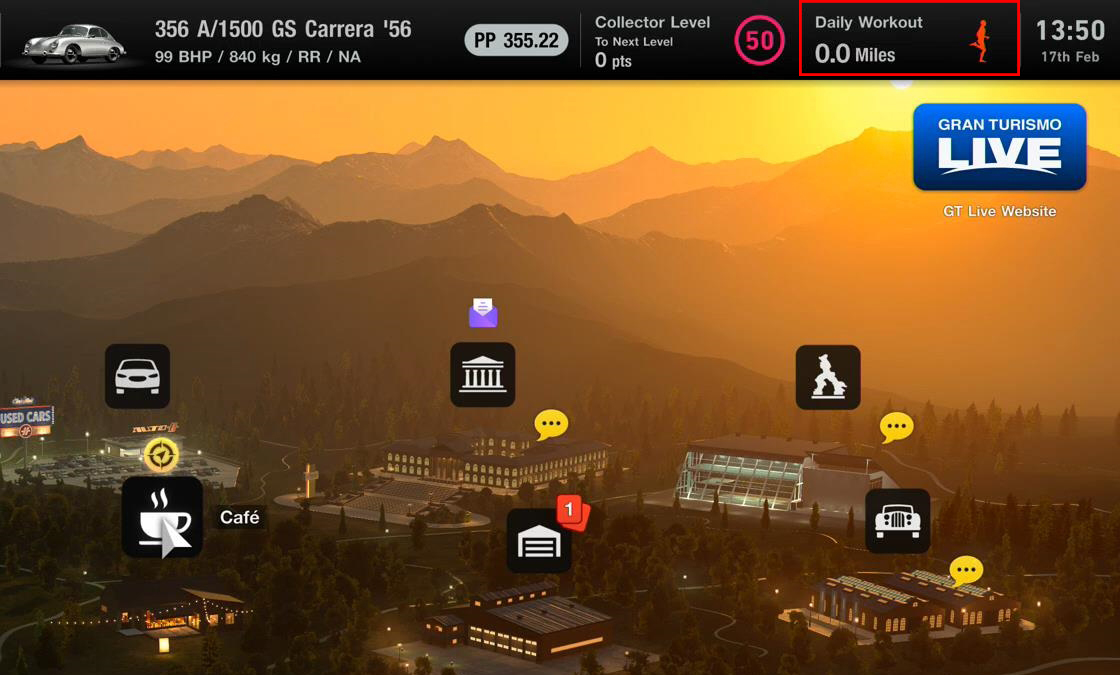 For completing a daily workout, you will be awarded a 1-Star Roulette Ticket which gives you a random prize. This prize can include rewards such as credits, car parts, or even a new car.
These tickets do not need to be redeemed every day, but they do expire after a month. It is advisable to redeem them right away by going to the Garage from the World Map screen. From there navigate to the gifts section to redeem all your roulette tickets and collect your prizes.
The Daily Workout isn't the only way players can earn free cars and credits in Gran Turismo 7. Check out our guide on License Rewards to find out exactly what you can get for completing the different license tests. Also, make sure to visit our other Gran Turismo 7 guides for more tips and tricks.
About the author