Whether you're reloading GreedFall after a long time away or just picking it up for the first time, you'll probably want to know how to respec your character, especially considering how baffling the game's skill tree can be. Luckily, respeccing and resetting skills is an incredibly easy process, but you have to have a rare, consumable item in your inventory to do it.
Here's how it works.
How to Respec Your Character in GreedFall
First, open up the menu. Then, bounce over to the skill tree option, which is the second option from the left. Look at the bottom of the screen and you'll see an option in the middle, between Back and Help, that says Reset Skills. Next to that, Greedfall will also indicate how many Memory Crystal items you have in your inventory.
That's the tricky bit of resetting your skills in GreedFall: every time you respec or rest your skills, you'll use up a Memory Crystal.
There are only a few Memory Crystals available during any given playthrough, so you'll want to use them wisely. Once you choose that option, all your skill points will be refunded and you can choose a new path as you see fit.
So, where do you find Memory Crystals?
How to Get GreedFall Memory Crystals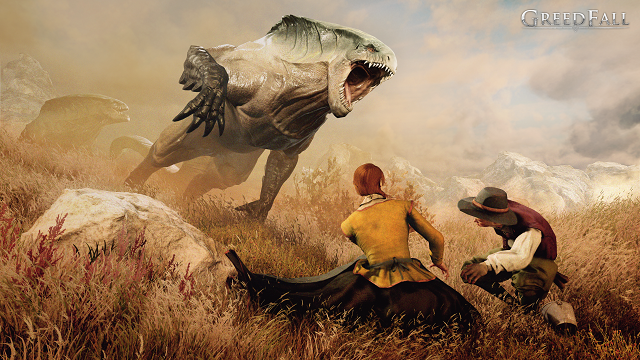 There are only a handful of Memory Crystals throughout the game. Here are their locations:
The first memory crystal is obtained right near the beginning of the game. Defeat the Unknown Creature, GreedFall's first real boss, and you'll receive a memory crystal before you board the boat to head towards New Serene.

Another memory crystal is available on Vasco's companion sidequest. Once you've interacted him with a few times, you'll have the opportunity to begin the Forever a Naut questline. Eventually, you'll need to find a wrecked ship. Head to Wenshaganaw

—

"The Singing Waters" and go through the cave to find the wreckage. You'll have a tough boss fight with Nadaig Glendemen, and part of your reward for defeating him is a crystal.
A memory crystal can be obtained as an optional reward as part of the Face to Face with the Demon quest. Once you've reached Vedvelvie, you'll need to get through the Stone Candle Puzzle and the Drum Puzzle. For the stone candles, light them in this order: wind, lightning, fire, death, water, life. For the drums, this is the correct order: yellow insect, black frog, red snake. After this puzzle, there will be a major battle with the crystal as your reward.
A memory crystal can be found after completing the quest In Pursuit of the Tierna Harh Cadachta. Once you've made your way through this questline and defeated the boss, a memory crystal will be part of the loot you can pick up.
There you have it: how to respec your character and reset your skills. Now that you know how to do it and where to find Memory Crystals, go forth and pacify Teer Fradee in the name of Serene! If you're looking for more on GreedFall, check out our game page!
About the author