World War Z has a total of six character classes that you can play as. Each comes with its own weapons, equipment, and perks. It's worth trying them all out to find which best fits your playstyle, but how do you change classes to find out?
Between Gunslinger, Exterminator, Fixer, Hellraiser, Medic, and Slasher, there's something for everyone, and in this guide, we'll show you how to swap between them.
How to Switch Your Class in World War Z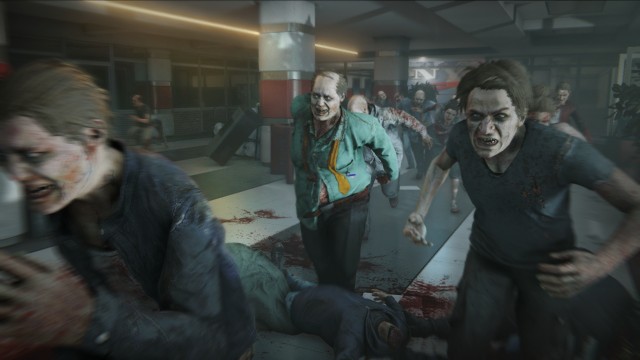 Classes can be changed between games, and there are no restrictions on the class each character can use. Switching from one character to another will not change anything technically, since characters will always default to the category selected in the class menu.
To access the menu, start a new game in co-op campaign; offline or online does not matter. You will be taken to the episodes level selection menu, and you will see the "Customize" tab to the right of the "Episodes" tab.
Cycle over to that tab using R1 on PlayStation, right bumper on Xbox, or your mouse on PC and find the "Class" option.
Select that, and you will be taken to the class menu, where all of the character categories will be listed. Set whichever one you'd like to try out and back out of the menu. Your selection will automatically be set as the default for all characters and will remain so until you switch it again.
All players have their own style, and World War Z's customization options certainly allow you to build your character around that. As you level up, each class will gain newer upgrades and abilities, so if you don't like a class your first time, consider giving it a change later when you're a higher level. It might grow on you. For more, consider checking out our other WWZ guides here!
About the author