Fans of Splatoon will get the opportunity to play the Splatoon 2 free demo on Nintendo Switch this weekend. Dubbed the Global Testfire, this event starts on March 24th and runs until March 26th. Over the course of those three days, there will be six one-hour matches that players can hop into and check out what the Splatoon sequel has to offer.
We'll break down the exact times below. These hour-long slots are pretty spread out across all times, so you should be able to find a time that works for you no matter where you are in the world. Note that all times listed below are in PT (Pacific Time).
Schedule for Splatoon 2 Demo
Friday, March 24
12:00pm – 12:59pm PT
8:00pm – 8:59pm PT
Saturday, March 25
4:00am – 4:59 am PT
12:00pm – 12:59pm PT
8:00pm – 8:59pm PT
Sunday, March 26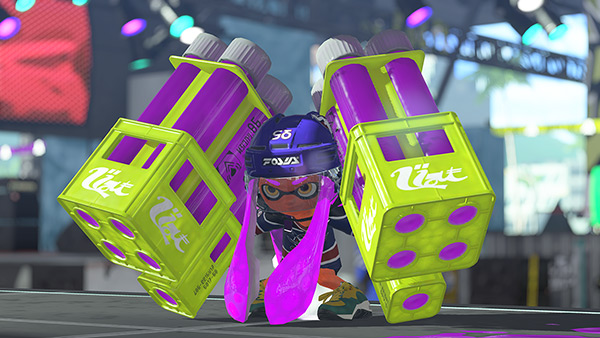 Sneak peak at the new awesome weaponry
To get involved in the "squid-licious" action, all you need is your Nintendo Account login details. Head to the Nintendo eShop and download the free demo or go to the Splatoon 2 game page, log in, and download from there.
The demo weekend will let players experience the new game and get a feel for what's to come when the game hits general release later in the Summer.
One of the main features players will get to see will be the new and revamped weapons. These include the new Splat Dualies, and revamp versions of old favorites, the Splat Roller, Splattershot and Splat Charger. The matches will also alternate between two arenas, The Reef and Musselforge Fitness.
Want to see some game action before you head into your first match? Check out the event video above! And don't forget to have fun during your Testfire weekend!
About the author