RimWorld is all about resource management. In this sci-fi colony sim, you have to construct buildings, manage colonists, trade with caravans, defend against otherworldly threats, and more. But do to any of that, you need resources — and lots of them.
Some resources are easier to come by than others. And lately, a lot of players seem to have trouble tracking down a material called neutroamine. Neutroamine is an essential resource in RimWorld, but it can be tricky to find. This material is required for crafting medicine, alongside herbal medicine and cloth.
If you're having trouble finding enough neutroamine to serve your colony, this short guide will tell you where you need to be looking.
How to Get Neutroamine in RimWorld
Unfortunately, neutroamine cannot be crafted. You have to buy it from traders or get it from cargo pods.
Most traders should have it, but it can be hard to keep track of which ones do as it's based pretty heavily on RNG. Bulk traders will be the best to by neutroamine from, as they'll sell in large amounts at the cheapest price possible.
However, there is a way around this and craft neutroamine if you want to mod your RimWorld game.
How to Craft Neutroamine with RimWorld Mods
There is a Steam mod that allows you to craft neutroamine using Boomalopes and Boom rates. You have to extract nitroglycerin, which you can then use to craft neutroamine at your drug lab. The mod adds more features that drop nitroglycerin as well, so it's even easier to craft this sought-after resource.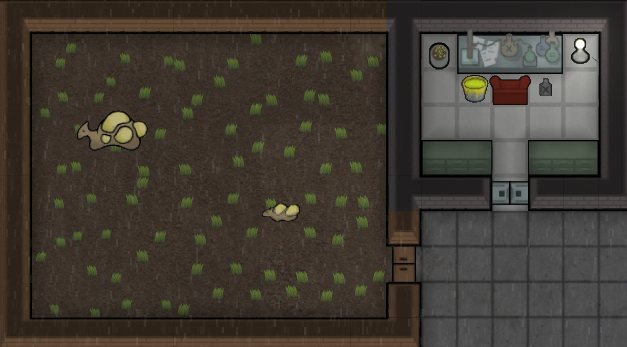 That wraps up this guide! Hopefully you'll be able to better trade for (or craft) neutroamine for your colony. Be sure to check out the rest of our RimWorld guides for even more help with this sci-fi sim game.
About the author