There are quite a few good guns and weapons in Deathloop, but there is one that is equal parts amazing and useful: the Sepilchra Breteira. It's a unique sniper rifle that you'll definitely want in your kit, and luckily, it's easy to get. But how do you unlock the legendary weapon?
The guide below will walk you through how to get the Sepilchra Breteira legendary sniper in Deathloop.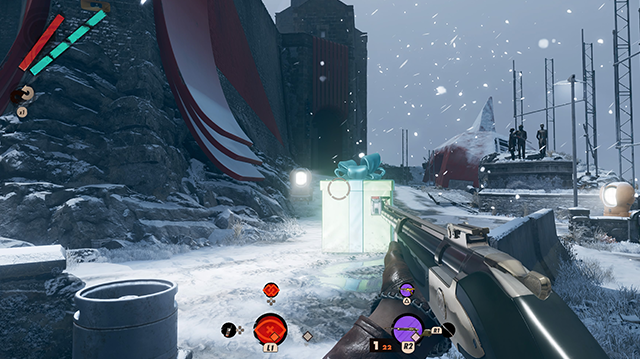 Head to Updaam in the afternoon. Shortly after you arrive, you will hear a voice announcing that there is a gift waiting for someone to come pick up. That's your destination.
Head toward Colt's apartment, fighting or sneaking as you see fit. Once you reach the apartment, walk to the far side of the building, toward the open square. You'll see a big present, just for you!
Look back in the direction of Colt's apartment, and you'll see a bakery. The second floor has an open window with a sniper perched in it, ready to put a hole in whoever opens the giant booby-trapped present.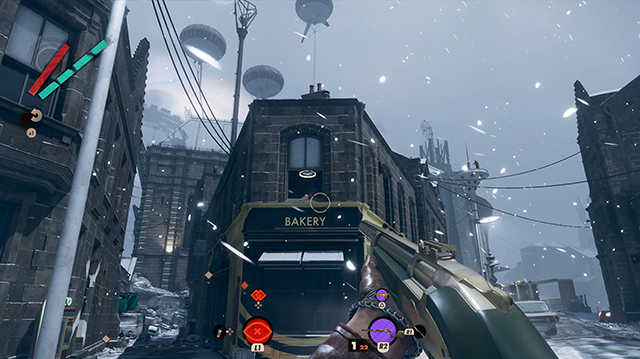 Instead of falling for the trap, jump up in the bakery window, where the sniper and a few of their friends are waiting. Snuff them out however you prefer, then start searching their remains. The sniper has the Sepilchra Breteira, a powerful rifle with a variable scope.
Sepilchra Breteira can drop with different perks. If the one you found on this particular run doesn't suit your taste, return to Updaam on any afternoon. Visit the room of the bakery again, and reintroduce yourself to your sniper friend. This is basically what amounts to a reroll, and you can get rid of the sniper you don't want for Residuum.
And that's how you get the Sepilchra Breteira sniper rifle in Deathloop. Don't forget to infuse your new gun, since it's something you will always want to have available. For more of the best tips and tricks in Deathloop, stay tuned.
About the author