Heroes of the What Now? Master X Master — NCSoft's official foray into the MOBA craze — has now landed for North American audiences to challenge the battle arena big dogs!
With no shortage of brawlers to try out, there are currently 37 different Masters to unlock, from original heroes to characters from other games like Rytlock from Guild Wars 2 and Statesman from City Of Heroes. Another three are slated to land soon, and this is a roster that's just going to keep on expanding.
With so many to choose from, an obvious question arises — what Master should you be playing, and how do they rank overall? Below we've put together a full tier list for every character currently available based on total damage output, usefulness of skills, and how hard a character is to play.
Choosing Tiers
It goes without saying this will be a somewhat subjective tier list based on personal experience so far in matches and overall consensus in the Master X Master forums.
How did we pick our tiers? It would be entirely possible to make a ranking for newbies based just on each Master with a mid to high Survivability rank and low Control Difficulty stat, but there's more to it than that.
Considering the game has both PvP and PvE modes, individual player skill can make those previously mentioned stats pointless, as sometimes the characters that are hardest to control can be the strongest when used properly. Which Master is really the "best" will vary by personal play style — whether you prefer melee or ranged, want a damage tank, a stun-focused Master, or so on.
Koom, for instance, has super high Survivabilty but low Weapon Damage. He very rarely dies, but that's about all that can be said for him. Does that make Koom the best or the worst? While having a solid wall for soaking damage walking around to keep your group alive is helpful, it's not a surefire game winner, so we opted for the latter.
There are two other important considerations to take into account that might change a Master's ranking: Attunements and team lineup. One particular Master could be the best against specific teams of opposing Attunements, but awful against other teams. You've also got to take into account how any given Master can combo with other characters. Kat the Cat's annoying meow pun attacks can become devastating when combined with the right Masters, for instance.
…and honestly, who wants to play as a toddler?
Master X Master Tier List
S Tier
These are the best of the best characters who are all-around solid on nearly all fronts. Pick one up and start dominating. While they may have a few skills that take a little effort to master, overall these are the top tier Masters who can reliably devastate the other team time after time.
Tulam
Vita
Jinsoyun
Lua
V-Merang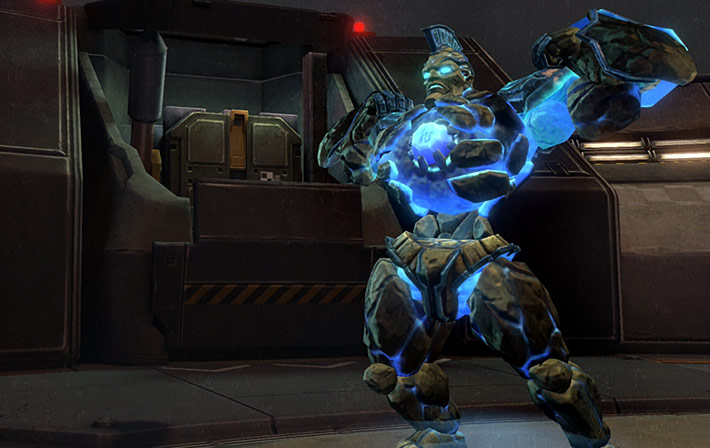 Tulam: Harbinger of any team's defeat
AA Tier
This tier isn't quite as tanky or overpowering as the S rank Masters, but can all still put on a very strong performance in PvP — especially if you know how to combo well with your teammates.
Lorraine
Kat the Cat
Merope
Sizuka
Kromede
Demenos
Vonak

R&B
Dr. Raoul
Ignuma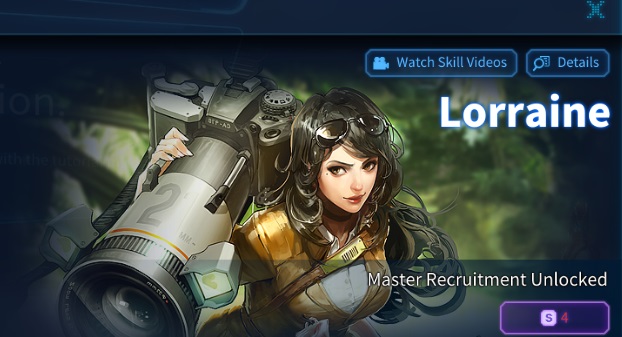 Flashbang is a game changer with Lorraine
A Tier
Although not outright bad characters, all of these Masters require practice and skill to be useful. Without the right groupings and skill combos, you aren't as likely to come out the winner unless you really know the ins and outs of these Masters.
Nedien

MBA-07
Death Knight
Lilu
Eirna
Rytlock
Vonak
Cagnazzo
Innowin
Maia
Sonid
Taejin
Mondo Zax

Poharan
Pancuga
Jingtai
Arami
Sure, he looks cool, but other than health regen he doesn't have much going for him
B Tier
In this instance, "B" is for "Bottom Of The Barrel." Can you get wins if you put in a ton of time and effort to learn how these characters work? Sure. But why do that when there are so many better options available?
Koom

Moro
Statesman
Nanurunerk
Bumaro
What did you think of our Master X Master tier list ranking, and how would you rank the characters? Let us know in the comments section, and be sure to leave some tips on how we can better play the lower ranked Masters!
About the author