With the latest Minecraft Java Edition 1.16 update, players have the ability to do a variety of new things, like craft Soul items. Soul items are variants of useful tools you use regularly, like Campfires, Lanterns, and Torches. This guide is all about the Soul Torch.
Below, we'll walk you through how to make a Soul Torch, where to find the materials needed to craft it, and other helpful information you should know.
Minecraft: How to Craft a Soul Torch
What Does a Soul Torch Do?
Before jumping into the crafting stage, you should know the purpose of using a Soul Torch. On the surface, the main difference between a Soul Torch and a traditional Torch is that it has blue fire. Another thing you'll notice is that Soul Torches are dimmer than regular Torches.
A traditional Torch has a light level of 14, while Soul Torches have light levels of 10. Despite Soul Torches being dimmer, they burn much hotter and can cook food faster due to their heat.
Soul Torches also serve as a repellent against Piglin enemies, who are normally neutral. The Soul Torch will keep them away as long as they aren't hostile towards you. Otherwise, you can bribe them if you don't have any Soul Torches on you.
Soul Torches don't melt ice or snow, so if you're making a beautiful frozen structure, you won't have to worry about it turning to water.
How to Craft a Soul Torch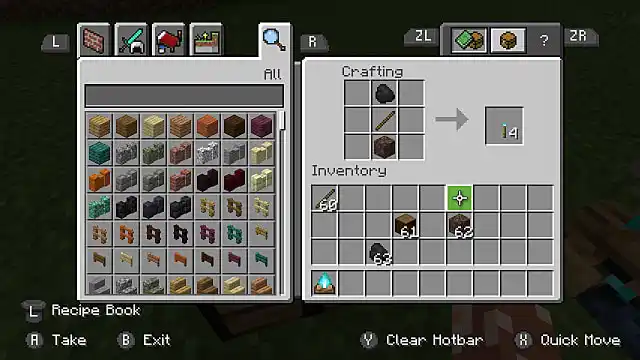 Now that you've decided to craft a Soul Torch, you'll need to gather the materials to do so. The hardest material to get is Soul Sand, which can only be found in The Nether. To get to The Nether, you'll need to craft a Nether Portal, by using the following materials:
14 Obsidian
1 Flint and Steel
1 Fire Charge
From here, jump through the portal to get to The Nether. Soul Sand can be found below Y=65 in Nether Wastes, below four-block-deep layers.
Soul Sand also spawns naturally in Nether Wart Rooms inside Fortresses, so be sure to check those areas if you're having trouble finding them elsewhere.
Soul Sand looks like this: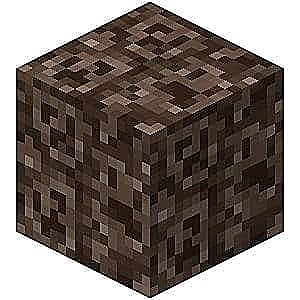 To make a Soul Torch, you'll need the following materials:
1 Stick
1 Soul Sand
1 Charcoal
It's important to place the materials in the specific order as shown in the crafting image above: 1 Stick in the middle, 1 Charcoal above it, and 1 Sand Stone below the Stick. This will make 4 Soul Torches, which can only be crafted at a crafting table.
Soul Torches can be placed in or out of the Nether and can be used just like traditional Torches, with a few slight key differences.
Related Content
And with that, you should have all the information you'll need to craft a Soul Torch in Minecraft. Be sure to click on the links above for more guides and visit the main Minecraft hub for even more tips, tricks, and strategies.
About the author