Quality Fin is indeed one of the more important Monster Hunter Rise items you'll want to grab plenty of. One of the big twists in MHR is changing armor requirements once you reach High-Rank quests — the vast number of crafting items and equipment sets you'll gain access to once that happens.
In this Monster Hunter Rise guide, we'll tell you everything you need to know about how to find Quality Fin, from what monster you'll need to farm to where you can hunt that creature.
Where to Find Quality Fin in Monster Hunter Rise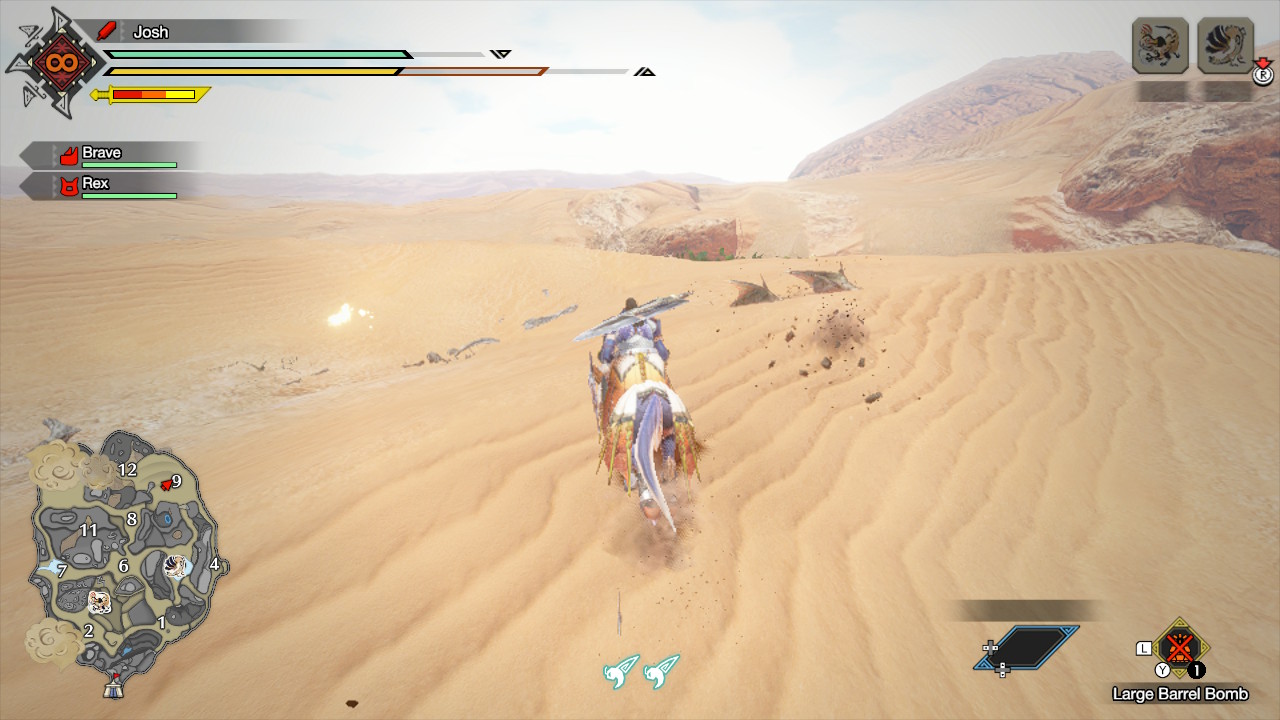 MH Rise's Quality Fin comes from a monster you've probably seen before in Village Quests, but as with other High-Rank materials, you don't have a chance of obtaining Quality Fin before you reach 4-Star quests or higher.
Monster Hunter Rise's Quality Fin item only comes from Delex, and you'll find Delex in the Sandy Plains area. Delex swim in the sandy areas of regions 10 and 12, the northwest and northeast corners respectively. In my experience, you have a better chance of finding more Delex in region 10.
Delex are incredibly simple monsters to fight, but the trouble with farming them for Quality Fin is actually engaging them. They swim through the sand like dolphins (or Sand Sharks in the Ratchet & Clank series), periodically leaping out before diving under again. Delex occasionally stop near you for a stare-down, but your best chance of fighting a Delex is following it and timing your attack when it jumps out of the sand.
The easiest way to keep up and get Quality Fin is riding your Palamute. Delex aren't the hardiest of beasts, even at High-Rank, and a few Palamute attacks are enough to take one down. Press "X" while atop your Palamute to attack using the Palamute's weapon.
As with most rare monster parts, your chances of getting a Quality Fin are fairly low. It might take a few High-Rank hub missions to finally get what you're looking for. It will only be a Big Fin if you're in a Low-Rank quest. Otherwise, it's Quality Fin.
However, assuming you've kept up with your Buddies, you can also send them out on Meowcenary missions for a chance of obtaining Quality Fins without you having to slay dozens of Delex.
Related guides
That's everything you need to know about getting Quality Fin in Monster Hunter Rise, but be sure to check out our other Monster Hunter Rise guides for more tips — or go ahead and click the links above!
About the author