"The Lost Eggs" quest is a particular source of frustration for Nier Replicant players early on. It basically asks players to seek out a tiny egg without any indication as to where it might be. In this guide we'll go over exactly where you can find the chicken egg in Nier Replicant.
The quest can be started at the village market after speaking to an item shopkeeper. He will tell you about the chicken egg problem — specifically, that the chickens seem to be laying them somewhere else.
Although the quest is called "The Lost Eggs", you actually need to bring back only one egg to complete the quest.
How to Find Chicken Egg in Nier Replicant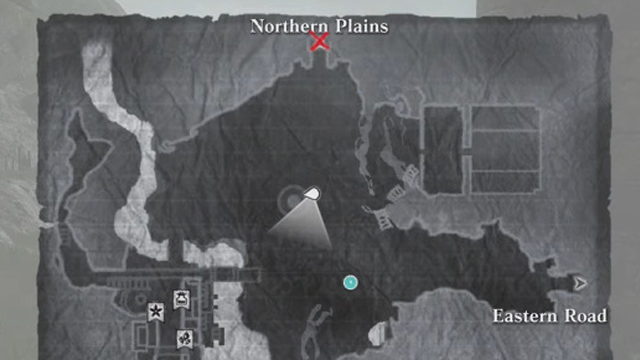 You can start solving this quest by asking people in the village about the chicken eggs. You'll get some hints about where it could be, but everything boils down to these few points:
The chickens are laying eggs in shadow

It is hidden on the upper ground
It is invisible and can only be sensed
But even these few clues won't give you the exact location of the chicken egg. So follow these steps instead:
Go behind the broken wall next to shopkeeper
Approach the fountain by the library on the hill
Find the chicken egg in the shadow of the first broken pillar
The exact location can also be seen on the map above.
Once you get the chicken egg, bring it back to the shopkeeper, who will reward you with Health Salve, which restores up to 60% of your character's health.
Hopefully, this quick guide on how to find the chicken egg in Nier Replicant helped you out. Fore more Nier Relicant tips and tricks guide articles, be sure to visit our dedicated hub page.
About the author