When you're breeding battle-ready Pokémon, it is hard to know exactly where to begin. The Pokémon that you catch on your adventures through the Hoenn region most likely aren't going to stand up to the ones on your friend's team. If you plan on battling other trainers from around the globe regularly, you're going to need a team that can pull its own weight.
Every individual Pokémon has its own strengths and weaknesses that go beyond its type. Their stats are very important, too. If your beefy Pokémon doesn't have enough Defense, it won't be able to take a hit in battle.
This guide focuses on maximizing your Pokemon's true potential through the use of breeding. It is highly recommended that you have the Battle Resort unlocked at this point, because that island holds the best Day Care in Hoenn.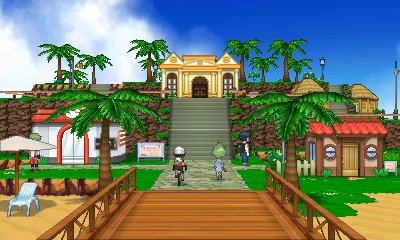 Tools of the Trade
Before we start breeding, there are a few items you need to make sure you have. Generation VI has streamlined breeding to make it easier for trainers to get competitive-ready Pokémon. These items are harder to find in Pokémon Omega Ruby and Alpha Sapphire than they were in the earlier iterations of this generation.
Everstone – This is an item that normally keeps Pokémon from evolving while help. However, if you give this to a parent before putting them in the Day Care, their Nature will always pass down to their children (more on Natures later). You can find one in Granite Cave, on the bottom floor. It's hidden on the rock on a risen platform, next to where you find Mega Stelix's Mega Stone.


Destiny Knot – This item guarantees that five non-identical IVs pass down at random from the two parents. You can find one by going inside of the ship in Sea Mauville. It's in the the first room on the right that you're allowed to enter. Save before you do anything, and then rematch the young couple, soft-resetting until you can nab a Destiny Knot from them.
There is also a Pokémon that has been popular in the Breeding Scene ever since Pokémon Eggs became a concept. Yep, I'm talking about Ditto. These gender-less creatures can breed with almost any other Pokémon in existence – aside from most Legendaries because they are sterile. [Note: Try and find one that's foreign to your region.]
6IV Ditto – I HIGHLY recommend picking one of these up. Their perfect stats work wonders for getting the stats you need on a Pokémon. These can easily be found up for trade on various forums, and even on the GTS. Just be cautious of the scammers.
0IV Ditto – This is ONLY good if you plan on using a Pokémon that knows Trick Room. These are the absolute lowest your stats can go.

There is one more type of Pokémon that is very useful for breeding – a Hatcher. It doesn't matter what Pokémon you decide to use as a Hatcher, so long as it has the Flame Body ability.
Fletchinder/Talonflame – This Pokemon not only has the Flame Body ability, but it's also a flying type – which gives you the ability to travel about the region quickly, although that's no longer needed with the Eon Flute. If you don't have this Pokemon, you can no doubt find a Fletchling after a couple of Wonder Trades.
Now you've got everything you need to start breeding, but how do you know what to look for? Well, to know what to look for, you need a basic understanding on how stats work in Pokémon Omega Ruby and Alpha Sapphire.
Nature
The first and most obvious example of stat changes are in a Pokemon's Nature. Nature will dictate how far certain stats can grow. Every Pokémon has a nature that both adds and subtracts a 10% growth rate from different (or the same) stats. There are twenty-five natures in total, with five neutral natures that don't affect stats in any way – they basically add and subtract within the same stat.
For example, my Gardevoir has the Modest nature, which adds extra Special Attack while taking away from Attack. Since she doesn't have any physical-based moves, her Attack stat is almost worthless. That's why I elected to make it worse. It's not always as simple as picking between Attack and Special Attack, though. Some Pokémon do better with extra speed, while others do better with extra Defense. It all depends on the Pokémon and its natural talents.

A Pokemon's Nature can be read from each Pokemon's Summary page, so you won't need to memorize every nature and the stat effects. The boosted stat appears in red font, while the stat that has degenerated appears in blue.
[Note: If you put a Pokémon with Synchronize it the first spot of your party (even if it has fainted), there will be a 50% chance that any wild Pokémon you encounter will be of the same Nature.]
Individual Values (IVs)
IVs are the equivalent to 'natural selection'. These determine the capabilities of a Pokémon from birth. Pokémon with high IVs are biologically better than those with lower IVs, and there's nothing you can do to change it. It's genetics.
IVs range from 0 (absolutely abysmal) to 31 (simply cannot be beat) in each stat, including HP. When someone refers to a Pokemon that has 5 – 6IVs, they are refering to how many stats are maxed out. 0IV, however, often means that every IV that Pokemon has is at zero.
(There are other values that effect a Pokemon's stats, such as Effort Values – the idea of getting better at something the more you do it – but those aren't important in the context of breeding.)
Now that you know what to look for, you can finally begin breeding.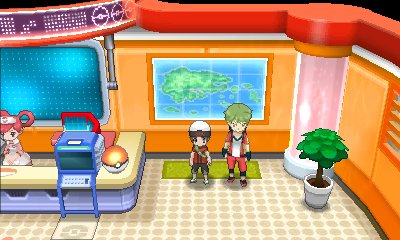 The Process
First things first, empty all the Pokémon from your party except for your designated Hatcher. Grab out your 6IV Ditto and the Pokémon you would like to breed for first. If you want the end-result Pokémon in a certain type of Pokéball, then make sure it's a female. You don't need one, but only females will transfer down their Pokéball designs to their babies.
Put the Destiny Knot on your [preferably foreign 6IV] Ditto

Place the Ditto in the Day Care at the Battle Resort. You will probably rarely take him out, at first, so don't worry about funds.

Find a Pokémon that you want to breed. The new DexNev mechanic is a great way to find a Pokémon with High IVs or egg moves that you would like to transfer down. If you find a female, the Pokéball it's in will transfer down to the child. Make sure you've got a Synchronize Pokémon with the Nature you're looking for in the front of your party, to better your odds of getting the right Nature.

You can check the IVs of the Pokémon you catch by going to the IV Judge on the right side of the Battle Resort Pokémon center (see img above).

Once you have the mother – males are also mothers in the case of Ditto – with the correct Nature, put an Everstone on it to transfer the Nature to every child.

Get on the Mach Bike and ride in circles around the island until the Day Care Lad turns around to face forward. When he does this, it means your Pokémon have (miraculously) created an egg together. Repeat until the party is full of five eggs alongside your Hatcher.

Continue on your Mach Bike around the island in circles until your eggs hatch.

Check the IVs at the IV Judge in the Pokémon Center. He will tell you the overall potential of your new Pokemon and list off the stats of the Pokémon that are looking great, and says how great they are – if they simply can't be beat, they are 31(MAX).

Replace the Pokémon in the Day Care when you find something more suitable. Don't forget to transfer the Everstone when you do.

Continue this process until you find the Pokémon you want. If you used a foreign Ditto, you'll have increased chances to find a Shiny Pokémon as well.
Once you have two 6IV Pokémon in the Day Care, you get a guaranteed 5IV every hatch.
There's no better feeling than finally dominating your friends in battle after working hard to get the perfect Pokémon.
Pokemon Omega Ruby and Alpha Sapphire are vast games, and I urge you all to explore to your heart's content, and not heedlessly rush through to reach areas like the Battle Resort. There is so much to discover in these Ruby and Sapphire remakes, and they make it worth your while by rewarding you with a plethora of different things.
About the author