Playing on a no tame server in ARK: Survival Evolved may feel like doing so defeats the purpose and "fun" of the game.
A no tame server means that players cannot ride, tame, or breed dinos. But there's a lot of benefits to this type of server. Players get by through working together in tribes. Tribes have to get creative in their building designs and locations in order to thrive in a dangerous environment without dino protection. In this way, raiding others becomes incredibly rewarding.
For many players on a no tame server, their focus is on fun, thrilling PvP content. Good PvP is difficult to experience in a world where domestication is possible. Without dinos, combat is balanced.
Of course, players don't have to spend hours taming and breeding either, so that's another plus.
However, without the experience gained from taming, how do you level up quickly? There are a few ways. Know that the best results may be achieved by participating in many activities. Let's discuss them.
Find Explorer Notes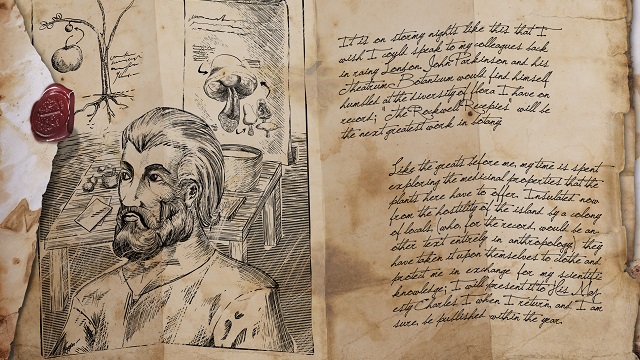 This is a great method to level when you're just starting out. Explorer Notes are collectible items scattered across the world. Every discovered note grants the player 100 experience (XP) and an effect that doubles XP gain for 10 minutes. Notes can be found everywhere in each map, so if you spend some time searching for them, it shouldn't be too hard to level up fast.
Collect and Craft
If you want to travel and explore the world, gather, harvest, and chop as you go to gain XP. In addition, you can craft rafts and a grinder to gain more XP. Craft a sturdy raft to hold an Industrial Grinder. This grinder will grind up many crafted items and resources while returning some of the resource cost and giving XP. Try to glitch trees into the raft while on the water. This way, you can collect all those resources to fill up the grinder without stepping off the raft.
If rafts are not for you, you can place your grinder anywhere. Just make sure it's well protected.
Join a Tribe
You will gain the XP of other tribe members in your vicinity — as well as your own — once you've joined a tribe. Start a new tribe or become a part of another's to take advantage of this shared XP. You'll need to be a part of a tribe to do well on a no tame server, anyway.
Kill Dinosaurs
This method is for those looking for a challenge. Hunt down the right dinos to gain massive XP. You'll want to be well-equipped. It's not a bad idea to have some tribe members with you either. In particular, killing a Titanosaur with fire arrows will give you thousands of XP.
Play on Servers with XP Boosts
Join the right server to get server-wide experience boosts. The experiential no tame server on console that went live in February had double the XP rate than normal servers. Some player servers have boosted the XP rate by three or four times. All in all, any experience boost makes it much easier for players to level.
—
Have you played on a no tame server before? What's your experience? What have you found effective in leveling? Leave a comment below!
Check out these related ARK: Survival Evolved articles on GameSkinny:
About the author