Rune Factory 4 romance options sprout up all around you as you unravel the story of Selphia and its inhabitants. Falling in love is a bit more complicated than your usual Story of Seasons, though, as some characters have specific unlock requirements before you can begin wooing them. You'll also have to get a few of your personal affairs in order before romance options will consent to get married.
This Rune Factory 4 guide will cover all of the romance options in the game, including all bachelorettes and bachelors. It will also as tell you how to propose to characters and how to get married.
Rune Factory 4 Romance Options
Rune Factory 4 has six bachelors and six bachelorettes as romance options, though there's no same-sex option to get married. You'll have to wait for Rune Factory 5 for that.
Rune Factory 4 Romance Options: Bachelorettes
Amber
Forte
Xiao Pai
Margaret (only becomes eligible after Dylas arrives)
Clorica
Dolce
Rune Factory 4 Romance Options: Bachelors
Vishnal
Arthur
Leon (only becomes eligible in act two)
Doug (only becomes eligible in act two)
Dylas
Kiel
How to Propose in Rune Factory 4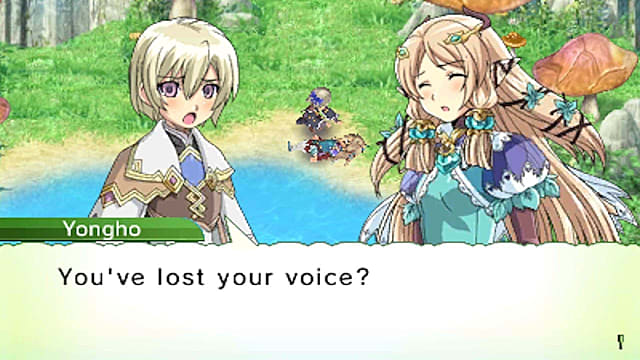 Your intended needs to have their Love Points at 7 or higher, or they'll treat your intentions as a joke and ignore you. When you're ready to propose marriage, say "I Love You!" and if they accept, it'll start your first date. This isn't the same as being engaged, though, and you can still date others if you want. There's also still a chance a romance option will turn you down, so you may need to raise their Love Points even higher.
Give gifts to raise Love Points, ideally an item that's their favorite or at least one they like. We've outlined each character's preferred items and gifts elsewhere, so keep that handy as you navigate the byways of love.
After you've seen the third date event and completed the sub-event for romance options, you can propose marriage. Unlike Stardew Valley, there's no divorce in Rune Factory 4, so you're stuck with whoever you pick.
If you're playing as Frey, your date events will include the suitor proposing to you. It's fine to turn them down, though, since you can propose later.
How to Get Married in Rune Factory 4
While you can technically propose to romance options at any point once you have the right items and gifts, there are several requirements you need to meet before anyone will take you seriously and get married to you. The first is personal. You need to have a double bed and an engagement ring before you can propose to romance options.
How to Get the Double Bed in Rune Factory 4
Blossom sells the Double Bed at her store once you've leveled it up enough by completing tasks around Selphia and progressing the story.
How to Get the Engagement Ring in Rune Factory 4
You can make the engagement ring at the Crafting Table once it reaches level 20.
That's all you need to know about Rune Factory 4 romance options and how to get married, but make sure to check out our other Rune Factory 4 guides for more tips.
About the author