If you're having trouble with some of the challenges in Salt and Sacrifice, calling in aid from friends or other players is a great way to alleviate some of the stress. Co-op multiplayer follows the same basic rules as most Souls-likes, with a few caveats. There are also a few progression requirements before you can join up with random players looking to play together.
We'll cover all the details about co-op multiplayer in Salt and Sacrifice in this guide.
How to Play Co-Op in Salt and Sacrifice
The easiest way to start co-op is to use the cooperation board in Pardoner's Vale. You'll find it to the right of the portal leading to the various levels. Open the menu when prompted, and you'll have the choice to either host a session by setting a password with runes or join a host using their password.
This method of co-op will be almost exclusively between yourself and friends, other players in a community Discord, or another get-together platform. Things are a little more complicated to join a random host's game or host one yourself.
How to Get the Golden Candle
To join random hosts, you'll need an item called the Golden Candle. Head down toward the grappling hook, through Greymoss Mire. Rather than going to the bottom, take the doorway on a platform about halfway down. You'll wind up on a small precipice with a treasure chest. Open it for the Golden Candle.
How to Get the Pale Candle
To host a game yourself, you'll need the Pale Candle. Make your way through Ashbourne Village proper, up through Craterstone Mine, and back left until you reach the gatehouse to the right of the initial spawn point.
Inside the gatehouse is a lever that opens the one-way door. Just to the right of it is a set of platforms leading down.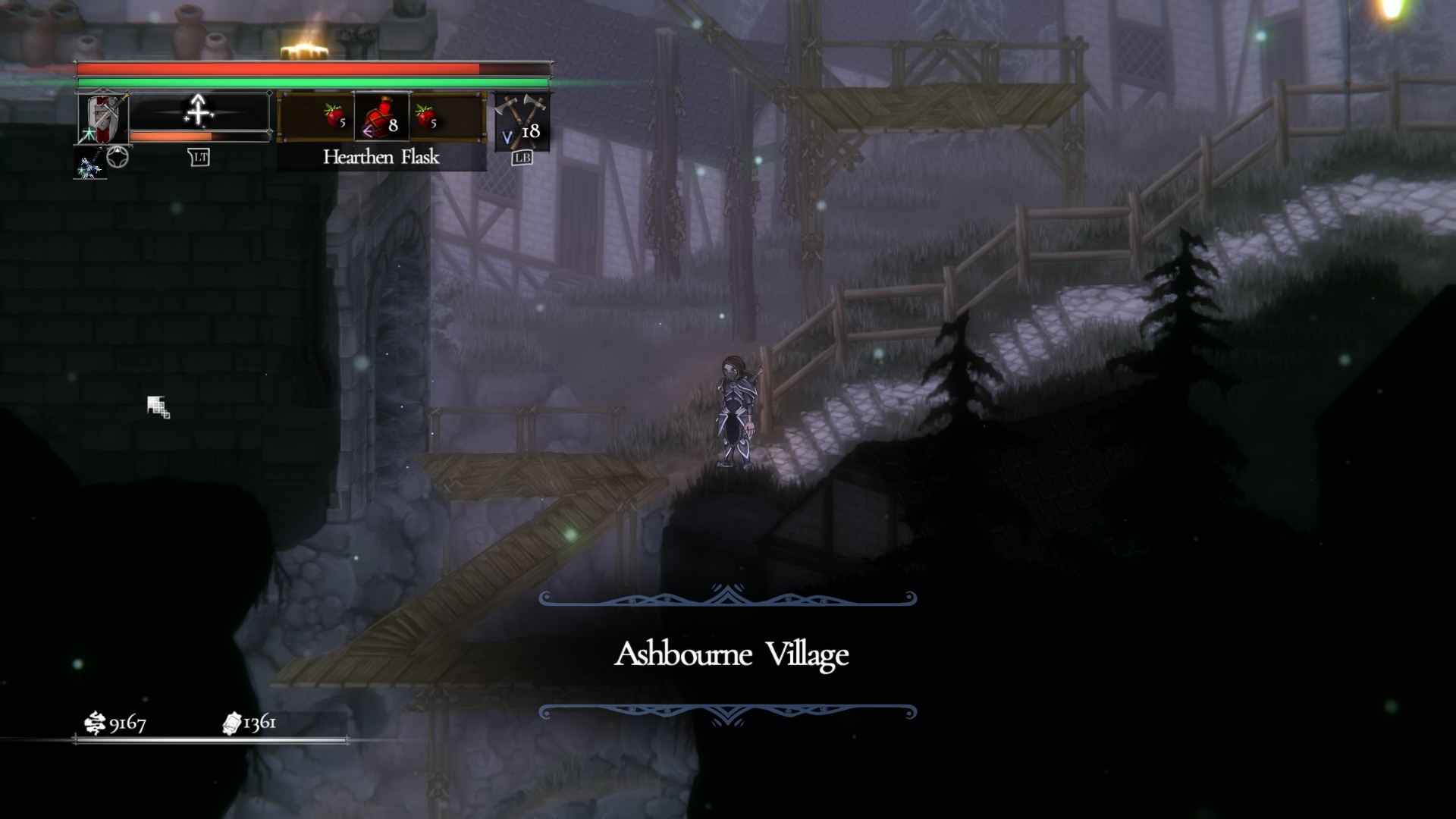 Drop through them and continue down. Go to the left until you reach a dead end with grappling points going further left across a gap. There will be a treasure chest just above you at this point.
Grapple across the chasm and talk to the NPC you meet there. Exhaust their dialog, and they'll say they're returning to Pardoner's Vale, where they'll want to see you.
Return to Pardoner's Vale at your convenience and make your way to its lowest level. Don't go all the way to the portal. Instead, the door at the far left of the lowest level should now be open. Go inside and speak to the NPC again.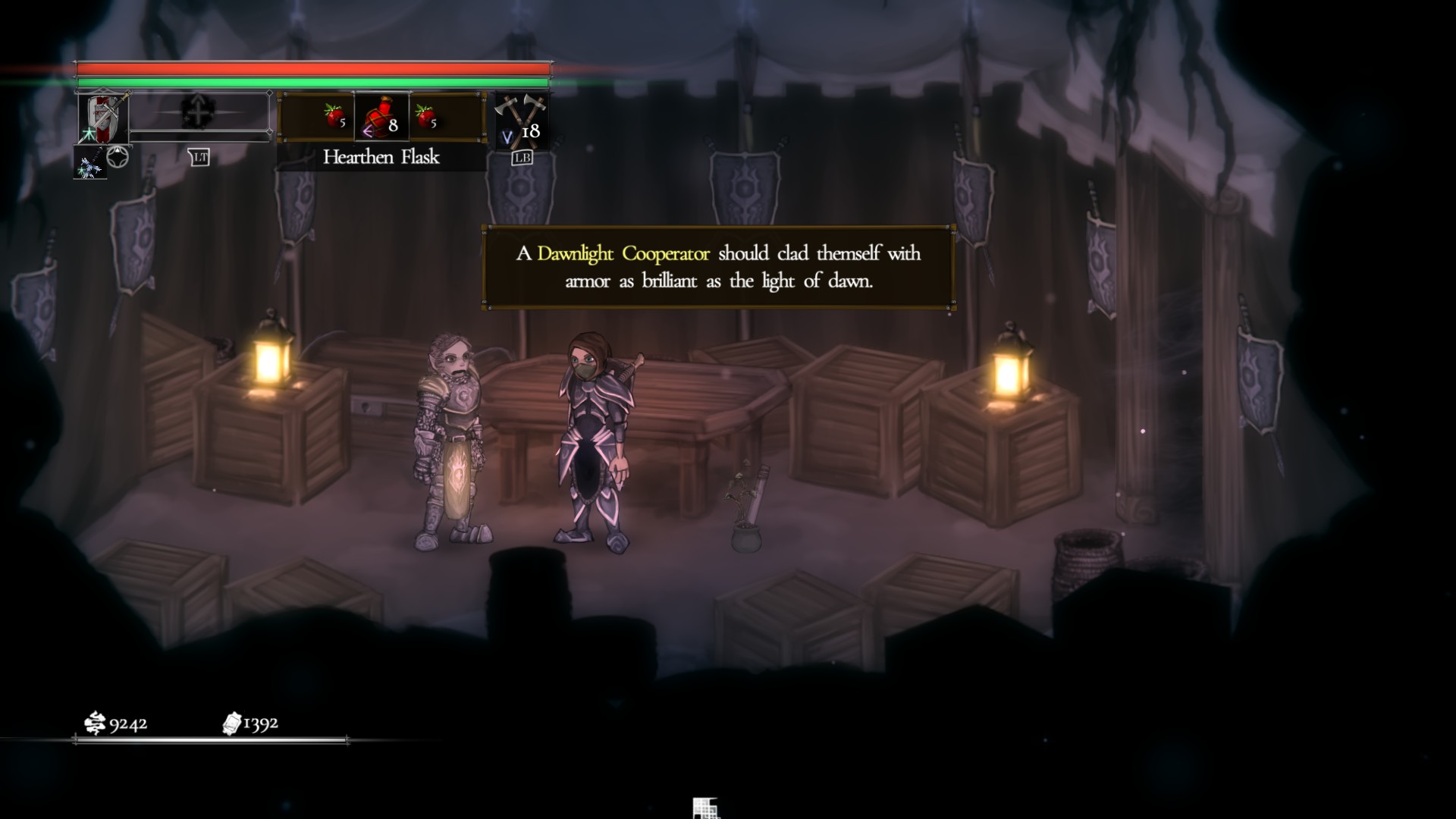 They'll give you the Pale Candle item to host for random cooperators. Be aware you need to be "Guiltless" to host, meaning you must use a Guiltless Shard and have a full health bar.
Neither the Golden Candle nor the Pale Candle requires a runic password. The game will search for you, but there are a few limitations.
You must be searching in the same world as other players, so there's no game-wide matchmaking from Pardoner's Vale. You also must have the same upgrades as the player you want to cooperate with, so you must both have the grappling hook and whatever other items you've found to that point.
If you meet all those requirements, you should match up with another player and take on whatever challenges await you.
Beyond all that, there doesn't seem to be a level limitation on co-op multiplayer in Salt and Sacrifice, so if you've leveled up far more than your cooperator, you're likely to make their experience much easier, as will having some of the best weapons in the game. Check out our Salt and Sacrifice guides hub for more.
About the author