One of Stardew Valley's more elusive fish, the Midnight Carp, can come up sometimes as a request at the Help Wanted board. But most players simply seek this purple finned friend for completionist reasons. Either way, you may be wondering how to catch it.
Stardew Valley: How to Catch Midnight Carp
The Midnight Carp is a Fall through Winter fish that is only available late at night. Though it is possible to catch it using the Fiberglass Rod, using the Iridium Rod makes catching it easier. Because of that it may be better sought by players who have increased their Fishing proficiency to at least Level 6.
The general specifics to catch the Midnight Carp are as follows:
Available through Fall and Winter
Can be caught from 10 PM to 2 AM
An all-weather fish
Found in the forest pond, mountain lake, in the pond or river on Ginger Island, or even in the water on your farm if you're using a farm layout with freshwater
These locations are outlined in the following maps, but the Midnight Carp can be caught in the river on the north side of Ginger Island as well.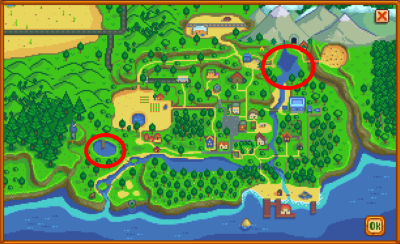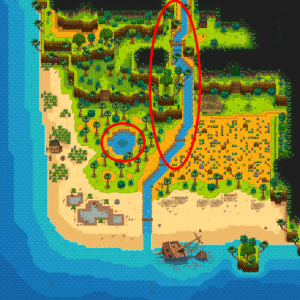 You can place Midnight Carp in your farm's Fish Pond to get Midnight Carp Roe, though it doesn't boast any particular benefits or command an especially high price. That said, the fish itself is used in the recipe for Seafoam Pudding, which is received at Fishing proficiency level 9.
This is about all you need to know about the Midnight Carp, which has a bit of an odd time of day to catch but doesn't provide a huge challenge once it's on the line. If this guide helped you out, consider checking out our other Stardew Valley guides here on GameSkinny!
About the author