Once you make your explorer at the start of Starfield's campaign, you're never really sure about any cosmetic tweaks that you want to apply down the line. It's possible to change what your character looks like after character creation. Our guide discusses how to change your character's appearance as you progress further in the campaign.
How to Change Character Appearance in Starfield
You'll need to find an Enhance shop before you can change appearance. These establishments have bright, multicolored signs that are hard to miss. They can be found in major cities, such as New Atlantis, Akila City, and Neon. To change character appearance in Starfield, you need to pay 500 credits at an Enhance shop.
Once inside, simply talk to the vendor NPC and pay to get the process started. This will open the character appearance menu, and you'll be able to make the necessary tweaks.
The options for the Starfield change character appearance interface include:
Body type slider — Muscular, thin, or heavy.
Body type and walk — Masculine or feminine.
Skin tone — Different skin colors.
Hair — There are over 30 different hairstyles.
Face parts — Eyes, forehead, mouth, jaw, chin, ears, and others.
Complexion and blemishes — You can add freckles, skin discoloration, moles, beauty marks, and more.
Scars and tattoos — These are extra options to make your character a true tough guy or gal.
Sadly, I was disappointed when I realized that it wasn't possible to revert to templates. The option itself is only available when I first created my character. As such, even though I wanted a more Filipino-looking person, I had to make do with the sliders for different face parts just to find what I needed.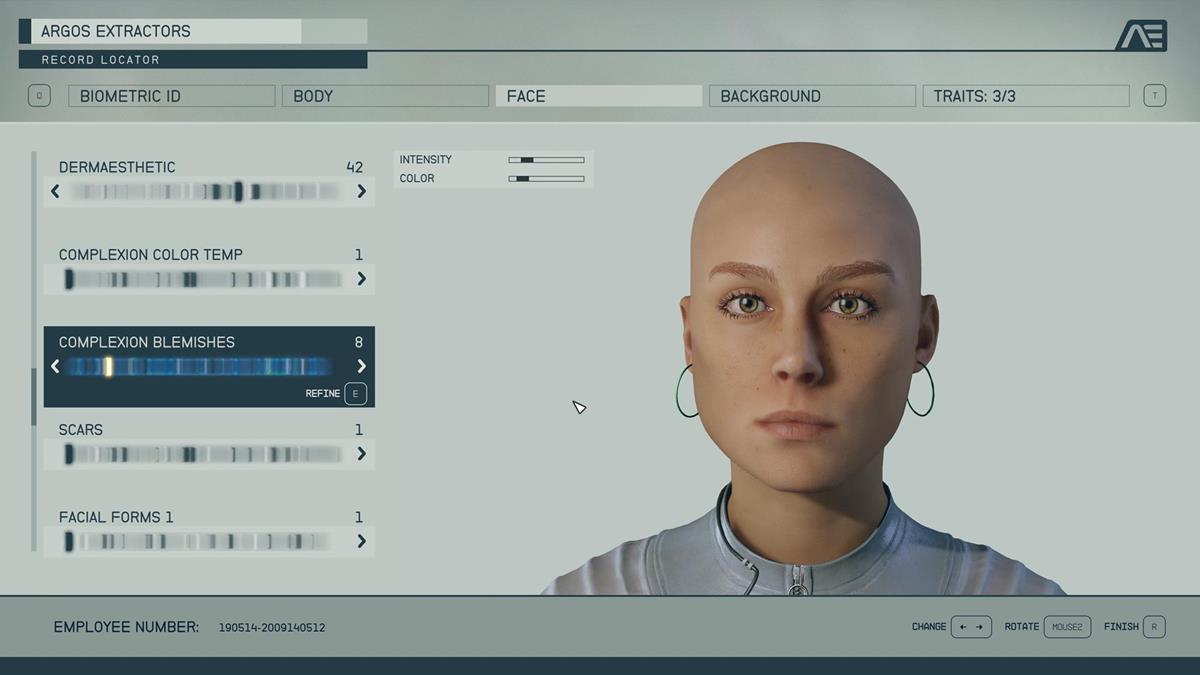 Likewise, I should note that this function is only for your character's cosmetic look. You won't be able to select new backgrounds or traits. That's everything you need to know about how to change character appearance in Starfield. For more tips and strategies, you can visit our guides hub.
About the author