Knowing how to get more Ship Parts in Starfield is integral to your playthrough and, ultimately, survival. That's because you'll invariably run into plenty of enemies and space pirates as you explore planets, all of which want to blast you into space dust. As you take damage, you'll want to repair your hull. Our guide discusses the different methods of acquiring these incredibly useful items.
How to Get More Ship Parts in Starfield
You can get more Ship Parts in Starfield through the following methods:
Looting destroyed or boarded ships.
Reward for helping against pirates and mercenaries.
Buying from vendors.
Repair n' Go.
Looting Destroyed or Boarded Ships
The hostile ships that you encounter in space can sometimes have Ship Parts.
If you disable a ship's engines, you can board it and kill the enemies inside. Check out every container, including the cargo hold terminal, to see if there are Ship Parts.
In some cases, blowing up a vessel completely may yield Ship Parts that can be picked up. Simply fly in close (roughly 500 meters or less) to see the loot.
Combat Rewards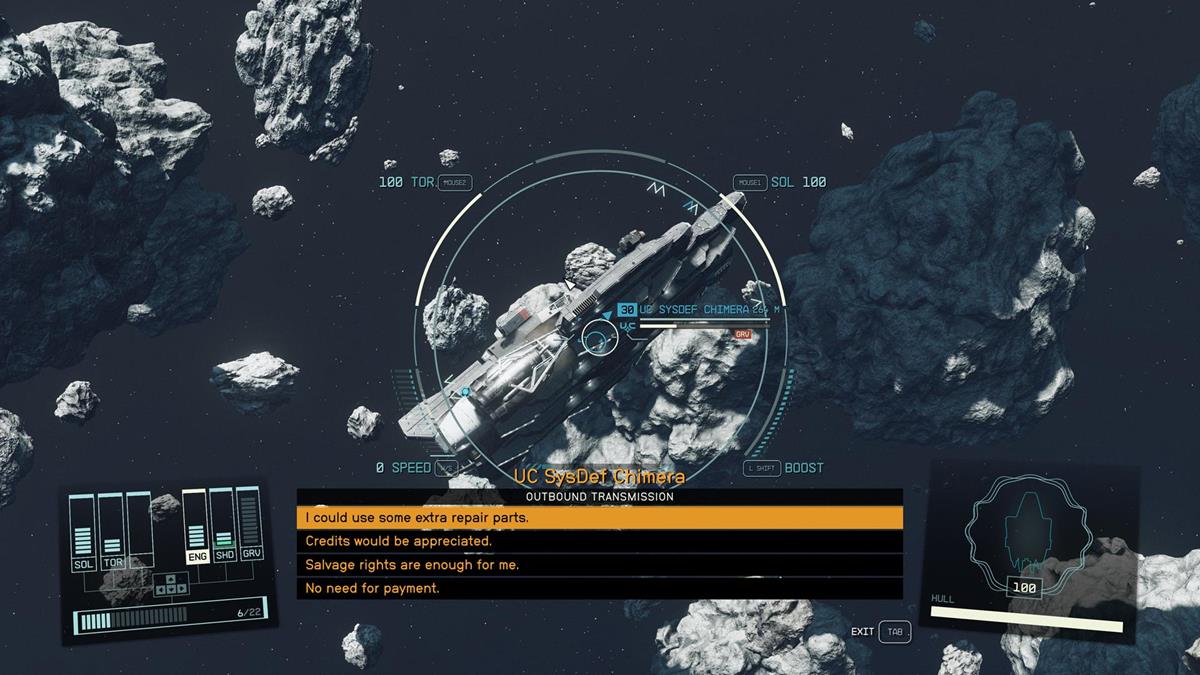 Since you've already destroyed ships, you might as well help out those in need. If you see a neutral/friendly vessel being attacked by pirates or mercenaries, you can swoop in to save the day. After defeating all the hostiles, one of the beleaguered ships will hail you, and you can choose from the following rewards: Ship Parts, credits/money, or salvaging rights.
I genuinely prefer this method since it allows me to earn XP from enemy kills, and I also receive Ship Parts as a reward. In essence, my spacecraft may have taken damage, but I was still able to acquire the materials I needed to restore the hull's hit points.
Vendors that Sell Ship Parts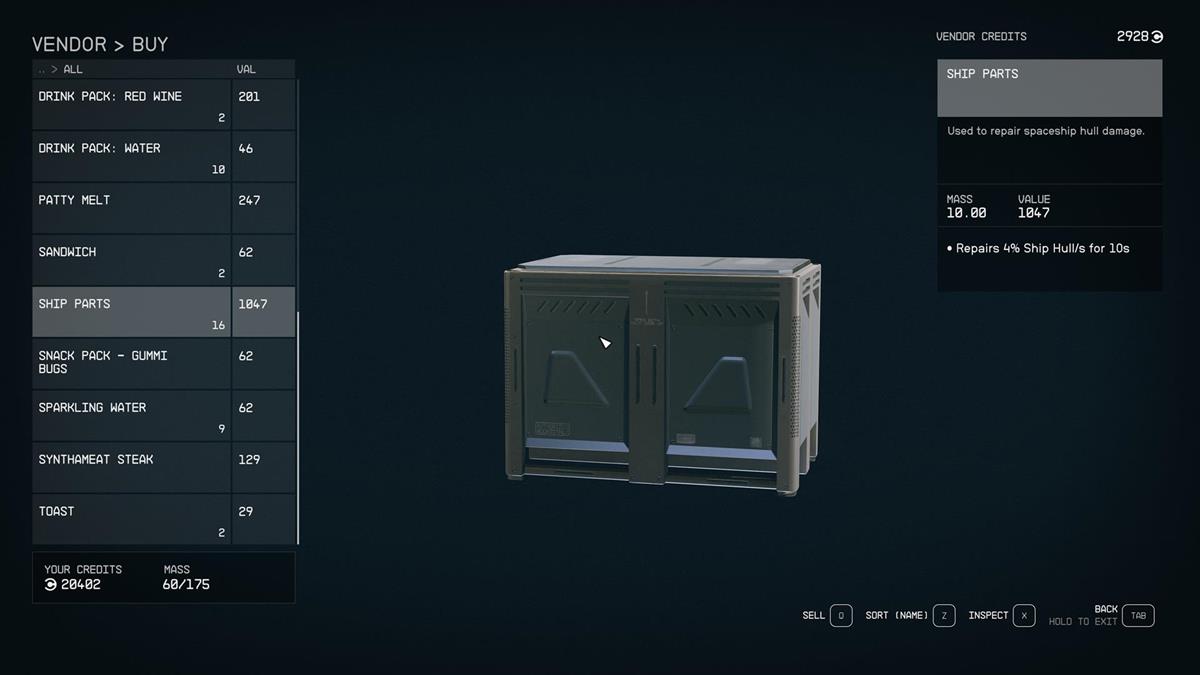 You can visit settlements to look for vendors that sell Ship Parts. I recommend the Trade Authority, since their vendors tend to have Ship Parts among their wares. If you don't see the item, you can grab a seat and wait for 24 hours to elapse in-game to refresh the NPC's inventory.
Repair n' Go
Lastly, you can find Starfield Ship Parts when you encounter the Repair n' Go. This medium-sized vessel tends to fly around in various star systems. Once you spot it, hold the A button to hail it and request to purchase the items.
That's everything you need to know about how to get Ship Parts in Starfield. For more tips and strategies, you can visit our guides hub.
About the author