When you eventually make it to the Red Planet in Bethesda's open-world space game, you wondering where to find the Mars Opportunity Rover in Starfield. If you know anything about the Mars missions in real life, you already know this isn't a vehicle that you can drive. Rather, it's a remote-controlled vehicle (RoV) made by scientists centuries before the start of the campaign. It has remained lost during that time, but our guide will help you locate it. Spoilers follow.
Where to Find the Mars Opportunity Rover in Starfield
The Starfield Opportunity Rover is in a specific area on Mars, which can be reached once you have the assignment/task. You'll receive it during the Unearthed mission, one of the main quests near the end of the campaign.
Where to Find the Rover in the NASA Facility
In the Unearthed mission, you'll have to visit a landmark on Earth: the NASA facility that's now in ruins. Initially, you'll use struts and beams to reach the top of the tower, then you'll ride an elevator that takes you to the facility proper.
Shortly thereafter, you'll reach a gallery that's filled with relics of a bygone age, such as the Mercury Spacesuit Set. If you interact with the Mer Program display, a quest will appear in your log.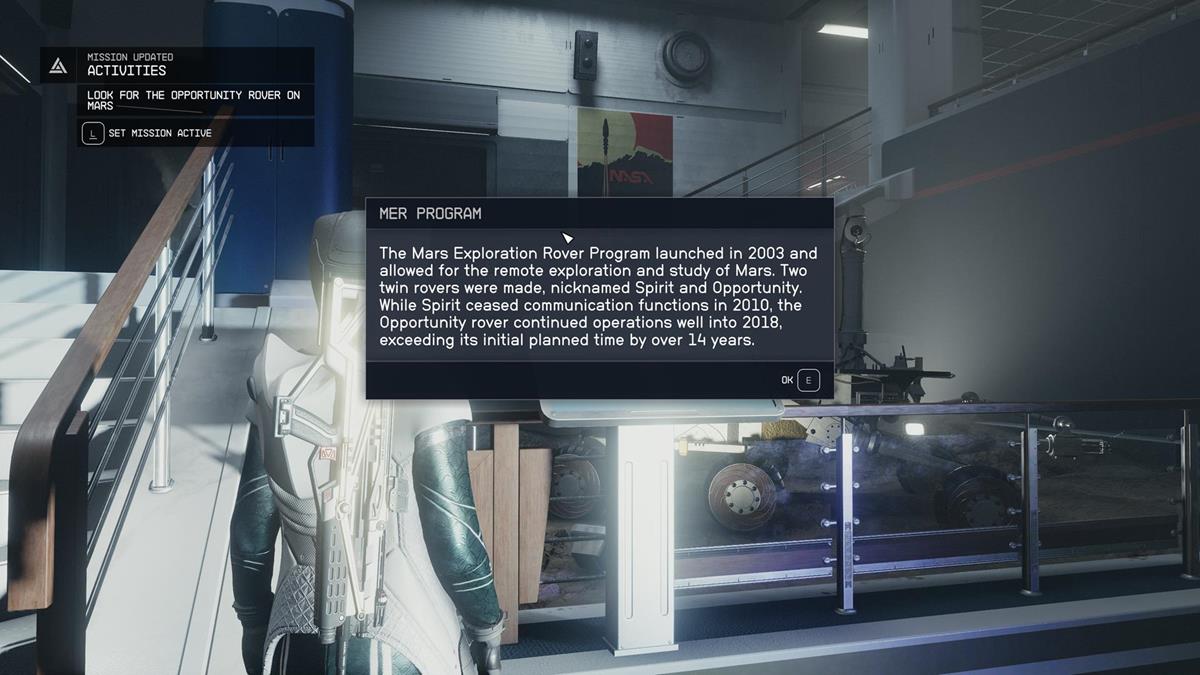 Rover Location on Mars
I was able to find the Starfield Mars Opportunity Rover once I finished the Unearthed mission. Here's what I did:
I opened my quest log, and I selected Activities.
I picked the "Find Opportunity Rover" task, and I pressed the X button to fast travel.
This automatically switched to the Mars planetary view, and the vehicle had its own icon.
I then fast traveled to the landing site, and the rover was just a few meters away.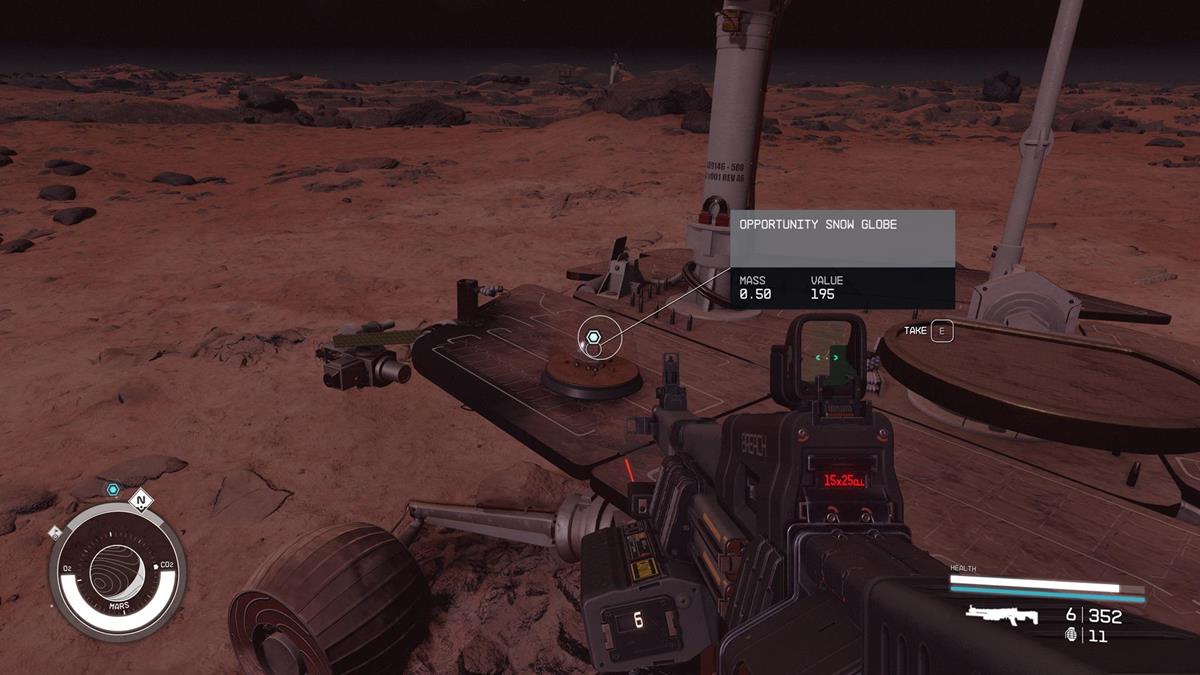 Once I reached it, I was able to pick up an Opportunity Snow Globe to complete the task. This added a bit of XP, though the decoration itself can be placed in your home or outpost.
That's everything you need to know about where to find the Mars Opportunity Rover in Starfield. For more tips and strategies, you can visit our guides hub.
About the author