If you played Street Fighter 5 on PC, you may be wondering if you can set Street Fighter 6 to full screen. The previous installment had an issue that kept players from using full screen modes without a workaround. And that involved editing the game's launch properties through something like the Steam launcher. It was a minor annoyance, but since you couldn't do it in-game, there wasn't much choice. Here are the options we have in SF6.
Street Fighter 6: Can You Set SF6 to Full Screen? — Answered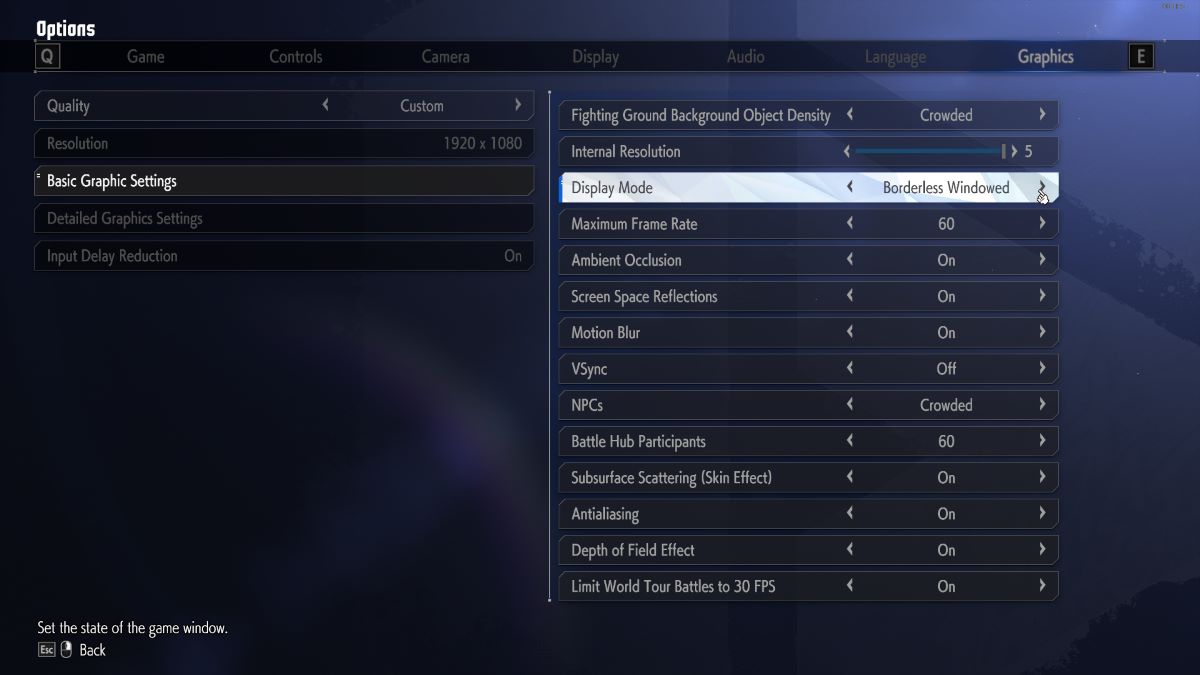 Currently, there's no way to enable true full screen in Street Fighter 6. There are only two display options available right now: windowed and borderless windowed. Choose borderless windowed mode to get as close as you can to SF6 full screen without a workaround.
How to Change SF6 Display Settings to Borderless Windowed
To change your display settings in Street Fighter 6, follow these steps:
Press Start (or Tab, if you're playing on a keyboard).
Go to Options.
Scroll right to Graphics.
Select Basic Graphics Settings.
Select Display Mode, the third option down.
Here, you'll be able to select the Borderless Windowed option. You can also use keyboard shortcuts if you don't want to fiddle with Street Fighter 6's menus. Holding Alt and pressing Enter will flip your settings.
For now, that answers the question of whether or not you can set SF6 to full screen. These solutions aren't perfect, but unless Capcom patches in a true full-screen mode, they're the best we have for now.
About the author