One of the most limiting gameplay elements in Street Fighter: Duel is the Idle Time, which keeps you from getting your rewards right away. Instead you usually have to wait for a countdown after each challenge in order to get all the goodies. Our guide will show you exactly how to use collect all rewards quickly in Street Fighter: Duel, as well as provide tips on other types of free rewards.
How to Use the Quick Collect Feature in Street Fighter: Duel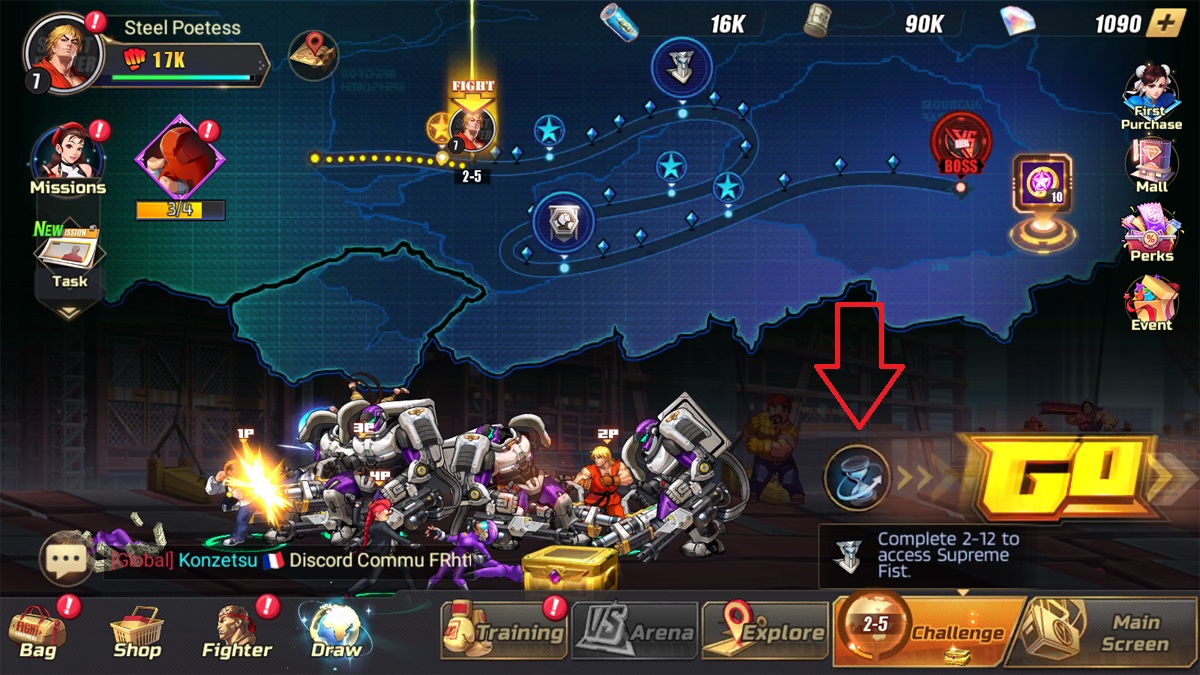 Screenshot by GameSkinny
Quick Collect is not a free mechanic, and each time you're using it payers need to pay 50 Gems. But if your rewards allow you to spend that much, then there's really no need to wait before the Idle Time passes.
Follow these steps, if you wish to use the Quick Collect feature in Street Fighter Duel:
Start the game and complete your challenge.
Claim your rewards by tapping the Rewards button, which will have Idle Time countdown.
Tap the hourglass icon next to "GO!" button (indicated on the screenshot above).
Pay 50 Gems and select "Speed Up" option.
Idle Time will be over instantly, and you can claim all your rewards without needing to wait any longer.
This simple trick will help you claim all the rewards you've earned. But do note that this feature can be used no more than three times a day in order to prevent players from grinding too many rewards.
Redeeming Quick Rewards
Screenshot by GameSkinny
Besides challenge rewards, you should not forget to claim your free daily, weekly, and monthly rewards. The size of these rewards depends on how much time you spend in the game, and how many taps you accumulate during your playing hours. Even if you login only once a day and collect them all, you will gain a substantial amount of Gems and Cash.
Here are all the quick free rewards that players can redeem in the game's main menu:
Pre-Register Rewards
Login Gifts
In the Mall menu:

Free Gift Pack Daily
Free Gift Pack Weekly
Free Gift Pack Monthly

The 7-Day Growth Rewards
First Purchase Rewards
Skyfall Gifts
Online Roulette

Recruit Contract: Daily Rewards
Note that Online Roulette is the quickest way to get a ton of rewards, as the countdown for each draw doesn't take more than 10 minutes of staying logged in. So try to draw all eight roulettes for a ton of free rewards.
That's everything you need to know on how to collect all rewards quickly in Street Fighter: Duel, and stay tuned for more related guides.
Featured screenshot by GameSkinny
About the author