If you're looking to purchase an Xbox One racing wheel for your favourite racing games on the platform then this article features 10 great options from the Xbox One steering wheel controllers on the market (some of which can also be used on PC and PS4).
Even with the recent introduction of the Nintendo Switch to the console market, the Xbox One remains as the third most popular console in the world. In 2017, it sold more than 8.21 million units. If you were part of those units or a long term Xbox One owner you know that Microsoft has recently delivered a resurgence of upcoming console-exclusive games after being run over by the likes of Sony in recent years while also being plagued by game cancellations and delays.
When it comes to racing games like Antigraviator, you need to find an Xbox One steering wheel to ensure you get the full experience. It creates more immersion and makes racing titles more fast-paced and action-packed. But what are the top 10 steering wheels available in the market right now that you should be considering?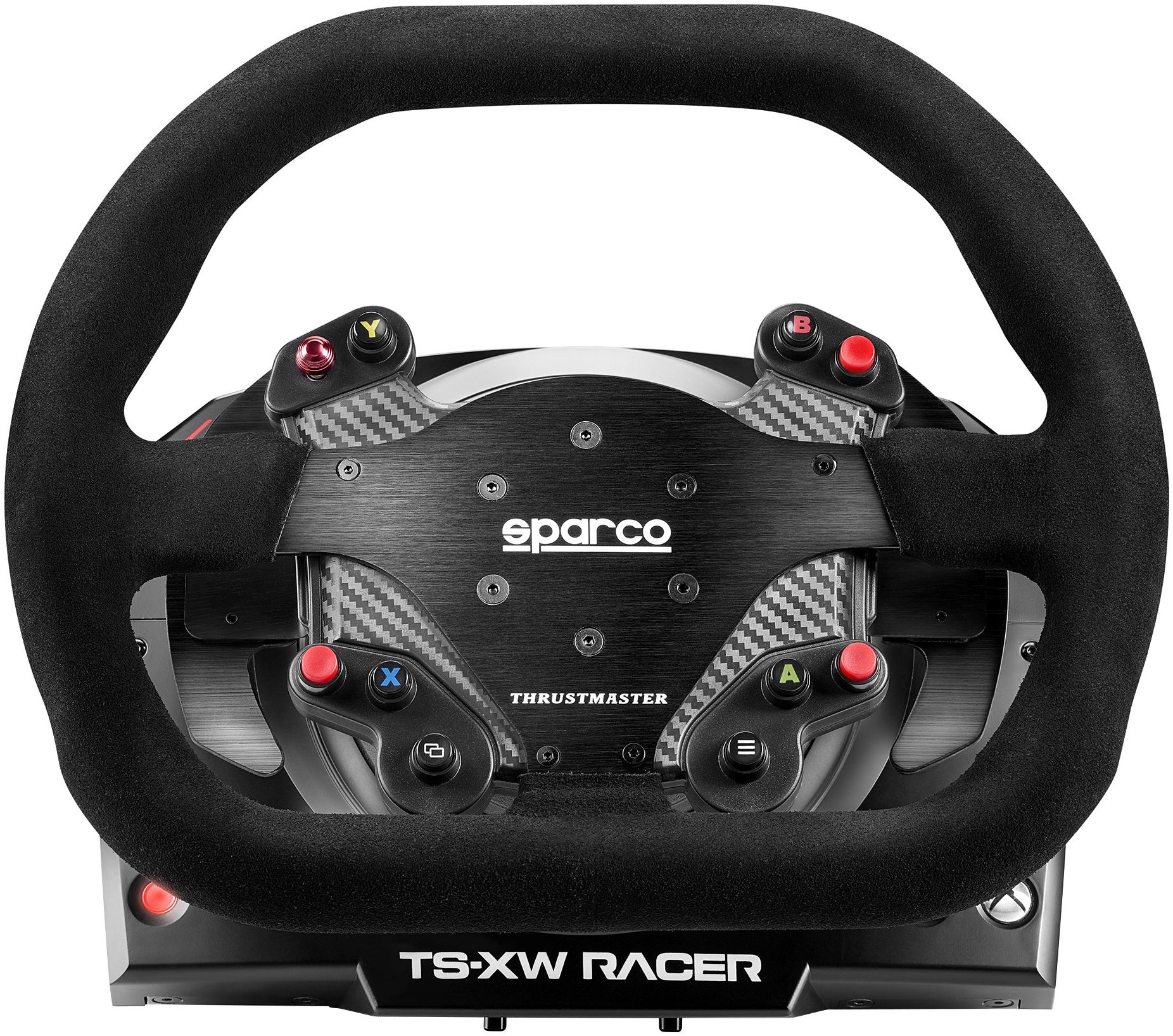 #1: Thrustmaster TS-XW
The TS-XW is the newest wheel made by Thrustmaster. It packs the highest specs the company has offered so far. It has a brushless motor alongside a force-feedback system, and it can turn 1080 degrees in each direction with its dual belt-pulley system coupled with a metal ball-bearing axle.
With its three-pedal setup, this 1:1 replica of Sparco's P310 competition wheel is phenomenal. Take note that you need to buy the stick shift as a separate product however and with a price tag usually above the $500 mark for the wheel alone this is one for die hard fans only.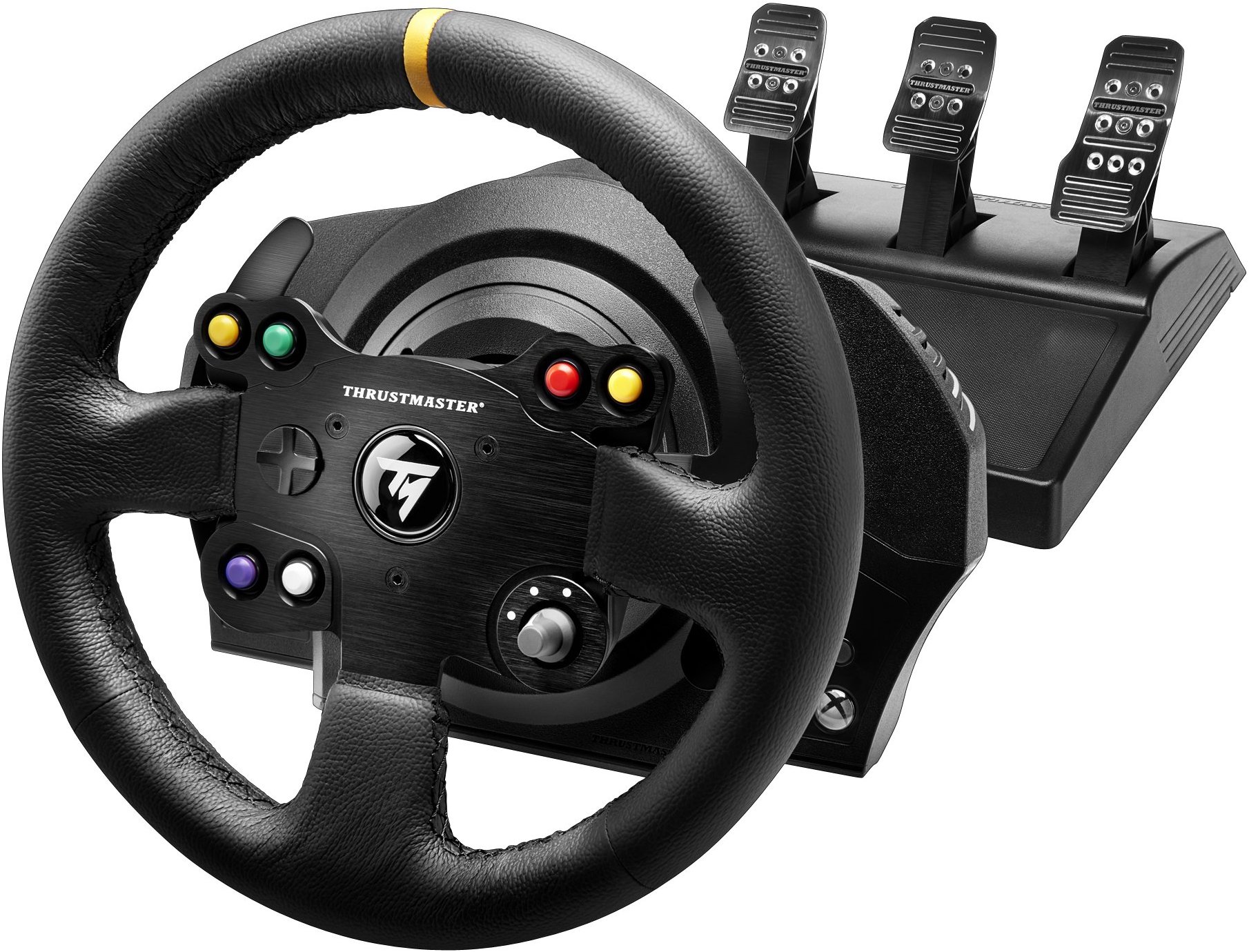 #2: Thrustmaster TX Racing Wheel: Leather Edition
The TX is the Xbox One counterpart of the PC-compatible T300 RS. When it comes to the quality of feedback and control, this steering wheel is amazing. While it isn't expensive as the first option on the list it can still set you back around $400. It is well worth the cash though with the TSA 3-pedal set and the TM Leather 28 GT 11″ leather wheel that comes with it.
An extra bonus is that the leather wheel is universal–meaning you can use it for both Xbox One and PlayStation 4 consoles which is handy for a dual console owner. The main complaint you'll find around the web about it is that the leather stitching inside the wheel can rub against your thumb when using it for the first time.
#3: Fanatec Forza Motorsport Racing Wheels and Pedals
The two options above pale in comparison to the cost of the Fanatex Forza Racing Wheel and Pedal combo.
Costing more than the console you'll use it for at well over $1,000. If you're able to spend that sort of cash on a console accessory you won't be disappointed with this product providing an absolutely sublime racing experience. A lot of experts see this as something you can compare to real racing car setups. Its force feedback is so realistic and it's built to last for years to come.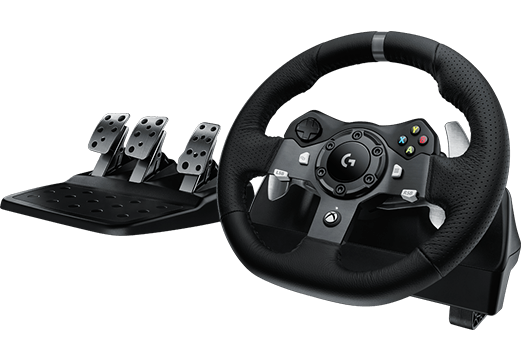 #4: Logitech G920 Driving Force
The G920 is one of the best wheels out there if you're looking for versatility at around the $400 mark. A great thing about this wheel is that it's often sold at a discount because it's been around for sometime now so this is one where you'll want to wait for sales.
Despite its age, the G920 remains as a well-built product with its cadre of features like built-in vibration motors. It comes with a full three-pedal setup, 900-degree rotation, and leather grip. It allows you to use the optional gearshift if you're not fond of the paddles. Take note that it isn't included in the package price noted above.
#5: Mad Catz Wireless Force
This Xbox One driving wheel provides an affordable option at around $100 (full price) if you want a simple racing game extension. Its design is unique compared to other third-party brands since it has a wireless design.
It comes with matching wireless pedals that makes it easier for you to immerse yourself in your racing experience and great for someone that hates cords in their gaming setup. Unfortunately stock will be your main issue due to it discontinuing production recently but that does mean any stock you locate should be available at a bargain price.
#6: HORI Racing Wheel Overdrive for Xbox One
Another more affordable option that you can use for the Xbox One which will set you back around the $100 mark. It does also come with shifter pedals for that price making it one of the most affordable options featured yet on this list. With sturdy suction caps underneath the wheel you have great flexibility around where you place the wheel for game use.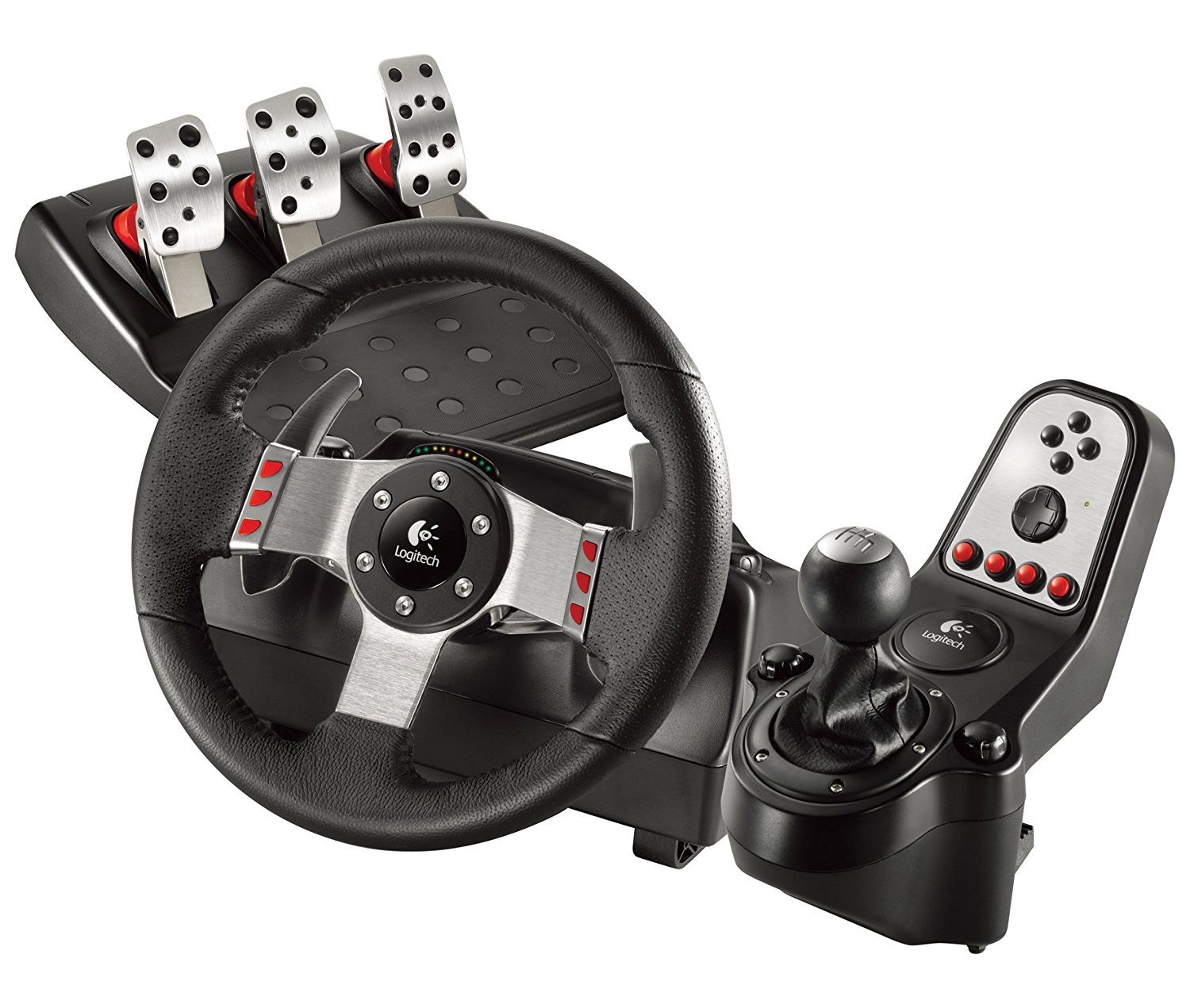 #7: Logitech G27 Racing Wheel
Back to the more expensive hardware items in the steering wheel niche the Logitech G27 racing wheel approaches the $1,000 cost mark but does include everything with a gearshift and a set of pedals that makes it a great bundle to feel more immersed in your Xbox One racing games.
The G27 also comes with a responsive dual-force motor system to push that realism a little further. The feedback you feel from this steering wheel like the other expensive options here pushes an experience that almost resembles real life driving. It's compatible with both console and PC racing games so you can use it even if the Xbox One becomes outdated.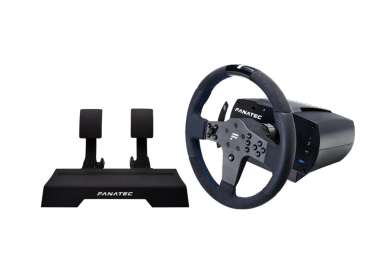 #8: Fanatec CSL Elite Multiplatform
Another impressive Fanatec wheel on this list goes to show the strength of the brand in this hardware space. A bit cheaper than the other Fanatec featured here at around the $500 mark this is ideal for the multi-platform gamer due to it working across Xbox, PlayStation and PC. It allows 1080 degrees rotation as well as force feedback and you'll find no shortage of Xbox steering wheel reviews featuring it.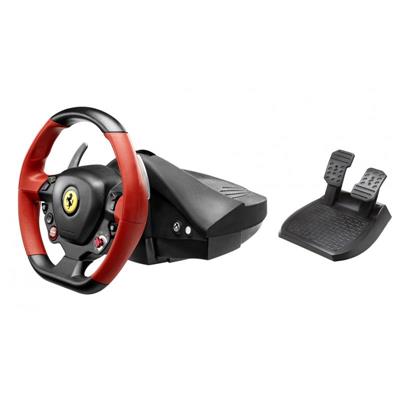 #9: Thrustmaster Ferrari 458 Spider Racing Wheel
The TX 458 provides an authentic Italian racing experience by mimicking a Ferrari's steering wheel. It's still fairly high end despite a price tag at around $150 which includes it being wrapped in deluxe Italian leather that might remind you of a Ferrari 458 Spider in your racing games. Its feedback mechanism provides a highly-realistic experience. It comes with intuitive Xbox game controls placement within the steering wheel as well as pedals.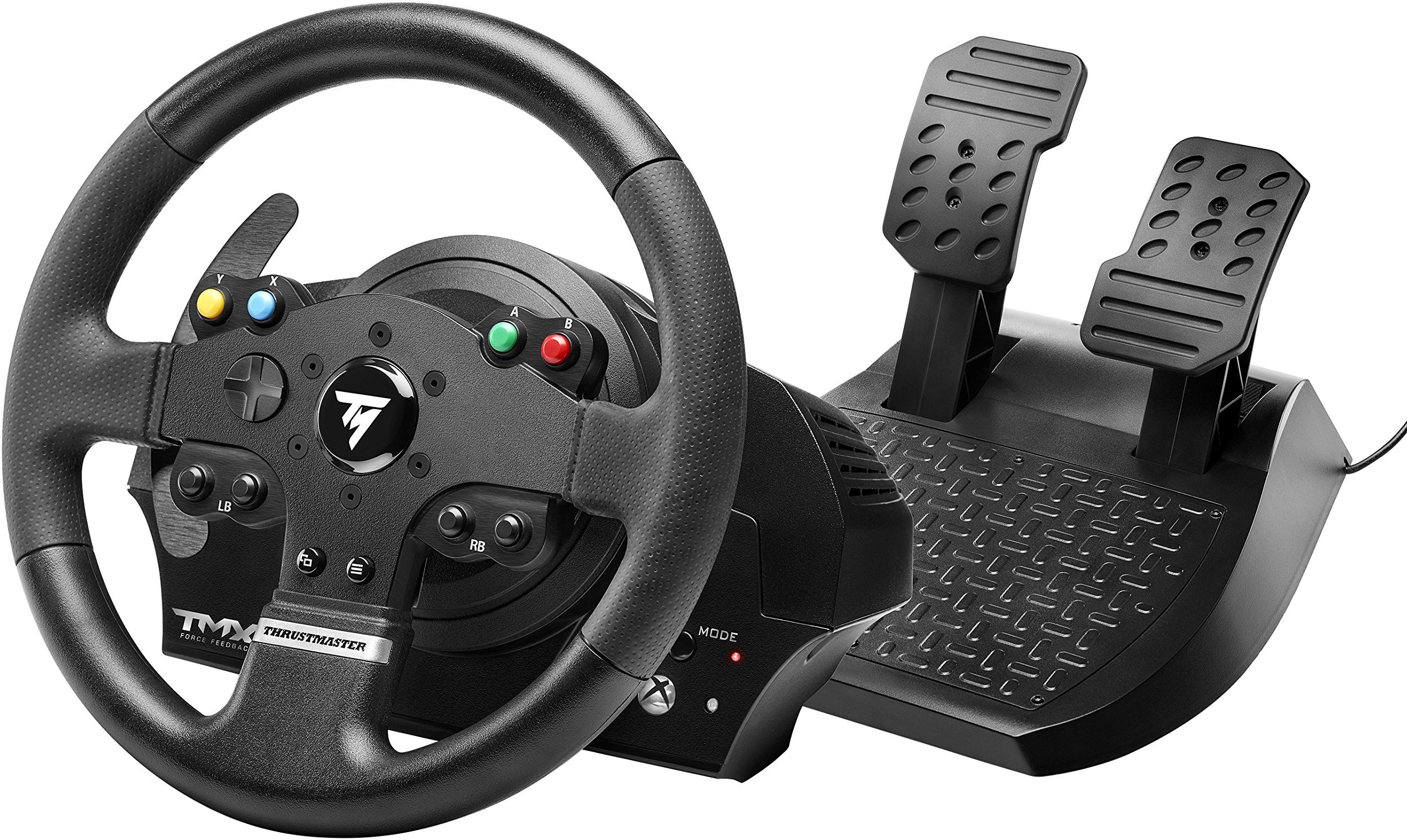 #10: Thrustmaster TMX
Marking the fourth and final Thrustmaster on this list goes to show that Thrustmaster is really dominating in the racing wheel hardware space and it's hard to go wrong with purchasing any of these options. This TMX is another mid-market offering at the $200 mark and offers a similar experience to the other Thrustmasters but at a cheaper price. Just like the other Thrustmasters it has a sleek design supported by a 900-degree rotation that comes with a paddle shift. Unfortunately the pedals are where most of the cost savings have been realised with plastic ones as opposed to metal. Nevertheless, the force feedback is great and you can adjust the pedals to make it comfortable for you while you play.
Getting a steering wheel for your Xbox One racing games is all about taking the game immersion to the next level. That's why it's important to make sure that the feedback and the driving experience you get from these steering wheels are realistic. Of course budget and requirements are an important consideration as no two hardware items are the same which hopefully this list will help you with.
About the author