Based on the fun and entertaining Mortal Kombat arcade experience older gamers enjoyed decades ago, the free Android and iOS versions of Mortal Kombat X include the same characters you played years ago, along with new characters you haven't seen, guest-fighters you'll recognize, and exclusive fighters seen only in the mobile versions.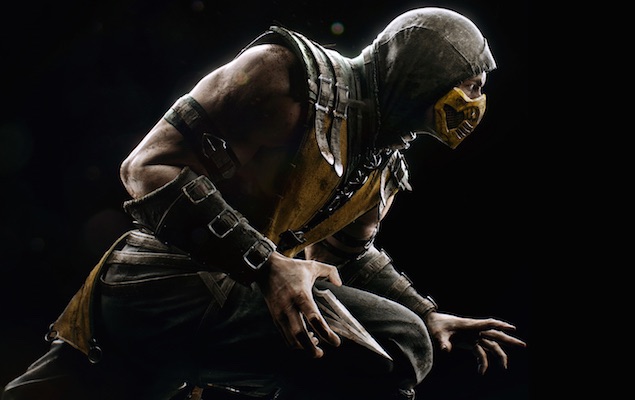 The mobile version of Mortal Kombat X is often also difficult for beginning players to grasp, so we created this guide to help gamers learn the tricks, tips and cheats needed to win playing this popular mobile game.
This beginners tips, tricks, and cheats guide covers:
basic gameplay

characters and teams

progressing a character in the game

collecting and using currency
Basic gameplay
The gameplay in the mobile version of Mortal Kombat X uses swipes and taps on the screen to complete moves, while holding two fingers on the screen puts a fighter into a blocking position.
Players attack by swiping towards an opponent while tapping on the screen to complete moves.
All the moves use fingers on the screen to complete actions in the game, with variation depending on the character used, and the timing and accuracy of the fingers.
Hint: When fighting AIs they'll often use a special attack right after hitting you, so remember to hold the block a little longer after being hit, until after the special attack.
Quick-time event mini-games
The mobile version of Mortal Kombat X doesn't include combos. Instead, developers added a mini-game that appears on-screen after you consecutively land attacks.
After landing consecutive blows upon an opponent, your special ability meter will fill completely. At this time, you can activate your special ability, which will trigger a quick-time event.
Some of these events have you stop a spinning icon on a specific spot on the screen while others require you to swipe in a specific direction across the screen.
Prepare for these events and get your timing right and you can do a huge amount of damage using your special ability.
Test Your Might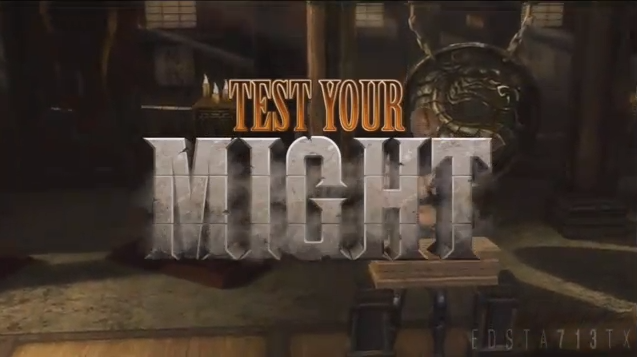 Mortal Kombat X for mobile devices includes a fun and entertaining mini-game called "Test Your Might," represented by an icon at the bottom, with bonuses and benefits you need to earn.
Tap this button repeatedly until your character performs the required move, which usually involves breaking through wooden boards or stone blocks, and you'll receive rewards.
Teams of fighters
The mobile version of Mortal Kombat X allows players to form a team of fighters in 3 vs 3 Combat mode. Gamers upgrade their team by gaining experience, learning new moves, and using artifacts to improve their abilities.
Hint: Create 3 different teams to use while playing the 3 vs 3 mode. This allows you to substitute team 2 or 3 into battle when team 1 is a little low in energy. It also means you get to play the game for longer periods.
Play the character you want
If you click the "Collection" icon on the first page, and then the "Character" icon, you can select a specific fighter to use playing the mobile version of Mortal Kombat X.
Double finger tap
In the early stages of Mortal Kombat X, fighting is the best defense, and double tapping the screen works best.
Use two fingers close together to tap the screen and you do better in battle.
Sign up for a Warner Brothers Play account
Sign up here for a Warner Brothers Play account for the mobile version.
If you play the console version of the game, sign up for an account to unlock Ninja Mime Johnny Cage, on both. He's a good bronze character to start playing Mortal Kombat X with.
Choose your champion
The mobile version of Mortal Kombat X allows gamers to set one of their characters as champion, which means other players can call on your champion during tough battles.
Progressing a character
Gamers progress a character by taking part in the towers section, defeating bosses, fighting in online multiplayer battles, and participating in Faction Wars, the online competitive mode.
There are three tiers of characters included in the mobile version of the game; bronze, silver, and gold. Each tier has different character variations to collect.
Hint: Get a gold character and upgrade as soon as possible.
Factions returns
Players taking part in Factions can earn rewards, including character costumes that are playable on the console version of the game, by taking part in weekly challenges.
Collect souls
Souls are the most valuable currency used in Mortal Kombat X because you can use them to unlock some of the rarest and most powerful characters.
Players collect Souls by progressing through Battle Mode and completing Bonus Missions.
Also, click the small ninja logo in the bottom left-hand corner of the webpage, to check for free gifts given away by the developers, NetherRealm Studios, which can include Souls.
Save Koins and use them wisely
Koins are the main currency in Mortal Kombat X, and you need to save and use them wisely to build a team capable of winning fights.
Koins come in six different types of varying value, based on the gemstone they're made of; sapphire, onyx. jade, ruby, platinum and gold.
You can buy Koins using money online and collect them playing the game. Koins can buy Kombat Packs, with specific upgrades that make your team more powerful, and add useful characters to the roster.
Koins are also used to unlock items from the Krypt, including unique concept art, videos, images, characters and their alternate costumes.
Collect daily login prizes
Gamers playing Mortal Kombat X for mobile devices daily also receive helpful bonuses for participating in the action every 24 hours.
Gamers pick one facedown character card from eight they're shown to receive their bonus.
Gamers get bonus Kombatant cards, Souls, Koins, and other cool and useful rewards.
Players also take part in daily challenges, which usually involves defeating one, or multiple, bronze, silver, or gold tier teams, for even more rewards.
The mobile versions of Mortal Kombat X are almost as much fun to play as the console and PC versions. They also add unique characters and content you can only experience playing these versions.
Android gamers can download the game for free from Google Play, while iOS gamers will find it on Apple's App Store.
Check out the fun and get in the game!
About the author