If you pre-ordered Wild Hearts or purchased the Karakuri Edition, you'll have access to several cosmetic DLC add-ons you can use almost as soon as you start playing the game. They include armor ornaments, a decorative karakuri device, and some online interaction emotes, stickers, and gestures. Here's how you access all of it.
How to Get the Wild Hearts Karakuri Edition Armor DLC
Wild Hearts will check for any add-ons you have each time you load up the game, and once downloaded; you can view them in the Add-Ons screen available from the Start Menu.
Before you can use any of the Wild Hearts armor DLC, you need to unlock the blacksmith by saving Natsume shortly after you leave the tutorial area. Set up a Forge Dragon Karakuri in the first camp, speak to her, and select the Change Equipment option. You'll see three columns of boxes. Navigate to and select the rightmost column in the Weapons and Armor screen.
You'll find the Karakuri Samurai and Karakuri Ninja Cladding armor ornament DLC armors here. Select either of them to completely overlay your current armor set. There's no way to pick and choose which parts receive the cosmetic. You either equip all of it or none of it.
How to Use the DLC Emotes, Stickers, and Tsukomu Lantern
While not as immediately apparent as the armor DLC, those who pre-ordered the game get an emote and five chat stamps, and anyone with the Karakuri Edition gets three additional emotes and an in-game Tsukomu Lantern karakuri. Accessing them is easy.
To use your Emotes and Stickers, hold right on the D-Pad to open the communication wheel, then press X or Square to open the Chat screen. From there, navigate once to the right to access your Stamps, then one more time to the right for emotes.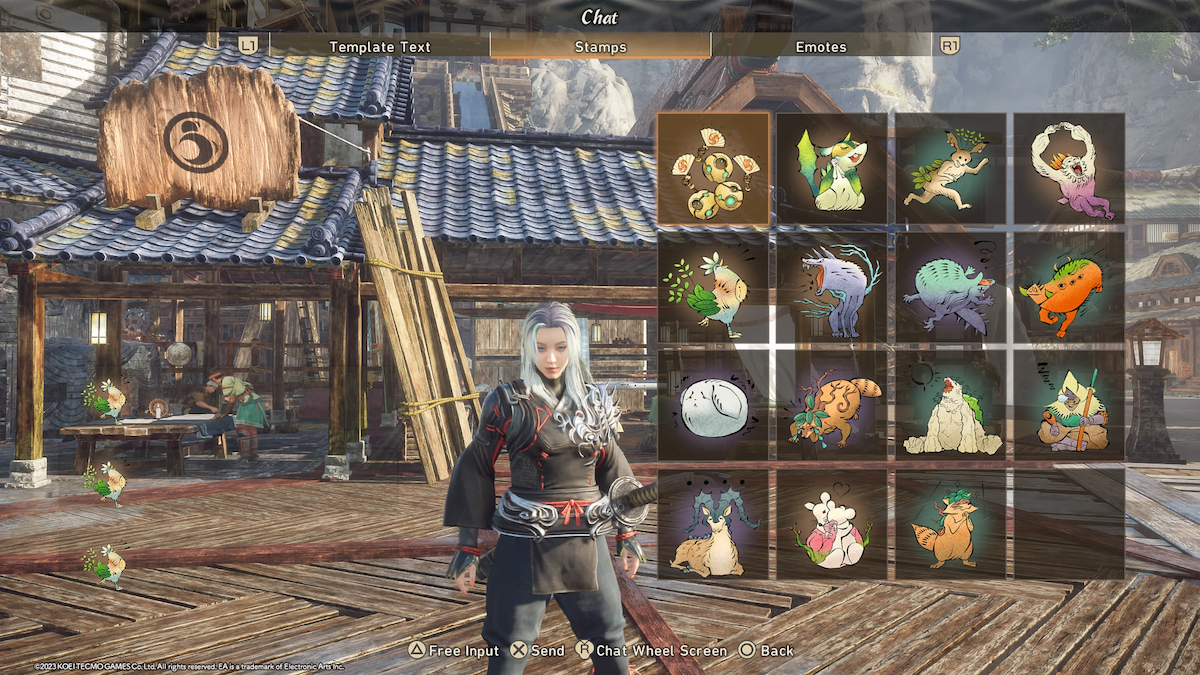 Image by GameSkinny
The Tsukomu Lantern is available to you as soon as you can place down karakuri for the first time, as it's automatically added to your Dragon karakuri list.
Open the karakuri menu anywhere available, navigate to the dragon karakuri section, and you'll see the Lantern on the far left of the first row of placeable objects. It offers no in-game benefit besides looking cool and providing a bit of additional light, but it does add a nice aesthetic touch to any campsite.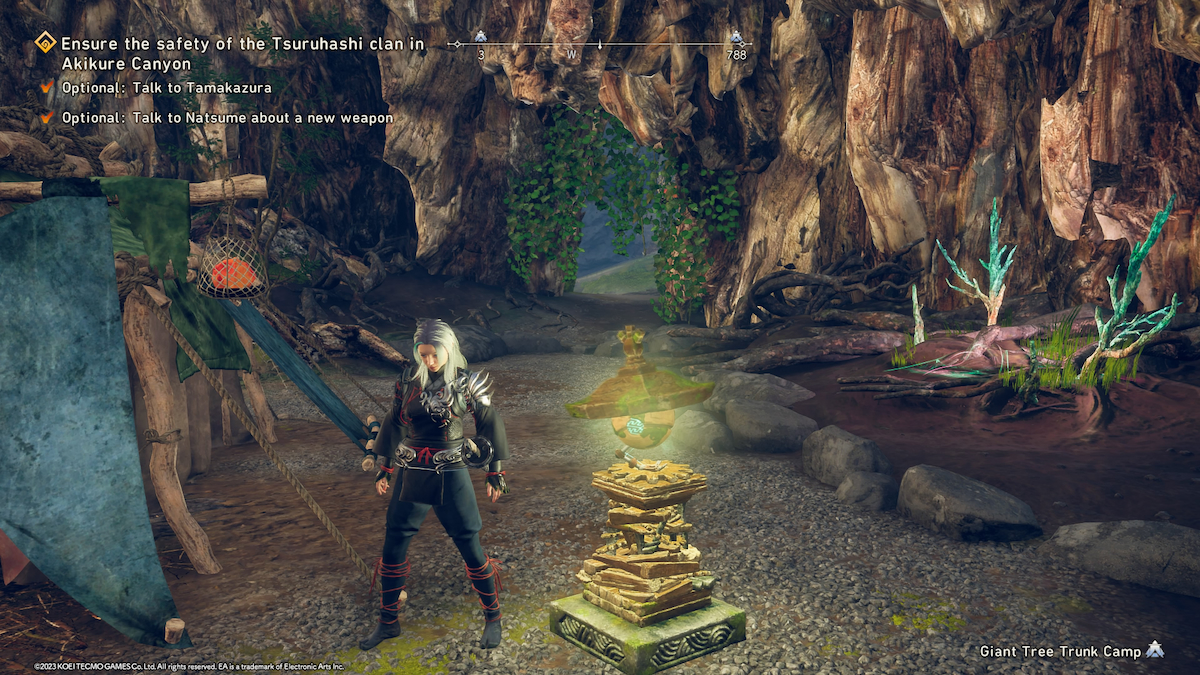 Image by GameSkinny
With that, you now know how to access all the DLC and add-ons for Wild Hearts. Nothing earth-shattering here, but there are some neat additions you can use when playing online or making any campsite a little homier. Check out some of our other Wild Hearts guides here on GameSkinny.
Featured image via Electronic Arts
About the author