The Legend of Zelda: Tears of the Kingdom Molduga is a type of world boss or miniboss found in the deserts of Gerudo. It's fairly sensitive to sound, so you can use this mechanic to your advantage. Here's our guide to help you beat the TotK Molduga boss.
How to Beat the Molduga boss in TotK
TotK Molduga Locations
The Molduga can be found in various desert areas of the Gerudo region. It travels through the sands, so I suggest taking note of its fins that are jutting out. I've also included a couple of notable locations below:
Toruma Dunes (-4771, 2826, 0034) – Found west of Gerudo Town, this is also where you can rescue an NPC named Isha for The Missing Owner quest. She will, eventually, craft the Scimitar of the Seven and Daybreaker.
East Barrens/Ancient Altar Ruins (-2556, -3675, -0045) – Found west of the South Lomei Labyrinth, this area has multiple sinkholes that lead to an underground cavern. However, the Molduga itself is roaming along the sand dunes near this place.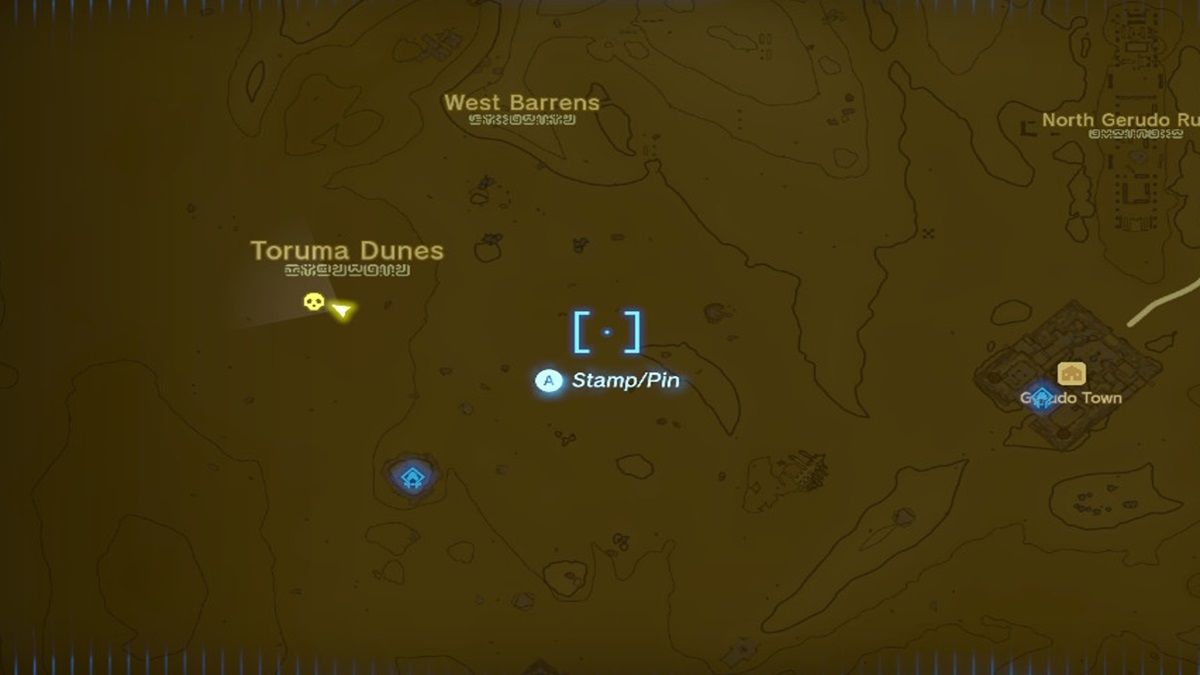 TotK Molduga Tips and Tactics
Once you see a Zelda: Tears of the Kingdom Molduga, I suggest finding a vantage point, raised platform, or pillar. That's because of the boss' own mechanics. Basically, its sensitivity to sound means that you can throw an item or shoot an arrow to make it emerge from the sands. Once it appears, aim with your bow and attach a Bomb Flower to your arrow. The explosion should stun it temporarily, allowing you to strike it with your melee weapons.
I also advise you to wait until it's fairly near your camping spot before firing an explosive. If you do manage to stun it, it'll be close enough, and you won't need to waste too much time gliding or running just to reach it.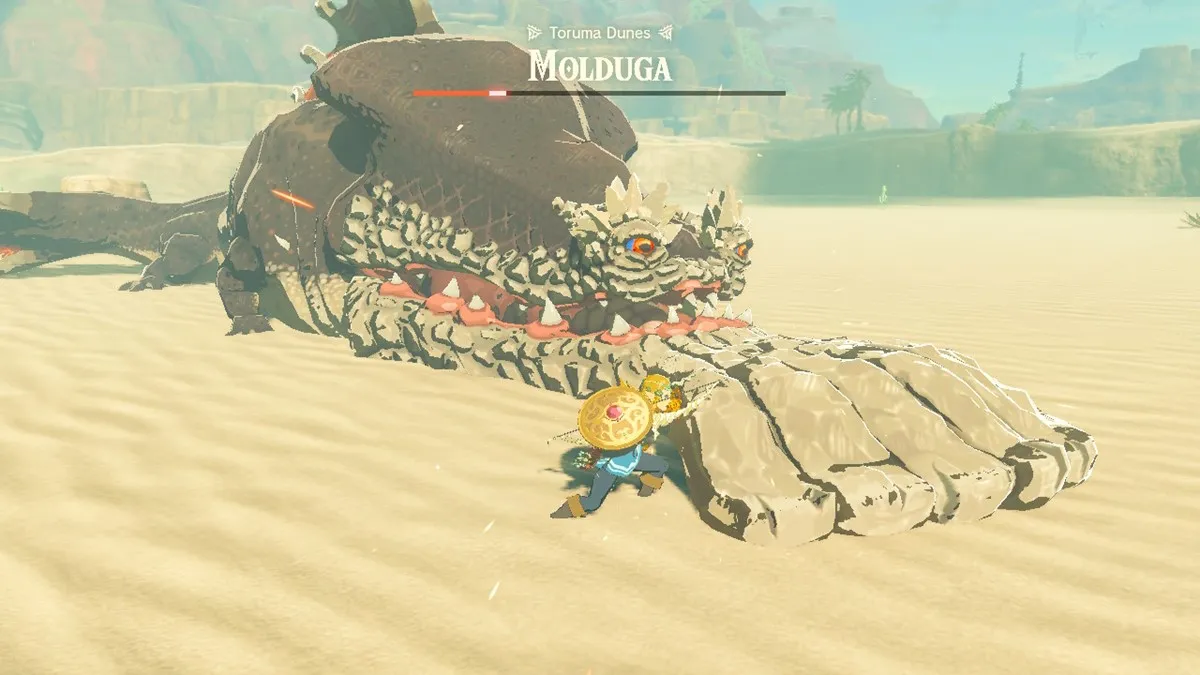 After you beat a Zelda: Tears of the Kingdom Molduga, it'll drop an assortment of materials, including a Molduga Fin, Molduga Gut, and Molduga Jaw. Even better, it will also drop a treasure chest, where you can acquire various kinds of weapons and shields.
That's what you need to know about how to beat Molduga in Tears of the Kingdom. In any case, there are countless activities and mechanics in the game, so be sure to visit our Zelda: TotK guides hub for more tips, strategies, and walkthroughs.
About the author