Help Red Riding Hood Get Revenge in GRIN's Woolfe: The Red Hood Diaries
Woolfe: The Red Hood Diaries puts an exciting twist on a story you think you know
Most people probably heard the Grimm's fairy tale, Little Red Riding Hood, when they were children. However, it is unlikely that they heard the original versions, which are much darker than the ones told to children now. The darker versions are exactly what developer GRIN wanted to portray in their upcoming game Woolfe: The Red Hood Diaries.
In Woolfe, Red Riding Hood takes matters, and an axe, into her own hands and seeks revenge for the death of her father. The game is a unique, interesting, and stunning blend of dark fantasy and industrial/ steampunk. "The steampunk element is something that grew over time. In the beginning, we started off as pure fairy tale. When the story started forming it provided us with richer possibilities that seemed to work very well visually also" the team at GRIN said, describing the process of combining these elements.
Woolfe also has some familiar fairy tale characters present in not so familiar ways. In addition to Red Riding Hood, and the Big Bad Wolf, there's also "the Pied Piper, a monstrous Pinocchio, and a Creeping Beauty."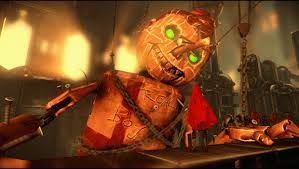 This is Woolfe's version of Pinnochio
In her quest for revenge, Red Riding Hood must battle these characters and many others. Typically, she is depicted as a little girl, and in most versions of Red Riding Hood, she doesn't do much to save herself. Woolfe's Red Riding Hood is much different. GRIN wanted to take the traditional character through "the metamorphosis of the innocent little girl we all know as Red Riding Hood into a revenge seeking heroine (without losing contact with her emotions, as many male characters do)." She certainly looks like a very strong character, which is a refreshing change from other versions.
The game is still in development, and is currently raising money in a Kickstarter campaign. There are plenty of really great additions GRIN plans on making if they meet their Kickstarter goal. One of those, is to give Red Riding Hood magical abilities to help her in her fight. Another is the Toy Soldier customization, which allows donaters to make the Toy Soldier enemies more challenging.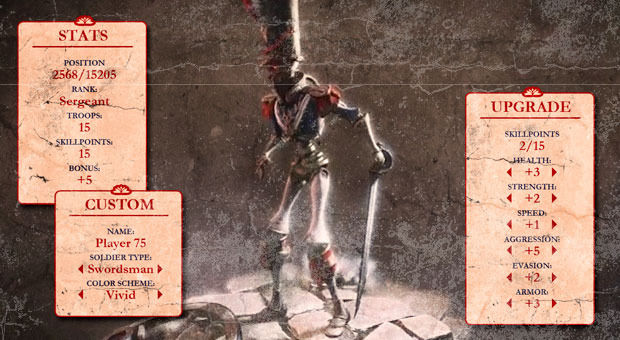 The Toy Soldiers are a really significant part of the game, as the message of the game is "warning people about evil mega-corporations. In real life most of us are puppets for these corporations. The Toy Soldiers in the game symbolize this."
If you want to help GRIN make these and other additions happen, head over to the Woolfe: The Red Hood Diaries Kickstarter. Make sure you hurry, though, as there's only a week left to contribute!
Published Aug. 28th 2014