Retro Review: Alan Wake
Stephen King once wrote that "Nightmares exist outside of logic, and there's little fun to be had in explanations; they're antithetical to the poetry of fear." In a horror story, the victim keeps asking "Why?" But there can be no explanation, and there shouldn't be one. The unanswered mystery is what stays with us the longest, and it's what we'll remember in the end. My name is Alan Wake. I'm a writer.
Alan Wake is my favorite game. I have played on my Xbox 360 in the time I have had it. I can say this after completing the game in only three sittings: I felt engrossed in every bit of horror this game offers. I even felt like Alan Wake sometimes as I was playing.
However, this doesn't save the game from straying away from its roots in the last two episodes. While we're on the subject, I do feel that the game could have been split into downloadable episodes. That's not to say it's not a great game, because it is.
How the game works is like this:
Something called "The Dark Presence" is taking over humans
These "Taken" can only be injured by taking their shields down by a flashlight then using a firearm to subdue them
You occasionally get "Safe Havens," sources of light that allow you a way to recuperate after a long battle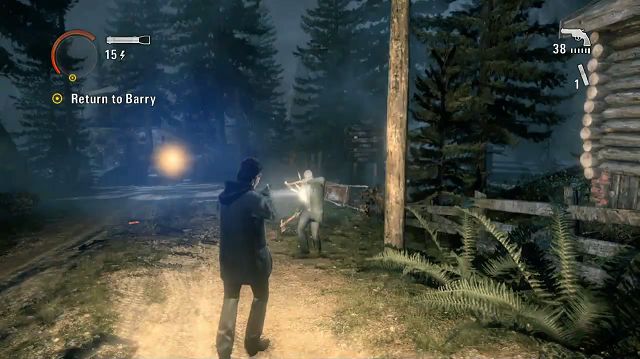 These items listed above my big argument for why the game loses all its steam in the later episodes. This is in no way a detriment, just a huge bummer for people who want a straight horror game, rather than an amalgamation of genres.
As far as the story goes, you get confused at some points, and bored with the town sections of the game, but I feel like those story bits are necessary to advance the story as a write myself.
In terms of Collectibles, the game feels almost too generous. I was constantly finding myself going back to the Main Menu, only to find that I needed more Collectibles, which I had to replay the game to get. Disappointing, yes. Game breaking? No.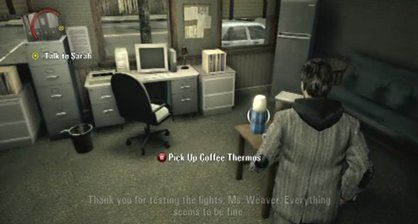 The biggest problem I have with the game is its in-game ads. In the course of the game, you collect Energizer batteries, talk on a Verizon cell phone, ride in a Ford SUV and Lincoln and use Ford SYNC.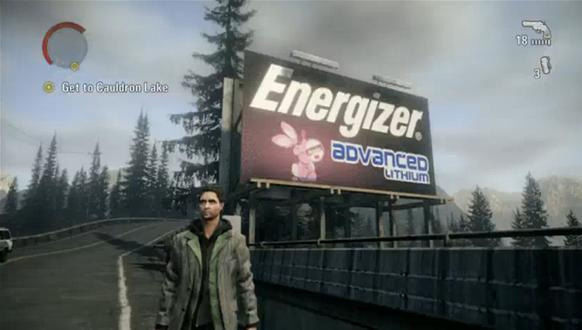 I know I typically don't talk about soundtracks in video games, but I will say this. I would definitely buy this game's soundtrack just to listen to it again.
If I had to say one thing about Alan Wake, I guess it would be that it's a fun although quirky adventure game. But, seriously, just play this game already!
Our Rating
Stephen King once wrote that "Nightmares exist outside of logic, and there's little fun to be had in explanations; they're antithetical to the poetry of fear." In a horror story, the victim keeps asking "Why?" But there can be no explanation, and there shouldn't be one. The unanswered mystery is what stays with us the longest, and it's what we'll remember in the end. My name is Alan Wake. I'm a writer.
Published Dec. 7th 2013