10 Things you probably didn't know about the Tomb Raider franchise
Time to explore the roots of the smash 1996 heroine, Lara Croft, and her franchise.
We, the gaming community, constantly witness the rise and fall of franchises. Modern technology freely roams - and sometimes rules - that playing field.
New consoles pop onto the holiday scene with promises of expanding features and bright neon signs proclaim "INNOVATION" as the entire industry continuously pushes into unexplored territory to keep consumers captivated. All success stories start somewhere, though, and that somewhere doesn't have to be 2015. Take Tomb Raider, for example.
The series continues on nineteen years after originally launching in 1996. But what inspired the franchise in the first place? I dug back through the years to find where Lara Croft began, uncovering the game's origin story and some whimsically fun facts.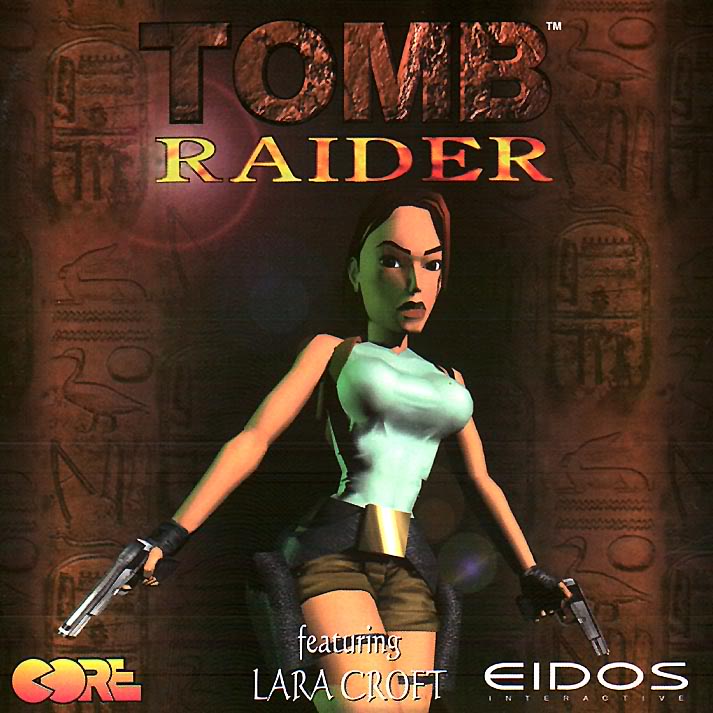 1. The first Tomb Raider game took three years to develop.
Development began in 1993 with a team of the best six people Core Design had to offer. That's right, I said six people. If you're a particularly enthusiastic fan of Lara's, you can thank Toby Gard for personally developing her character.
2. Lara Croft underwent a sex change.
I'll risk stating the obvious to point out that Indiana Jones largely inspired Lara's character. The intention wasn't always to present a female counterpart to the blockbuster hero. Gard noted co-developers kicking butt and taking names as female fighters in the game Virtua Fighter, influencing his decision to transform their hero into a heroine.
3. Lara was initially on a different end of the all-to-serious side of the personality spectrum.
The Core Design team envisioned a cold-blooded, militaristic anti-hero named Laura Cruz. Cruz was South African instead of British. The Lara we know resulted from the decision to instead emphasis her traits as a "proper English lady," as this image better suited the character that became warmer throughout her development, This allowed developers to demonstrate that Lara's personality went beyond the bare bones of her immediate actions in the game.
4. Lara's new name came from a phone book.
When the team changed the heroine's personality, they also decided to drop "Laura Cruz" altogether. The name came from picking the closest match to the original name in a phone book with the additional intent to keep a strong sense of a Western impact. Altogether these changes came from an attempt to make Lara feel more familiar to American consumers.
5. Prince of Persia influenced gameplay, but puzzles ultimately won out.
Prince of Persia's timed jumps and interspersed combat translated into Tomb Raider's gameplay. Originally, Lara was meant to emulate the action archetype of her time with a more combat-reliant system. Shortly after her femininity was confirmed, the team decided to veer away from common practice and implement more puzzles and stealth into their groundbreaking phenomena.
Shh, she's concentrating.
6. Lara's feminine exaggerations were the result of a glitch.
Lara sports an intimidating bosom, but not intentionally. While toying with character dimensions, Toby Gard slipped with his mouse and increased the area of Lara's rack by 150%. The rest of the all-male crew asked Gard to let the accident stay, saying: "Gard's accidental 'one-fifty' design made picking out a marketing strategy remarkably easy." And so the sex symbol aspect of Lara "evolved." At least she wasn't stuck playing hostage, right?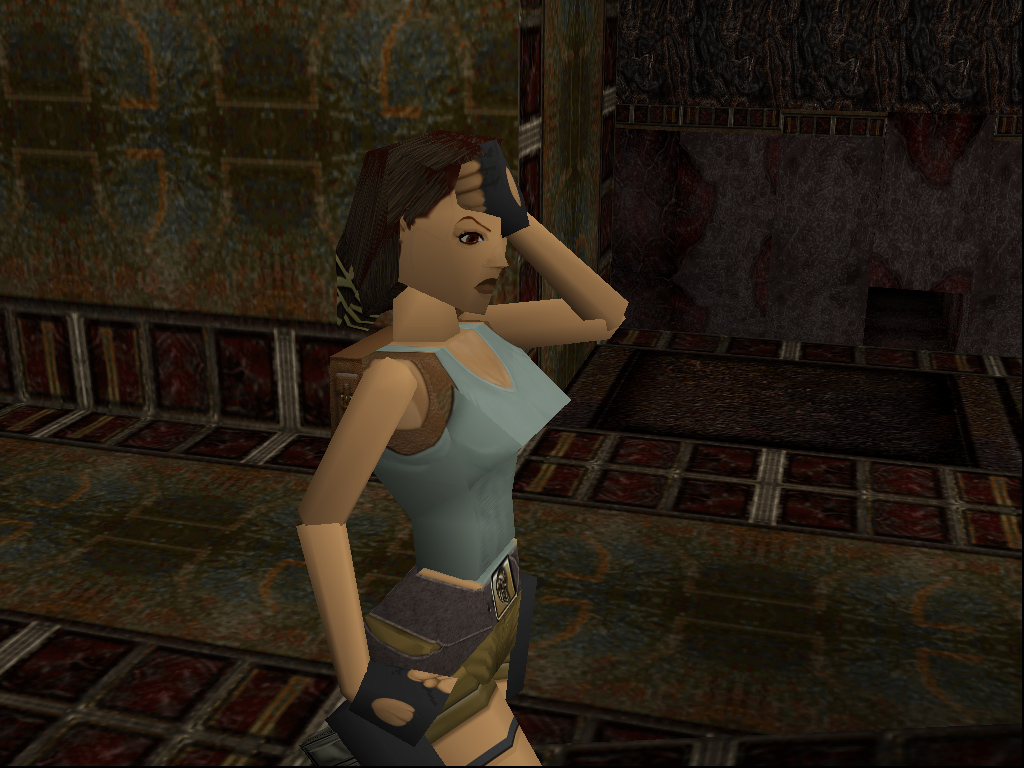 They're just so heavy this way.
7. Lara's appearance was inspired by Pop star Neneh Cherry and Tank Girl.
Gard initially sought to dispel the image of dangerous women in games adorning only thigh-high boots and thongs. His model for Lara consisted of a combination of British pop sensation Neneh Cherry and comic book character Tank Girl. Gard sought not a sexual object, but "an inaccessible, gun-toting" lady. (Let the record show that Gard most certainly did not use the word "lady." For shame, Gard.)
Above: the stunning Neneh Cherry, in case anyone was curious.
Below: the oh-so-charming Tank Girl.
8. Tomb Raider was released on Sega Saturn in 1996.
Playstation hosted many of the 90's Tomb Raider releases, but the very first installment launched on Sega Saturn. Sony jumped on the success and continuing potential of the series, obtaining and exclusivity deal for the following two games. Many credit this move and the Tomb Raider series as causes for Playstation's success, allowing it to gain a proper foothold while competing with Nintendo 64.
9. The original game sold more than 7 million copies worldwide.
Core Design's expectations for the game were blown clear out of the water in breathtaking Lara Croft fashion. More than 7 million copies of Tomb Raider were sold worldwide. It became a model and template for 3D and third-person games after as other developers took the hint and began moving away from 2D platform and limited perspectives.
10. Lara's instant success led her down a path of celebrity endorsement and away from Gard.
Lara broke a traditional, male-dominated mold. Her popularity exceeded the wildest dreams - and, as it turns out, nightmares - of her original development team. Lara Croft's character wound up on the cover of Time and Newsweek.
Gard couldn't stand his "tough-as-nails, aristocratic heroine" posing in skimpy bikinis and promoting energy drinks. He stepped away disheartened, leaving Core Design in 1997 to pursue his own company. Fortunately, this was not a permanent goodbye for the developer.
Beyond the bare roots: Summarizing the first installment's follow-ups
Tomb Raider's sequel followed one short year later with a bustling development team to challenge the sales records of its predecessor. Lara appeared in SEAT and Lucozade commercials, not to mention her role as an unofficial mascot for U2, a pop-rock band.
The franchise seemed destined to experience short-comings with a push for a new game every year by Eidos. Years of intoxicating success fell victim to a system in which critics noted a lack of change or growth. A buggy PlayStation 2 release of Tomb Raider: The Angel of Darkness in 2003 officially ended the Core Design team. Eidos handed the series over to Crystal Dynamics.
Adventures with the dazzling and dangerous Lara Croft continued under the direction of Crystal Dynamics, bringing success back to the franchise. Sales rarely marked successive installments overnight, but caught up to Eidos goal over time. The reboot of 2013 hallmarked exciting possibilities for the series' future for fans, promising no end in sight for the franchise.
We mustn't forget the history of the series, no matter what the future may hold. Lara wouldn't stand for it, for starters, and it's always a fun time to remind ourselves where the characters and games we love most began. But maybe I'm just a sucker for reminiscing.
Published Oct. 29th 2015