Day[9] Nominated for Notable Gaming Personality: Dragon Slayer Awards 2014
Vote for Day[9] for Notable Gaming Personality during this year's Dragon Slayer Awards
GameSkinny's sister site, Guild Launch, is holding their third annual Dragon Slayer Awards, and they need you to choose who wins!
Nominated this year for Notable Gaming Personality is Sean Plott, better known as Day[9]. Day[9] first made a name for himself by professionally playing StarCraft for over 12 years.
So, why should Day[9] get your vote?
Awards and Achievements
During his gaming career, Day[9] has qualified for several professional-level gaming competitions, and won the Pan American Championship in 2007. He was also on Forbes' list of 30 under 30: Entertainment.
Active in the Industry
He continues his love for gaming as an e-sports commentator, and is still very involved in the StarCraft community. In 2010, he co-founded Jink.TV, "an interactive media company," through which he created his popular show the Day[9] Daily. During the show, Day[9] talks about all things StarCraft, to help other gamers improve their skills and complete their goals. He also does play-throughs of other games in a separate series of videos known as Day[9]'s Day Off.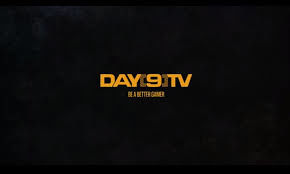 In addition to working on his own company, he has also worked with Felicia Day's company Geek & Sundry. The show Spellslingers, currently in its second season on Geek & Sundry's YouTube channel, invites guests to play Magic: The Gathering against Day[9]. He has also partnered with game developer Artillery Games, to design a new game.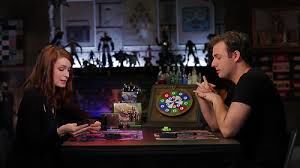 If you would like to choose Day[9] as Notable Gaming Personality, head on over to Guild Launch's Dragon Slayer Awards page, and vote!
Published Aug. 17th 2014