Nintendo is Infamous for Late November Releases
Nintendo is getting the hang of bringing out their heavy hitter games the week before Thanksgiving. Don't let the turkey coma keep you from gaming.
The week before Thanksgiving here in the United States could be considered the "Nintendo Bonanza" in terms of news and game releases. This time of year, companies try to get their heavy-hitters out before the holiday season, and Nintendo is one of them.
The Nintendo World Store was jumping at this time last year. Three games were coming out on the same day, and Nintendo doesn't do that all the time. (At least they didn't used to do that all the time, but a little bit more on that later.) Super Mario 3D World, Mario Party: Island Tour, and The Legend of Zelda: A Link Between Worlds all hit store shelves on November 22, 2013.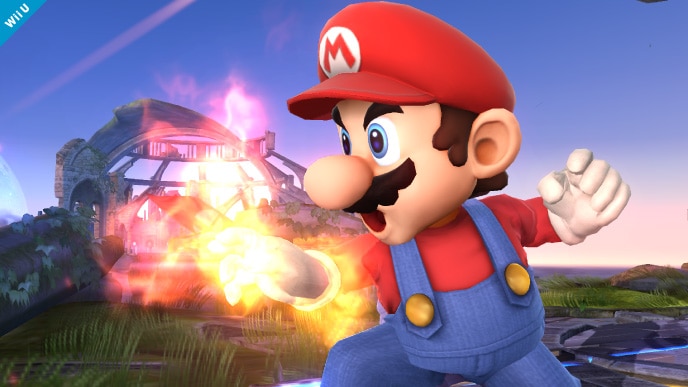 A Link Between Worlds was the sequel to a Link to the Past the fans had been wanting for a long time, and Mario 3D World was the game many Wii U owners wanted at the system launch. Mario Party was just icing on the cake, and Island Tour didn't disappoint. All of these games were titles that the fans had been asking for, and that had been shown off at E3. Nintendo couldn't out-do themselves the next year, could they?
Fast-forward to 2014, and Nintendo is at it again. This time three more long-awaited games were released. Same as last year, the games were shown off at E3 and had quite the fanfare behind them.
The Nintendo World Store had their late-night release party for Pokémon Omega Ruby, Alpha Sapphire, and Super Smash Brothers for Wii U. Fans had been asking for these Pokémon remakes for years and they finally got their wish. Take the Hoenn region by storm and unleash the power of mega evolution. Do you have what it takes to become the Hoenn league champion and take down Steven, the Hoenn Champ?
Now there was another game coming out on the same day, Smash something, I think. Now I remember, Super Smash Brothers for Wii U and the amiibo figures finally were released. You can take the helm and fight as your favorite characters from the Nintendo universe and some "free agent" characters as well, like Sonic and Pac-Man. Finally answer the age-old question of "Who would win in a fight, Mario or Luigi (in HD)?"
You can do one better and grab an amiibo figure of your favorite fighter and then port them into the game to train. The more they fight, the more they can learn and become the ultimate fighting machine. If fighting isn't your thing, then play some of the challenge modes or earn some trophies to show off. You can also listen to the music from various games, which sound fantastic, like the Pokémon Trainer Battle Theme from X and Y or the main overworld theme from Mario 3D World.
Think of it this way, late Thanksgiving night, if you haven't gone into a turkey coma, you have some great gaming options to put you to sleep. Battle away those extra pounds in Pokémon or Smash Brothers for Wii U. Three great options that all came out on the same day and we're all thankful for that!
Published Nov. 23rd 2014