The Rise of eSports Teams and Why They Make Money
With a substantial rise in the legitimacy of eSports, competitive gaming has become a recognized and extravagant source of income.
Rising up from the once ridiculed title of "Nerd," gamers who prefer to spend that extra hour questing, the extra effort to be server first, or the extra money to keep his/her competitive edge are beginning to be revered as celebrities, and I couldn't be more excited.
It's no secret that professional gamers have taken a seat in the spotlight, sparking television shows, merchandise, and sold out stadiums in their honor.
However, admiration of our culture hasn't always been this forgiving. Here, I've investigated what exactly compelled such a progressive change in the competitive gaming scene: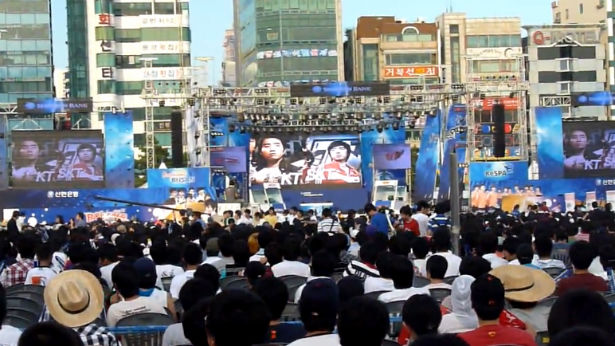 Once Upon a Time, in A Land Called South Korea..
The rise of the professional gaming industry can be widely attributed to South Korea and its efforts to level the playing field between physical sports and eSports.
Beloved titles, Starcraft and Warcraft III, have both featured licensed pro-players since the year 2000. These matches were originally broadcasted on 24 hour game-devoted cable channels such as Ongamenet and MBCGame.
Safely the first milestone, South Korea set a standard the rest of the world had to struggle to catch up to in terms of eSports.
The Legend of KeSPA
To add another layer of icing to the eSports cake, a Korean eSports Association, also known as KeSPA, was established in 2000 to manage the general professional gaming community.
This organization was founded alongside the Ministry of Culture, Sports and Tourism to direct eSports broadcasting, event formation, professional conditions, and encourage the general population to participate.
After partnering with Major League Gaming, KeSPA continued to grow into a professional gaming giant, legitimizing eSports with the same level of respect given to popular athletics.
Celebrity Style Treatment
Hyping up the pro scene with an even more extravagant feature was the glamorous way professionals were treated in South Korea.
Top players haven been earning extensive amount of prize money, practicing their trade for several hours a day, and are treated as A-list celebrities. These gamers tend to "earn six-figure contracts," and "date supermodels."
Starcraft competitions are known for filling up entire stadiums while also being nationally broadcasted. It's safe to say that the high regards South Korea holds its eSports athletes paved the way for the rest of the world to do the same.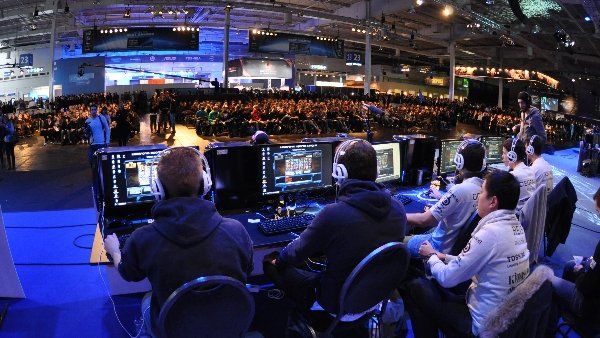 League of Legends Takes Over
The first to follow suit in South Korea's large scale professional gaming scene is Riot Games' well-known MOBA, League of Legends.
Riot Games, the first company to pay players as contracted employees like most sports athletes, has estimated paying each team approximately $30,000 per tournament split.
This is the closest professional gaming in North America has ever come to being on par with physical athletes.
Team Owners, Contracts, and Sponsors, Oh My!
As the League of Legends fan base reached an overwhelming 67 million players per month in January 2014, its population has continued to grow.
With such a staggering amount of support for a single game, Riot Games broke off from Major League Gaming, previously the most widespread professional gaming network in the United States, to create a tournament scene on its own.
Complete with team owners, coaches, partnerships, and many more original sports likenesses, it's hard to doubt the validity of eSports.
Organizations such as Dignitas have teams for multiple games, contracting players and paying for amenities like gaming houses, water and electricity, coaches and trainers, as well as the team's food and gaming peripherals.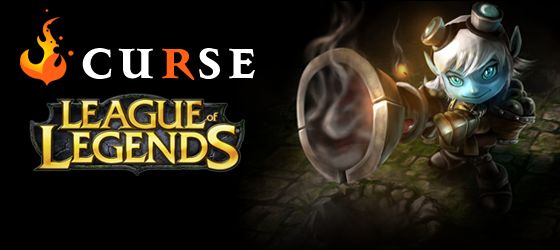 This is the norm now, with teams such as Curse and TSM following suit. HotshotGG, the owner of, and former player on, Counter Logic Gaming, has reportedly earned around $500,000 in one year.
In 2013, an announcement that shocked the community by the United States Citizenship and Immigration Service now recognizes professional League of Legends players as pro-athletes, making the visa application process significantly simpler.
Alongside such momentous strides, a university in Illinois has announced scholarships for its A and B League of Legends collegiate competitive teams.
The Rise of Streaming
Besides such extensive payment options regarding contracts, tournament winnings, sponsors, etc., another financial backing mechanism has surfaced and its name is Twitch.tv
This website allows fans across the world to tune in to their favorite players streaming notable titles live. Not only can viewers donate money to their cherished idols, but Twitch.tv begins dishing out cash once a streamer reaches a significant amount of followers.
Advertisements are placed on the streams and are played throughout the broadcast for players to earn even more money, not to mention the percentage he/she will earn per subscriber.
Many notable gamers, such as the infamous Trick2G, KaseyTron, and more, have no interest in the professional aspect of gaming whatsoever and simply earn a living doing nothing but streaming their favorite video games.
The Bottom Line
Originating in South Korea, professional gaming didn't always have such an alluring title attached to it.
However, the exciting world of eSports began to slowly creep it's way around the world becoming more and more legitimate as time ticked away.
Now, with the help of platforms such as League of Legends and Twitch.tv, professional gaming is more popular than ever before. With players earning salaries competitive with those of some professional athletes, the skyrocketing acclaim to the community has baffled many onlookers, sparking conversations on national television, as well as sports phenomenon ESPN.
One of the largest scenes to hit this generation's culture, teams and tournaments are now sponsored by big names such as Nissan and even Coca-Cola.
With recognition growing at such a rapid rate, gamers everywhere should be overjoyed with how far the industry has come.
Not only has the speeding train of eSports come ravaging into the public eye, but its prosperity will only progress with time.
Published Jul. 15th 2014