The Rise of Crowdfunding in eSports: The DOTA 2 International
Thanks to The International Dota 2 2014 Prize Pool, Crowdfunding is certainly getting everyone's attention.
It should be of no surprise that everyone is talking about the Dota 2 International after breaking the $10 million Compendium. It's the largest amount ever in the history of eSports and no wonder it's getting lots of attention. Thanks to crowdfunding from fans, the prize pool rose beyond everyone's expectations. The International Dota 2 Championship is set to begin on July 18th in Seattle.
Crowdfunding is the collection of finance from backers, "crowd," to fund an initiative and usually occurs across the internet. It includes people or organizations that propose ideas and/or projects to be funded, and the crowd of people who support the proposals. This can be done in various ways that have expanded beyond just Kickstarter and Indiegogo just to name a few; beyond books, movies, devices, and even video games. Now it includes eSports thanks to fans wanting in on a piece of the action.
With every contribution into the Dota 2 Compendium, fans get rewards. It's the next best thing to being there. The scoring system is based on points for voting, which require the purchase of points, within a virtual booklet that contains dozens of ways to interact in the International. Yet let's go beyond that shall we?
With the current prize pool at over $10.5 million, the winning team will receive an estimated $4.8 million. That's quite impressive! Compared to other competitions for LoL, COD: Black Ops 2, COD: Ghosts, COD: Modern Warfare 3, Halo 4, Halo 3, Halo 2, and Counter-Strike: Source among others, this amount is staggering. Last year the Dota 2 International 2013 prize pool was $2.8 million, that's a $7 million difference compared to this year. Most teams have averaged between $250,000 - $2 million.
Just think about this for a minute, the prize pool for The Masters Golf Tournament is $8 million with a 1st Prize Pay Out of $1.4 million and The Tour de France is $3 million. Seriously? Now this is nothing compared to your average NFL player's salary of $12 million for Trent Cole of the Philadelphia Eagles but you get my meaning. Many will argue that there are major differences between these various types of athletes. Yet the fact that eSports is significantly on the rise, it's no wonder it's raising a few eyebrows.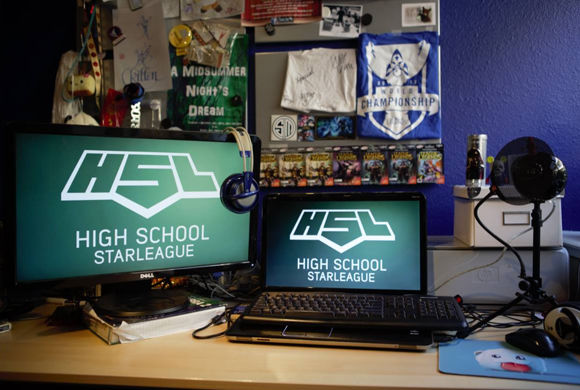 It takes a lot of discipline and hard work to be successful in these games just in general. To do it on a professional level, competitively is an entirely different ballgame especially when working as a team. So as compared to your "typical" athlete, why shouldn't the pay out be as grand? Fans of these games recognize this and proved it this year. On top of that, the U.S. also recognizes eSports players as professional athletes when it comes to school.
It's about time to give credit where credit is due. If fans are willing to fund these tournaments for their players, so be it. These players have certainly earned it. Besides, what's wrong with getting rewarded with goodies for pitching in?
Stay tuned to GameSkinny for all your Dota 2 International news.
Published Jul. 9th 2014