The Top Hardcore Gaming Laptops Out Today
Want ultimate gaming power in a portable platform? Check out our top gaming laptops available today!
Are you a PC gaming freak? Do you go into constant debt every summer after the Steam Summer Sale? Do you wish that you had all that desktop power in a semi-quasi-portable platform? Then look no further. We offer you up a few of the best gaming laptop rigs out in the market today. You better have deep pockets because you can't get phenomenal cosmic powers in an itty bitty living space for cheap.
To start out, let us go over some of the basics that you will need to consider when shopping for your rig. Most high-end gaming PCs or laptops let you build your own right on the manufacturer's website. This lets you put in the components you want for ultimate performance, power and price. Now I won't get into the lengthy explanations about how the components work or what they are for. I am assuming that most hardcore PC gamers know what they are looking at. However, for the newbies out there looking to break in, let me refer you to an article by GameSkinny's own Queen of the Nerds, Venisia. Here, she goes into the ins and outs of PC components. So if you need help please feel free to give this article a gander.
Graphics Card: Nvidia or AMD?
First and foremost for any hardcore gaming rig is the graphics card. This is the pure muscle behind what you want to do with your gaming. As of right now the best cards on the market for laptops are either the Nvidia GeForce GTX 880M or the AMD Radeon HD 8870M.
The choice between the two is purely personal. They both are so close performance wise it basically comes down to the old argument of Coke vs Pepsi. Now on both of these cards you will most likely be able to choose how much memory they have as well. You will want to get the most memory on your graphics card that you can afford to get. You will want to go for at least a 1GB card to start with but the more memory it has the better.
Processor: Intel for gaming
Now the next thing on the list is the actual brains of the operation--the processor. Hands down you will want to go with either of the top Intel processors available. Those would be the Core i5 or i7 processors in whatever speed you can afford (speeds will range between 3.0 to 3.8 GHz).
Now when I shop for processors I don't go all out for the highest speed. I save a few hundred and go for the middle road clock speed. To me, I really don't think .2gHz in processor speed is gonna kill my gaming. I would rather put the money I save here into any graphics card upgrades or into getting more RAM.
RAM: How much do I need?
Speaking of RAM, this one is pretty self explanatory. Get as much RAM as you can afford to get. The more RAM you have overall the more programs and stuff you can run at the same time. RAM is one of the cheaper components you can upgrade as well. You can even take advantage of certain promotions that exist where you can double your RAM for free. The more, the better. About 16 GB will serve most average gamers.
Hard Drive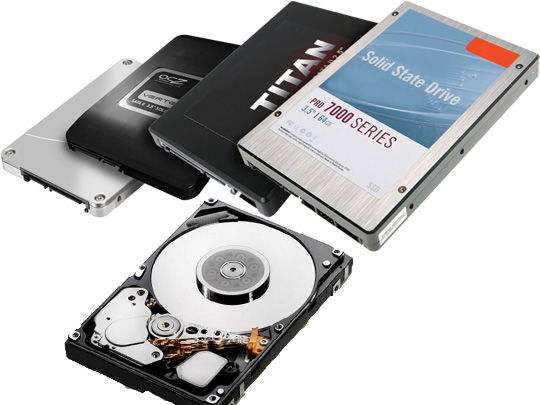 The last major component to choose for your gaming rig would be the hard drive. There are two choices out on the market now to consider. Traditional hard drives and solid state drives. If you want to get the fastest performance from your hard drive, consider getting a solid state. These drives forgo spinning drives for flash-based memory technology like that found in USB memory sticks. They are much faster and contain no moving parts so that there is less room for mechanical failures.
The down side to SSDs is that they don't really come in the higher GB range that traditional hard drives come in and they are much more expensive. Some options available to certain higher end laptops is the ability to have multiple drives. In this case one could have a smaller size SSD for whatever you play and a large size HDD for everything else.
Other options to consider like screen size and battery life are worthy of note. Battery size for instance is not going be of huge importance in a high-end gaming laptop. You'll want to be near an electrical outlet when you're in the middle of a high stakes Battlefield or Guild Wars 2 match anyways. As far as screen size, yes bigger is better here as well. However, the bigger the screen the bulkier and heavier the laptop becomes. Is it still portable? Absolutely. Just consider the size and bulk as compared to the portability. Another thing to think about here is that most laptops, high-end or not, are coming with HDMI output ports. Now this can be used as a second screen experience or you can use it to throw something like Skyrim on a 50" flat screen. At that point, who cares how big the laptop screen is.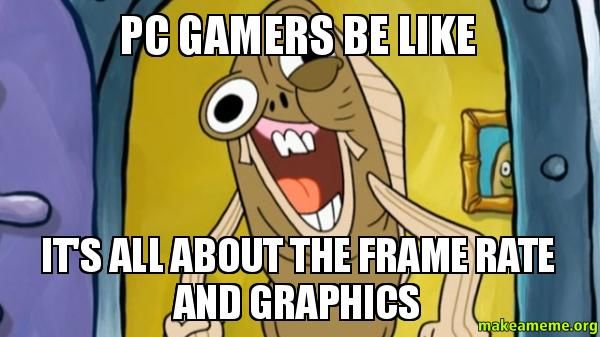 Now without any further interruptions let us look at three of the top gaming laptops out on the market today. As well as giving some brief information on each brand, I will also give you an example of a custom build from each manufacturer to show which hardware each has as well as the price you can expect to pay. Now remember this is totally customizable and in no way do you have to get the build I put down. These builds will only represent the top-of-the-line models that each one can put out.
MSI GT70 series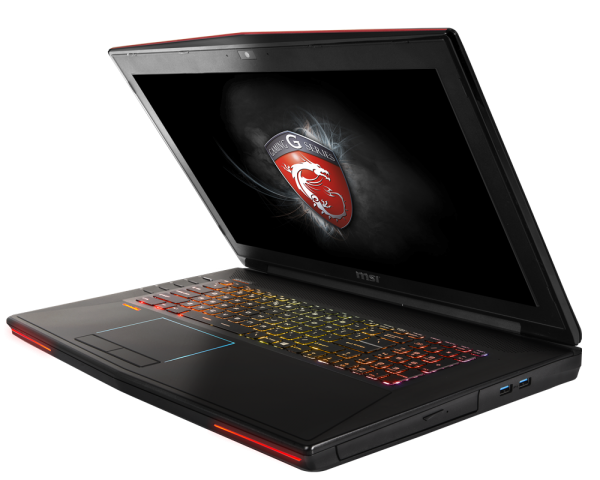 The GT70 series of laptops offer the technical specs and features that are the very latest in gaming and computing technology. What this series lacks is the full customization options that are offered by other manufacturers; it is not a simple build-your-own type of laptop, but offers limited customization. Some people may not miss the options to upgrade certain things because you are already getting the best hardware.
The highlight of the GT70 series is the number of hard drive options. Within the series you can get four hard drives - three 128GB SSDs and a 1TB HDD. This feature is currently unmatched in the gaming laptop industry. THere are other models within the series that do offer different combinations of SSDs and HDDs as well. These laptops are only available with a 17" screen which is a plus for a great gaming laptop. This series also has the most USB ports to be offered with a total of six. That is one to two more than the competition. Other features that are standard for this series include built-in Wi-Fi, Bluetooth, webcam, mic, memory card reader, and HDMI port. They also come with a Blu-ray drive as the standard option.
The top-of-the-line MSI GT series laptop offered is the GT72 Dominator Pro-007 which is priced at $2999.99. Here are the specs:
Intel Core i7-4710HQ at 2.5GHz (3.4GHz w/Turbo Boost)
17.3" full HD Anti-reflective w/ a 1920x1080 resolution
Nvidia GeForce GTX 880M w/ 8GB of DDR5
32 GB DDR3L RAM @ 1600MHz
4 x 128GB SSDs + 1TB HDD @ 7200RPM
Blu-Ray
Bluetooth
6 x USB 3.0 ports
1080p FHD webcam
HDMI
SD card reader
Although there is no build-your-own options on these laptops, the sheer number of hard drives offered as well as USB ports included put this series in the top.
Origin EON series
The Origin series of laptops are designed with the hardcore gamer in mind. Unlike the MSI GT70 series, the laptops from Origin are fully customizable. The multimedia features are also calibrated not only for gaming, but for creative tasks and everyday computing as well. This makes the Origin series a great system for gamers and graphic artists alike.
There are also 13" and 15" models available if you are looking for something a little smaller. But hey, we're gamers, it's go big or go home right? There are fewer USB ports on the Origins as compared to the MSI series. That being said, you still get four ports which will definitely get the job done. The hard drive options are also plentiful with the choice to install up to three separate drives. Now being fully customizable you have the option to go all SSD, all HDD, or a combination of both. A memory card reader, webcam and mic, built in Wi-Fi and Bluetooth make this a great gaming laptop with easy to use features. You also get the option while building your own to choose between all versions of Windows 7 as well as Windows 8.
The biggest laptop available for customization is the EON17-SLX. This particular build will run you around $6300 and here are the specs:
Intel Extreme Core i7 4940MX Quad-Core 3.1GHz (4.0GHz w/ Turbo Boost)
17.3" SLX LED Backlit display w/ a 1920X1080 resolution
2 x 8GB Nvidia GTX 880M (yes that's right DUAL 8GB 880Ms)
32GB Kingston HyperX Impact RAM @ 1600MHz
3 x 1TB Samsung 840 Evo series SSDs
6x BD-R Slim Blu-ray burner
Bluetooth
3 x USB 3.0 ports
Built-in 1.0M user facing and 5.0M front facing video cameras
HDMI
SD card reader
Now a few things to note on this particular build. Yes it is MAD expensive but that's because I maxed out most everything available. Each 1TB SSD was an extra $700. Also there is the matter of the dual Nvidia cards. Do you need all that graphical muscle? No. Should you have it just because? Hell yes! The only other item to bring up here has to do with the 32 GB of RAM. In order for them to build the machine with that much RAM you need to upgrade the OS to at least Windows 7 Professional. Home Premium will not support RAM over 16GB.
Alienware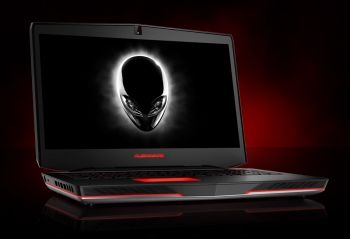 If you are looking for the ultimate gaming laptop upgrade, then look no further than Alienware. Labelled by many PC hardware sites as the best out there, the Alienwares bring the best in performance, design and features. As with the Origin series, the Alienwares are fully customizable.
These laptops are some of the few that have the complete 3D technology option. All you need to do is plug your Alienware into a 3D TV or monitor to amplify your gaming experience. However, a Blu-ray drive is not a standard option on all models and may require you to upgrade to one during customization. The Alienwares also come in different screen sizes offering a 14", 17", and even a whopping 18" beast. The other standard features apply as well. Webcam and mic, memory card reader, HDMI, Wi-Fi, Bluetooth and three to four USB ports are all offered stock. Also a feature of note is the ability to customize the illumination on your entire machine. The keyboard, touchpad, speaker vents and Alienware logo can all be their own unique color or all the same. The choice is yours.

For the Alienware, I will go with the 18" screen size model. Now this is not the highest 18" model but does give you more customization options. The reason for this is that the highest model already comes with most of the beefiest hardware to begin with so there is nothing to upgrade to. The price of this build will set you back around $4800. So here it is:
4th Generation Intel Core i7-4940MX Quad Core (up to 4.0GHz w/ Turbo Boost)
18.4" WLED full HD TrueLife display w/ a 1920 x 1080 resolution
2 x Nvidia GeForce GTX 880M w/ 8GB DDR5 RAM (again that is a DUAL set up that is Nvidia SLI enabled)
32GB of DDR3L RAM @ 1600MHz
512GB SSD Boot drive + 1TB 5400 RPM HDD
Slot-loading Dual Layer Blu-ray Reader
Bluetooth
4 x USB 3.0 Superspeed ports (1 w/ Powershare technology)
Webcam
HDMI
7-in-1 Media Card reader
With several model options in each screen size category each with different customization options, you really can't go wrong with Alienware. These laptops are also universally accepted as some of the top gaming laptops out today. With the extreme hardware offered as well as the personalization options given put these rigs at the top of everyone's list.
So, there you have it. The top laptops for all your gaming needs. Yes, the builds offered here are going a bit overboard but, like I said, go big or go home. Only if your wallets allow it of course. But even if your pockets aren't that deep, you should still be able to find a kick ass rig to fit your budget.
Published Aug. 11th 2017