Benjamin "DeMusliM" Baker Believes StarCraft II Is More Challenging Than League Of Legends
One of the top Terran StarCraft II players from the UK explains what it takes to be a pro gamer today in this exclusive interview.
Benjamin "DeMusliM" Baker has been playing games professionally since the age of 15 in the United Kingdom. The former WarCraft III player burst onto the scene in 2005, taking first place at the World Cyber Games. He eventually moved to StarCraft II and focused on the Terran race. In 2011, Baker joined Team Evil Geniuses and currently lives at their Gaming House. At the World Championship Series Finals at BlizzCon 2013, Baker took some time to talk about eSports, and explains what it takes to compete at the top level today in this exclusive interview.
How did Wings of Liberty impact the eSports scene?
I think StarCraft II Wings of Liberty changed the eSports scene. That was the true driving force that eSports needed to set the path. Then League of Legends popped up and Dota 2, but I do believe Wings of Liberty led the way, so to speak.
What do you think Riot Games selling out the Staples Center in an hour means for legitimizing eSports?
It's really cool. Esports is growing at a phenomenal rate and has been for a while now. If I think back eight years ago when I first started, it wasn't anything like this. It is becoming a full-time real thing. It is awesome. You can make money from it. There's a lot of joy in it. Esports is great.
What impact do you feel the U.S. Government giving League of Legend gamers the same visa access as pro athletes says about eSports?
They've had that for a long time. It's nothing new. League of Legends just chose to talk about that as if it was something new, so no comment on that.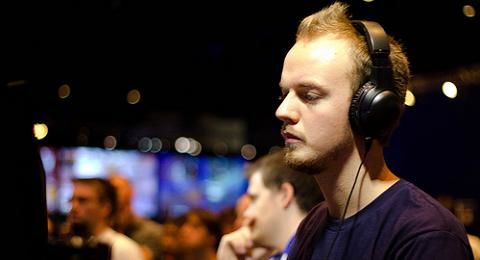 What advice would you give to aspiring pro gamers who think they're good at StarCraft II?
Keep on working at it. I don't recommend dropping out of school for it unless you're exceedingly talented and good. But let's say you're a mid-range player and you believe you have what it takes, most players that are professional to some degree got that good from very little practice. So unless you are that good, I honestly recommend just enjoying what you do and keep on studying.
What's the biggest misconception about pro gamers?
That we're all fat and greasy. Look around here at BlizzCon. The majority of people are gamers. You have lots of professional gamers here, and there's not one chubby guy in sight. This is a really healthy community. I think that's the biggest misconception.
What similarities do you see between cyber athletes and real athletes?
Both are exceptionally dedicated. You have to love what you do. Athletes are in love with the sport that they play or whatever they do; track or what have you. I believe video gamers are in love with what they do, too.
What does it take to be a pro gamer today?
Sacrifice. A lot of sacrifice. You have to give up a lot of things such as friends, a lot of your social life. You have to really treat it like a job. This is no longer fun and games. This is work. This serious business.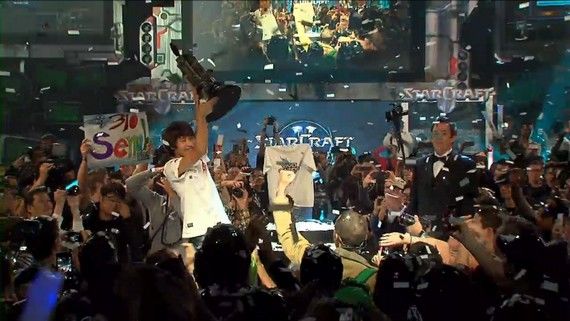 What's your secret to your success in StarCraft II?
I guess my secret is I talk the talk and walk the walk. But if I'm honest, I just spoke big, had a pretty big personality on that, and that allowed me to get picked up. So besides being good at the game, I worked a lot of that. I managed to have a personality with it and in eSports, right now, that propels you a long way.
What do you think of the rivalry between League of Legends and StarCraft players?
I don't believe there is a rivalry. League of Legends players are benefiting from a really good organization behind them with Riot. You have certain players that call out other players from other games such as InControl and Reginald, but there isn't a rivalry. For StarCraft II players, our game is way harder. League of Legends is flourishing. Maybe we are a little bit sour about that, but there's no hard blood.
Published Nov. 20th 2013