DOTA 2 International Spying Scandal
Gamefy is under fire after leaking a "behind the scenes" video of Team DK's team meeting without permission.
For those of you who are following The Dota 2 International 2014 in Seattle, you may have heard of the major cluster f**k that occurred all thanks to Gamefy. Gamefy, a Chinese media website and eSports company, is at the epicenter of anger amongst the Dota gaming community after their camera crew illegally taped a meeting of Team DK players.
It was reported that a video was uploaded to Youku (a Chinese video sharing site similar to YouTube) before it was translated in English and posted to GosuGamers. The illegal video footage was a discussion amongst Team DK players in the matching room regarding their core strategy and drafting ideas for their upcoming match. According to Valve's strict rules, not even the Team Managers are allowed in there when teams have their meetings. So how is it that a camera crew managed to sneak in to grab footage without anyone's permission?
As you'd imagine once Team DK was made aware of the leaked video, they were very irrate and rightfully so.
The amount of time and effort that goes into such strategies and drafting is enormous. There is so much research required when it comes to devising a drafting strategy. A tiny glimpse behind the scenes into their hardwork could make or break everything they've worked so hard to accomplish. The prize amount is no small meat and potatoes my friend, we're talking over $10 million! Wouldn't you be freaking out after busting your hump? I know I would.
Team DK requested that the video be removed and it was at the source. That's about all that can be done at this point. Gamefy did issue an apology through their Weibo account:
Dear DK players and beloved Dota 2 fans,
Gamefy's film personnel entered and began filming the player's rooms without the permission of Valve and Team DK, and accidentally uploading the sensitive information. We sincerely apologize for our actions.
We acknowledge the problems and frustration that was caused to team DK by the video, and we are fully aware of the hurt that was caused to Dota 2 fans. According to Valve Corporation's rules and regulations, the personnel responsible cannot continue to participate in TI4 news reporting; We will also strictly adhere to the rules of the organizing committee. Without further permission from Valve, we will not enter player's rooms to conduct any kind film work.
Lastly, we would hope for forgiveness and understanding from all of team DK, all Dota 2 fans and lovers, and other TI 4 players; and let us put our passion and enthusiasm into the reporting of the next phase of the tournament.
We hereby apologize.
Reading their apology I think of Josh Hartnett's line in "Lucky Number Slevin" when he replied to his cheating girlfriend "What, like... He tripped, you fell?" How do you "accidentally" upload a video? Really, that's your excuse? Reddit user: schizophrenicpanic; offered his best explanation:
"Trips with camera and bag[s], bag[s] of wires and camera fly through the air, usb cable connects to camera MID AIR, usb port connects to laptop as it lands, guy accidentally clicks the right keys to upload the video while trying to pull himself up. Recognizes what[']s happening but then laptop freezes, upload still continues and upload completes, he then waits 25 minutes for laptop to get sorted by itself, finally gives up and restarts it, sees all the gibberish on the internet about the uploaded video, takes it off the internet--exactly 30 minutes later.
TRUE STORY"
Valve hasn't made any official statement at this point but has given a warning. The warning did include that the personnel involved could not further participate in The Dota 2 International 2014 news reporting. A warning? Is that it? Sounds like a slap on the wrist to this journalist. Will the actions of Gamefy's crew mark for a change in future tournaments as far as the media is concerned? Will legal charges be filed?
[–]Megneous
When Korean players were throwing LoL matches here in Korea, they were arrested for fraud and money laundering. We take that sort of thing seriously. The DotA community should too.
Reddit members are calling for action against Gamefy and their irreprehensible behavior. Some asking for legal action and even a lifetime ban. With the rise of eSports, many have raised concerns on what type of legal precedent Gamefy's actions can cause. Should the eSports arena be prepared?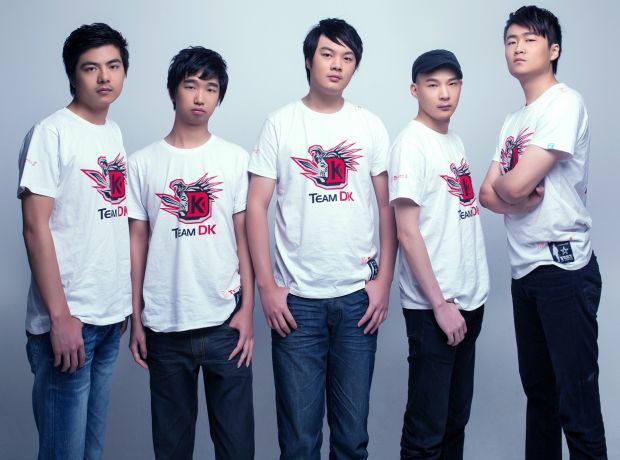 As for Team DK, so far there has been no fallout during competition. Some of the great concerns have not come to pass, at least for now.
For all your Dota 2 International 2014 and Dota 2 news, tips, and guides; keep it tuned to GameSkinny.
Published Jul. 21st 2014