iOS7 Game Controller Unveiled with More Coming Soon!
ClamCase unveils image of its GameCase, the first iOS7 MFi ("Made for iOS") controller to be revealed to the public, with Logitech close on its heels.
As much excitement as there has been around iOS7, you've only seen the tip of the iceberg. iOS7's biggest changes for the gaming community are still lying in wait, hidden deep within the operating system, and gamers are only just beginning to see the new possibilities dawning on the horizon.
ClamCase has released an official image of its upcoming GameCase, shown above, designed to turn your iOS device into a true hand-held gaming console through the miracle of BlueTooth tech. (Don't worry, it has its own battery.) If you want to be notified when the case is released for sale, you can sign up on the GameCase website.
There is only conjecture at this point whether this particular controller hardware will be useable with your current device case. The break-apart design, however, and the BlueTooth connection at least leave open the possibility that you will be able to clamp the two halves over the top of your case, but I have no doubt that ClamCase (and others) will also be making device cases that are compatible with the system.
LogiTech Releases Its Own Teaser Image
Meanwhile, LogiTech has released its own teaser image, implying that its own MFi ("Made for iOS") controller will be right on the heels of the GameCase. Although we have yet to see the actual image, hardcore iOS gaming enthusiasts will remember the "leaked" photo from Apple's Worldwide Developers Conference (WWDC):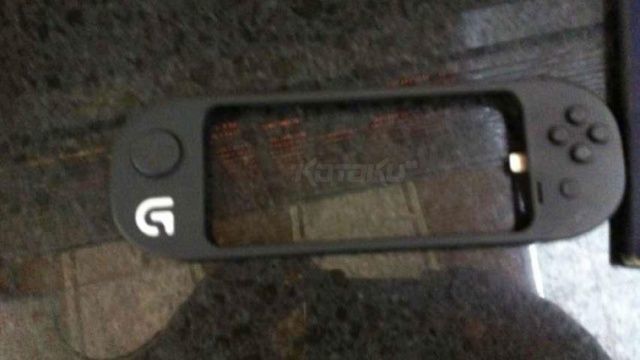 If it looks a little rough, remember that this is a leaked photo from several months back. It is clearly designed for iPhone and iPod touch rather than iPad, but I have to believe that LogiTech is on the ball with an iPad version as well. Just like ClamCase, LogiTech is also allowing customers to sign up for notifications of its MFi controller release, in this case through a facebook link.
Apple is pushing gaming hard for iOS 7, not just by releasing system compatibility with this kind of BlueTooth game controller, but also by including SpriteKit, a system designed to help developers more easily design fast, efficient 2D games for iOS 7. With Android ever nipping at its heels, Apple's iOS keeps sprinting ahead. Who will win the battle over the ultimate mobile gaming console? Gamers, without a doubt.
Published Sep. 28th 2013