Ninja Gaiden 4 in Development
Yaiba is only a dessert in the overall Ninja Gaiden diet.
As I reported on last week, Yaiba: Ninja Gaiden Z will be splattering zombie parts all over consoles and PC this coming February. I guess you can say the game is being co-directed by Team Ninja's Yosuke Hayashi and Comcept's Keiji Inafune. The two of them have regularly gotten together for developer diaries since Yaiba was announced.
In their latest video, they talk about implementing Inafune's Mighty No.9 hero, Beck, into the game. Besides having the awesome original Ninja Gaiden arcade game in the background, Hayashi revealed that Team Ninja are working on the next "Main Entrée" Ninja Gaiden (make sure to turn CC on for subtitles).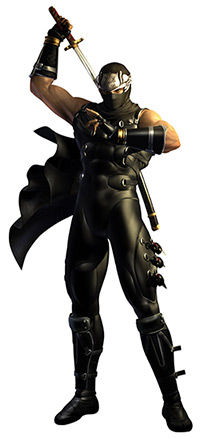 The last entry in the series, Ninja Gaiden 3, was a major flop. That game only saw a 58 score on Metacritic, and the heavily revised Ninja Gaiden 3: Razor's Edge only scored about 10 points better. The game noticeably lacked the flair of Tomonobu Itagaki, who was responsible for reviving the series on the original Xbox. Itagaki left Tecmo back in 2008, right before Ninja Gaiden II was released.
On the bright side of things, Dead or Alive 5: Ultimate has become one of the best entries in the series. We'll just try to pretend Metroid: Other M never happened.
I discuss the current Yaiba news, as well as the state of Japanese fighting games in the latest installment of Regurgitated News:
Published Dec. 19th 2013