[Update] Is WoW Coming to Xbox?
Is the beloved WoW going to be gracing console owners everywhere with its presence?
According to Newegg.com, Blizzard's golden goose, World of Warcraft will be coming to the Xbox in December.
The Newegg posting shows World of Warcraft: Warlords of Draenor will be coming to Xbox Live 12/20/2014 for $49.99. With other MMO's like DC Universe already up and running on the PlayStation platform, it's a feasible reality that WoW could indeed end up on consoles.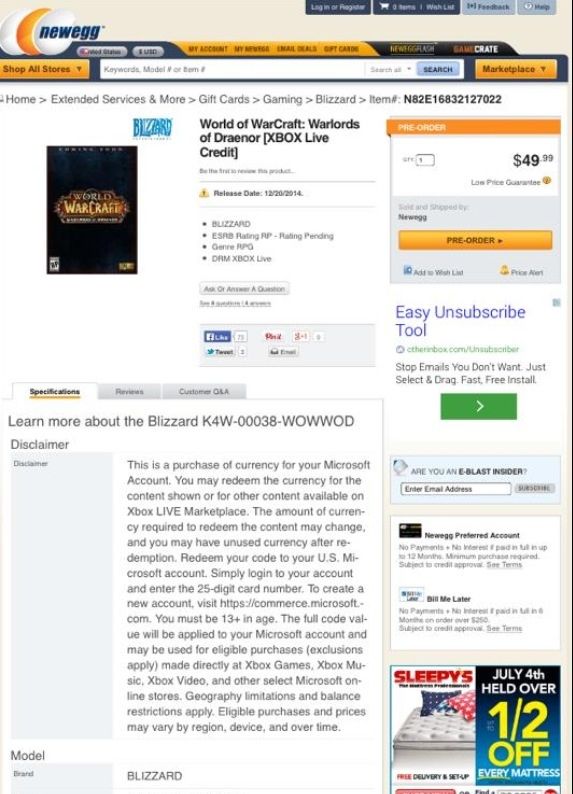 [Update]
Unfortunately it looks like a mix-up at Newegg is the cause for this. According to @Rygarius via twitter, he's asked them to correct the tag specifically for the "Xbox Live credit."
My thoughts
I'm curious though, with BlizzCon around the corner, this would indeed be a game-changer and probably would breathe some new life into WoW. While some have speculated Blizzard going free-to-play, bringing the 10-year-old franchise to consoles would likely add to the 7 million current subscribers. The chance of such an established PC MMO suddenly crossing platforms is pretty slim.
Published Jul. 7th 2014