Last Chance: Download Pokemon Bank TODAY and Get Celebi Free
Download a free trial of Pokemon Bank and get the legendary Pokemon Celebi for free! TODAY ONLY
Pokémon Bank is a program that allows you to deposit, store, and manage your Pokémon in private Boxes, and transfer them into your Pokémon X and Pokémon Y video games. While the service has been with us since February, it has had several hiccups along the way.
With the official release date happening tomorrow, March 14th, all the majority of bugs have been worked out of the system and you will be free to store 3,000 Pokémon in the bank.
If you download Pokémon Bank today, you can access a 30 day free trial (starting tomorrow it will cost $4.99 for users) and receive a free legendary Pokémon, Celebi. It's not too good to be true, promise!
Celebi is one of those rare Pokémon that many trainers would kill to own. The last time an official distribution was held was for the release of Pokémon Heartgold and Soulsilver. If, like me, you're one of those obsessed with "catching 'em all," then this is your moment to finally add a Celebi to your PokéDex.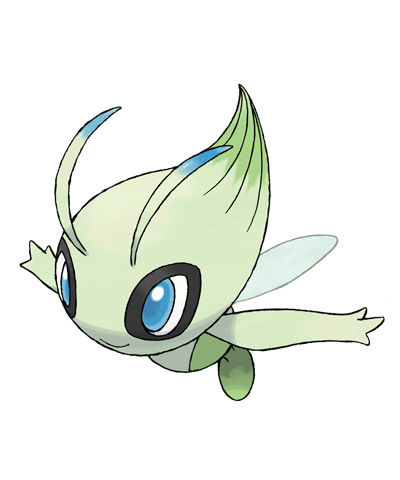 Here's how to get your free Celebi:
Go the 3DS eShop (Yeah - a 3DS is necessary)
Download the free Pokémon Bank app
Make sure you have your Pokémon X/Y card in the slot (or you can have the digital version)
Open up Pokémon Bank from the 3DS home screen
Go through the setup process and "buy" the 30-day trial pass (Don't worry, you're not actually buying anything. The trial pass is free.)
From the Pokémon Bank home screen, select "Use Pokémon Bank"
Choose the save game from your copy of Pokémon X/Y that you want to use
Select whether you want free bonus Poké Miles or Battle Points
Now, in the Bank interface, move one of your Pokémon from your X or Y boxes to the bank
Don't skip step 9. You need to actually have at least one pocket monster in the bank to get Celebi

Tap X to save
Hit Home on your 3DS, and launch Pokémon X/Y
From the home menu of the game, select "Pokémon Link."
Open the present, which is either the Poké Miles or Battle Points you chose in step 9
Hit Home on your 3DS again, and launch Pokémon Bank one more time
Again, choose "Use Pokémon Bank" and select the same save file as before
The game will award you a Celebi
Once again, hit Home on your 3DS, launch Pokémon X/Y, start up your game, and hit "Pokémon Link"
This time, the present is your Celebi.
Once that is complete, your Celebi will show up in a box on your PC. You can withdraw the level 10 Celebi and play with it to your heart's content.
Published Sep. 29th 2017