GameSpot Launches Link Between Worlds Giveaway
By tweeting GameSpot with a certain tag, you can enter to win a copy of The Legend of Zelda: A Link Between Worlds.
Today, GameSpot launched a giveaway via their official Twitter account. Anyone who follows @GameSpot on Twitter, and tweets them using the tag "#LinkBetweenWorlds" will instantly be entered to win their very own copy of The Legend of Zelda: A Link Between Worlds.
A Link Between Worlds is the newest installment in the Legend of Zelda series. It was released on November 22 of this year for the 3DS. Fans of the Zelda series will most likely know that A Link Between Worlds has received consistently high ratings across the board.
In this game, Link has the capability to become a drawing on a wall, inspired by the fight with Phantom Ganon in Ocarina of Time. The art is gorgeous, as always, and the music is made up of fully-orchestrated arrangements of the original score from A Link to the Past. A Link Between Worlds is set between Link's Awakening and The Legend of Zelda.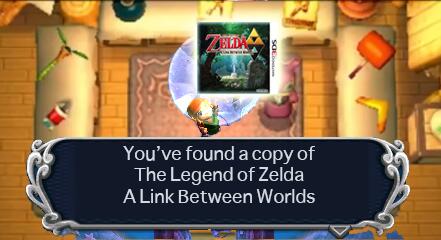 All in all, The Legend of Zelda: A Link Between Worlds looks to be an incredible game, so I encourage everyone to enter GameSpot's awesome Twitter giveaway!
Published Dec. 3rd 2013