Starbound: Dragon Slayer Awards Nominee for Best New Indie Game 2014
Explore the universe with this Dragon Slayer Award Nominee for Best Indie Game of 2014: Starbound.
Dragon Slayer Awards voting is still going on, who will you vote for? One of the categories available is "Best Indie Game of 2014". This is the perfect time to check out all those indie games you've been wanting to play, and vote for your favourites among the nominees! Starbound, a recent indie game receiving loads of attention, is one of the games looking for your vote.
Starbound, Chucklefish's first game, is a 2-D, entertaining sandbox adventure game where the player travels and explores different planets in a universe. You begin by escaping your home planet on a spaceship and then crash-landing on another. From there, your quest begins!
The game is very customizable, giving out over 100 materials and over 1000 in-game objects to build. By using procedural generation, the gameplay is extremely varied: planets, creatures, weapons, and more are all randomly generated according to set algorithims (procedures). Each planet is themed with its own terrain, weather, day/night cycles, etc. Due to this, the game is blessed with a massive variety of content and unique stories for each player.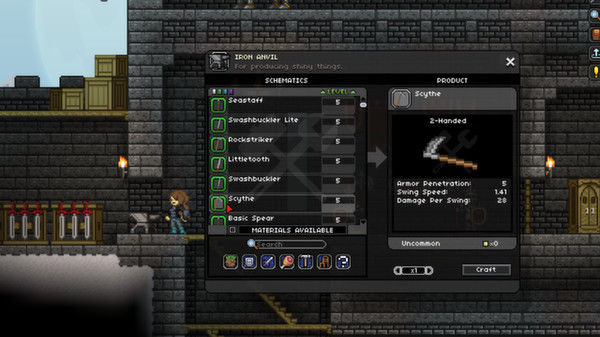 Starbound, being open world, gives the player freedom. You can follow the story or simply create your own. Creativity is key to Starbound. By Building, the player can create their own world. Foraging and Crafting allows the player to create items that suit their playing style (The players class will be determined by the weapons they use). You can also feel free to customize your spaceship and even play music. The amount of possibilities is enormous. Remember to set up your campfire though; dying of cold is a frequent threat in the universe of Starbound (among other reasons).

Multiplayer is very integrated in Starbound. You can play along with others competitively or cooperatively. The server you're on determines how many can play along with you. However, solo play is also just as fun since there is so much to explore.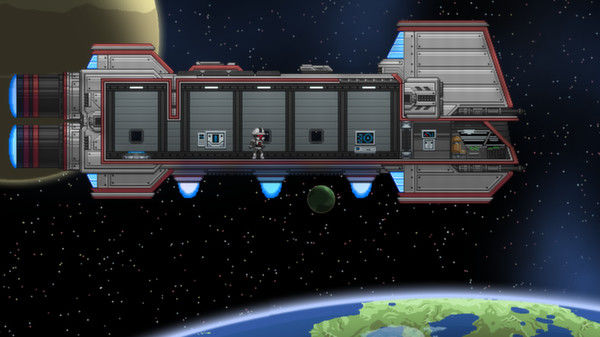 Starbound has received two awards in 2013:
1. "Most Anticipated Game of 2013" in Indie Game Magazine
2. "No.1 of Indie of the Year 2013" for IndieDB
These awards are quite the achievement considering the game is only in its early Beta phase. Here is what some reviews are saying:
"STARBOUND IS ONE OF THE MOST IMPRESSIVE NEVER-ENDING GAMES EVER"
- Polygon (Rating: 9)

"The game's minutiae will be mapped out across various wikis for years to come, and many mechanics will be added and refined, but even now, Starbound is an enticing journey of discovery that reminds you just how exciting it can be to stare at a sky full of stars."
- Gamespot
"Starbound's [beta is] by no means finished yet but the basics definitely work. There's already loads for you to do, regardless of whether you're trying to work through the tiers and fight all the bosses or if you just want to hop across space, moving from one planet to the next as fuel supplies allow, seeing what you can see and finding what you can find."
- Eurogamer
Starbound beta has been out since December 4, 2013. It is available for $14.99 on Steam and Humblestore. At the moment it is only for Windows, Mac, and Linux, but will eventually port to consoles such as the PS4. You can read more about Starbound on the website, and scroll through the FAQ for any questions.
Since Starbound has already made a huge splash into the indie game community, it is the perfect candidate for your Dragon Slayer Award Vote! Open world, variety, adorable graphics, unique story, and more. You can check out the other nominees here or go vote for Best New Indie Game of 2014 here.
Published Jun. 14th 2020