Sakurai's Special Super Smash Bros. Announcement
Masahiro Sakurai has some special Super Smash Bros. news planned for E3!
Just a reminder that this Sunday (June 14th), Masahiro Sakurai, the director behind Super Smash Bros. for Nintendo 3DS and Wii U, will be giving a "Special Video Presentation" about the "Smash 4" games.
What is there to present?
We already know that Lucas from Mother 3, a Smash veteran who debuted in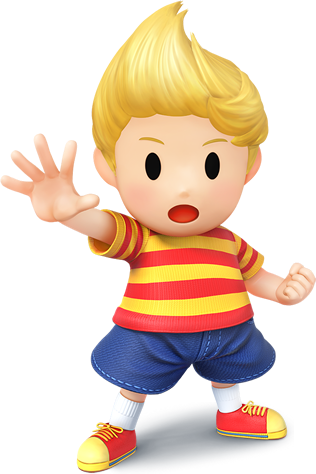 Super Smash Bros. Brawl, shall be rejoining the new roster as DLC on this day. We also know that a new stage based on the Wii U's Miiverse and new Mii Fighter costumes – inspired by the new and largely popular Splatoon – are to be released as DLC alongside Lucas.
All of this new content is to be included in the presentation, but why call it a "Special Video Presentation" if we already know about everything that will be shown? Well, chances are we don't know everything.
There have been rumors circulating. *Cue potential spoilers?*
Word on the interwebs is that some extra sound files were found in the latest Smash 4 patch. These sound files, which happen to be victory themes, are believed to belong to two particular characters – a returning veteran and a newcomer. Who are they? None other than Roy, a Super Smash Bros. Melee veteran from the Fire Emblem series, and Street Fighter's own Ryu.
The rumored additions to the Smash 4 roster.
Nobody knows for sure if these claims have any merit, but Sakurai is a master of surprises – remember when the Wii Fit Trainer was revealed for Smash 4? All I know is that I am super excited to see what he has in store for us.

To catch the presentation, tune in here this Sunday, June 14th, at:
7:40am Pacific / 10:40am Eastern / 3:40pm UK / 4:40pm CET

Published Jun. 12th 2015