Angry Birds: Star Wars II Releases
Hopefully the force with which you throw birds is strong because Angry Birds: Star Wars II just released
A new Angry Birds mobile puzzle game was recently released for phones, tablets, and computers.
At least 100,000,000 people have played Angry Birds and this is the seventh game in the series, so I would hope that you would be aware of the concept of the animal-slinging strategy game.
Rovio Entertainment based this bird and pig adventure off the Star Wars prequel trilogy. Players go through puzzles and experience the Naboo Invasion, the Escape to Tatooine, and the Battle of Geonosis.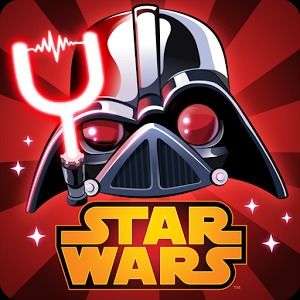 This is the first Angry Birds game that you can play as either pigs or birds. Overall, that's very cool, but it makes the game buy-to-win because a major gameplay component is purchasing Angry Birds Star Wars Telepods* figures to put in front of your device's camera and load into the game. With two sides that's twice the number of figures to collect.
"The success of Angry Birds Star Wars is a testament to the versatility of these iconic franchises. As a company we want to be wherever the fans are, so we are thrilled to be partnering with Activision to bring this one-of-a-kind experience" -- Jami Laes, Executive Vice President of Games
There are 30 playable characters in the new game. Some people have noted that the large increase in the number of characters makes the game unbalanced. It's cool to be Darth Maul, Darth Vader, Yoda, Anakin, Mace Windu, Jango Fett, and your other favorite anthropomorphic animal characters, but some choices are very overpowered according to the fans. It's worth trying out to find the strongest choices for yourself.
For the base price of $0.99, this game is probably worth it. People love Angry Birds. People love Star Wars. The level design is flawless. The mechanics are perfect. It's very polished and you'll love the music. If you are looking for a casual way to play for a couple of hours, buy the app now or wait until it comes out on PC.
Published Oct. 30th 2013