Wii U eShop's Underground Has Surgical Training Hardware
New Wii U eShop game Underground features medical training using a laparoscopic controller for doctors and doctors-in training.
Grendel Game's new puzzle game, Underground, is now out on Wii U. Underground is about a Sari, a young girl, and her butler robot friend Sw4nk. The story is that Sw4nk works for Sari's father and is horrible at his job and as a result he gets sent to the mines. Sari goes to free him and they get into trouble while in the underground caverns.
The game has the player travel through four different worlds and navigate through difficult situations. Underground is inspired by medical surgery training and helps improve players motor skills for laparoscopic surgery and allows surgical professionals the ability to train their skills. The hardware for the game that provides the training has been tested and validated to show that it actually works.
Underground won the "Best Serious Game & Best Applied Game Design" at the Dutch Game Awards 2013.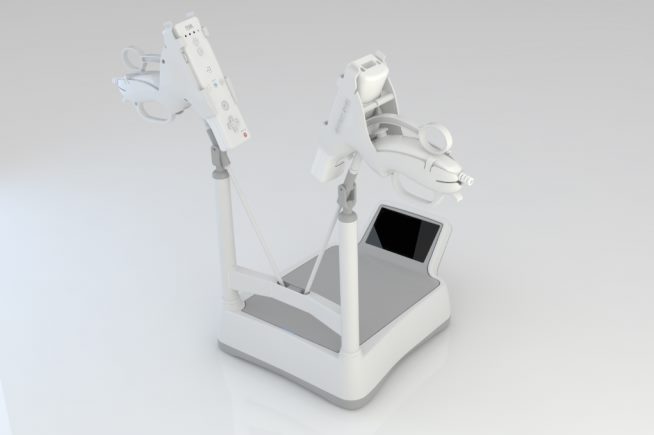 In order to do the training players have to buy the laparoscopic controller which is sold separately. Underground can also be played with the Wii U GamePad. The controller is still being made and will be on sale soon.
Underground is only available for Nintendo Wii U eShop Europe. The game will be available in North America, France, Australia, and New Zealand at a later date.
Published Apr. 8th 2015