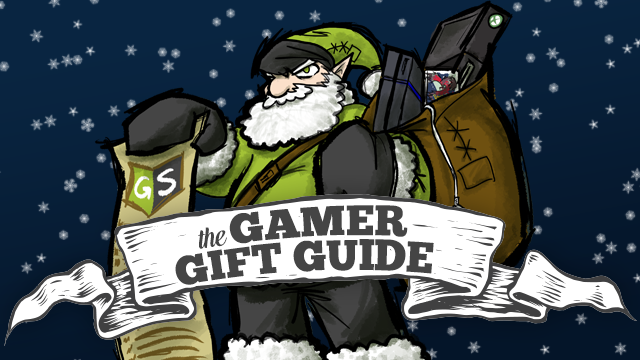 The Halloween candy is almost gone. The smell of Thanksgiving turkey is in the air. But we're all thinking about one thing – the holiday season. And, by extension, shopping for gifts. And for some of those on your list, it can be frustrating to find just the right item to give (distant relatives and teenagers come to mind).

But if you know someone who eschews consoles like the PS4 or Xbox One and instead spends hours gaming on their computer, then look no further. We've put together a list of some great gift ideas for PC gamers.

---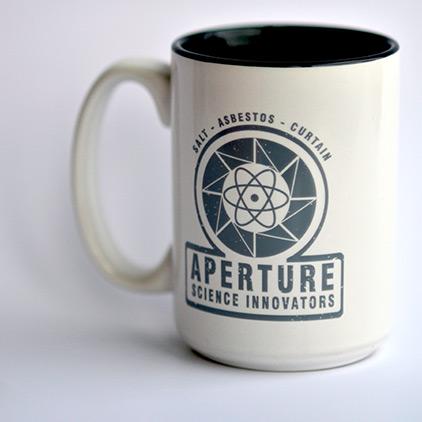 Portal 2 Aperture Science 1940s Mug
Rating: 5/5 (2 Customer Reviews)
Price: $12.95
Buy it: The Valve Store
With this Portal 2 - inspired Aperture Science mug, you'll feel alert, focused, and full of science! Reviewers have noted this mug has a sturdy feel to it, and the tongue-in-cheek references to being full of "asbestos" allude to the ridiculous ramblings of Aperture's own Cave Johnson.
---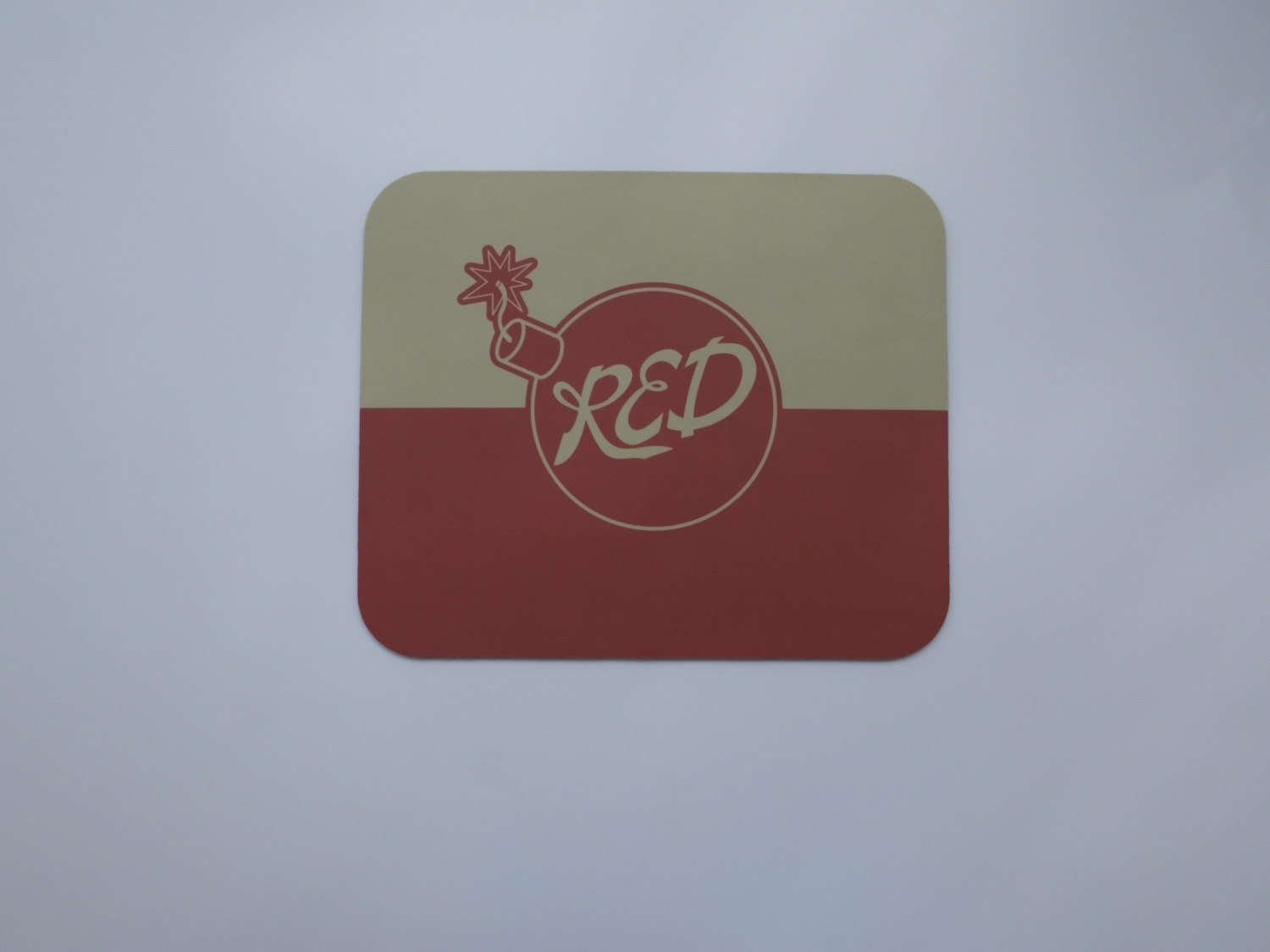 Team Fortress 2 "Red/Blu" Mousepad
Rating: No Ratings (Seller has 5 stars, 137 Customer Reviews)
Price: $10.00
Buy it: Etsy
Choose your side, Red Team or Blu Team, as you show the online world your fantastic headshot no-scope abilities (also your TF2 hat collection). A colorful addition to any gaming set-up. (Blu Team photo available on the product page.)
---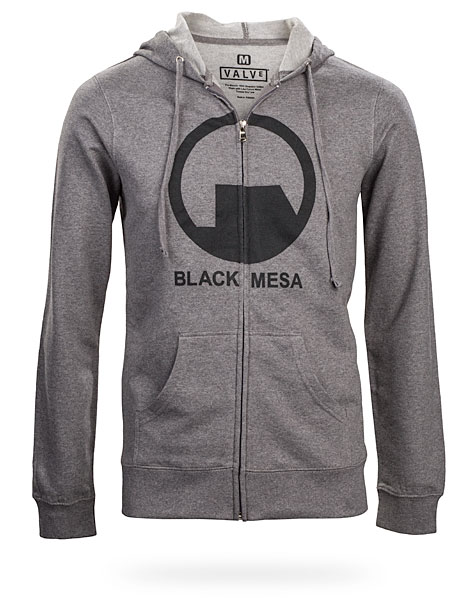 Half Life 2 Black Mesa Hoodie (Unisex)
Rating: No Rating Available
Price: $44.99
Buy it: ThinkGeek
You're still waiting for news about Half Life 3, and you might get cold waiting, because they're expecting an Ice Age in a few hundred thousand years. This comfortable, heather-gray hoodie will keep you warm during your all-night gaming sessions. Note that some reviewers indicated the sizes run large.
---
Valve Steam Wallet $50 Gift Card
Rating: No Rating Available
Price: $50.00
Buy it: Ebay

You know you want to get something for your gamer that they'll like, but who knows what games they actually like to play? Thankfully, this gift card allows them to pick whatever title they want from Steam's huge online selection of gaming titles. (The best part is, they can buy it, download it, and play it right then and there!) Choose this gift card and you can't go wrong.
---
"Glorious PC Gaming Master Race" Mug
Rating: No Rating Availalbe
Price: $12.99
Buy it: CafePress
Indulge their ego with this meme-tastic mug, which boldly declares that PCs are far superior to any "next-gen" gaming console.
---
"I Went Outside Once" T-Shirt
Rating: None (Seller has 5 Stars, 4000+ Customer Reviews)
Price: $14.99 -19.99 depending on size
Buy it: Etsy (Men's Shirt)/(Woman's Shirt)
Poke fun at your giftee's preference for the indoors AND their need for ever-higher resolution monitors with this screenprint tee. Note that this t-shirt is available in a variety of colors, in addition to black.
---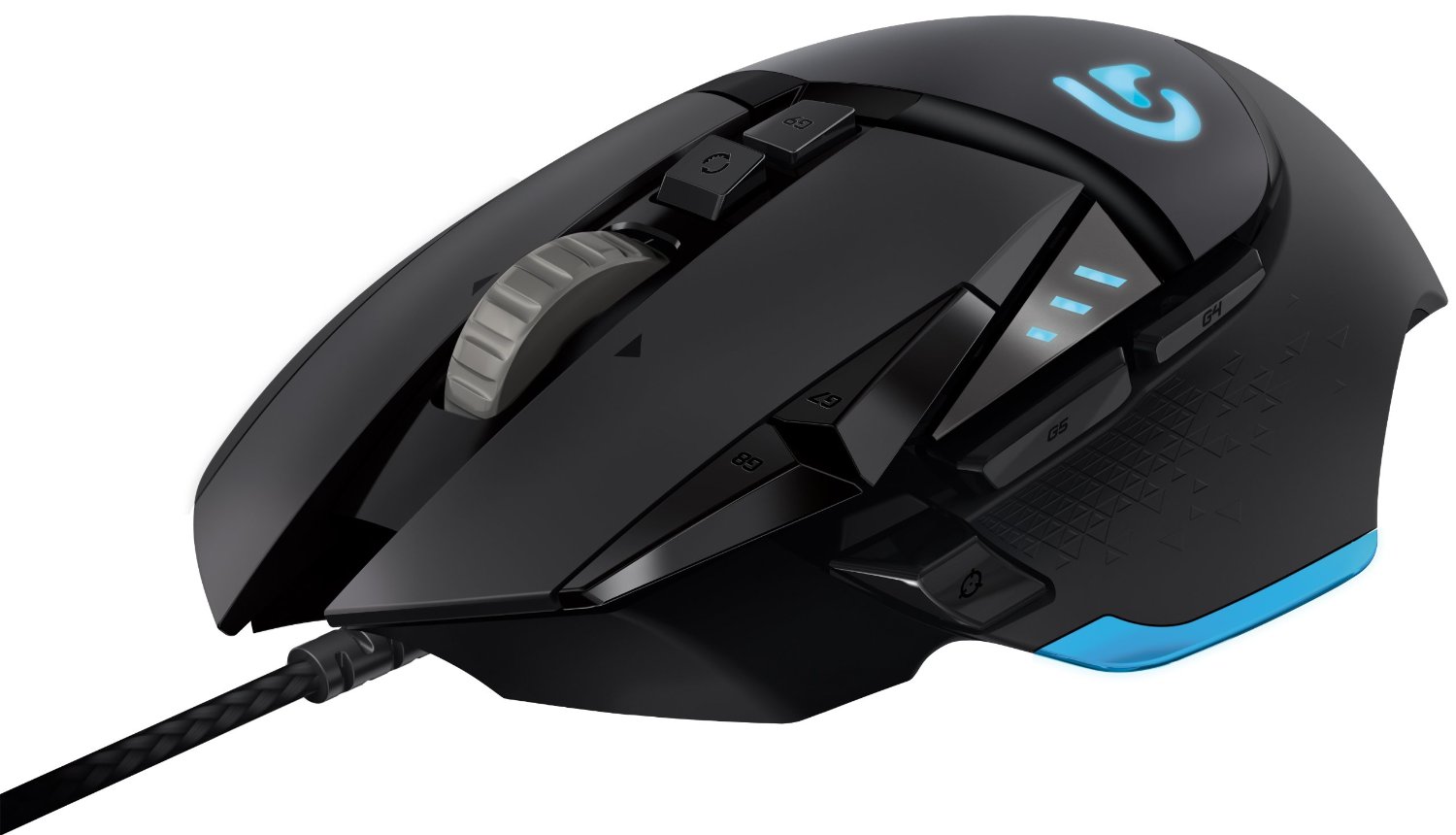 Logitech G502 Proteus Core Optical Gaming Mouse
Rating: 4.5/5 (361 Customer Reviews)
Price: $78.69
Buy it: Amazon

Now we're getting serious. This mouse comes with fantastic reviews, particularly for its customizable weight distribution, 11 programmable buttons, and its ability to change movement sensitivity at a moment's notice. Reviewers say the body is slightly on the smaller side, so it's a great choice for those with smaller hands. And at #1 for bestselling mice on Amazon, this product is hard to beat.
---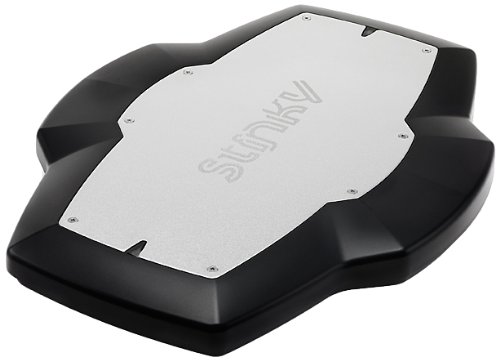 Stinky Gaming Footboard by Steululu
Rating: 4.5/5 (15 Customer Reviews)
Price: $99.98
Buy it: Amazon
Yes, I am actually suggesting you buy a gaming accessory you use with your foot. It might seem crazy, but consider the fact that most gamers are stretching their fingers to the farthest reaches of their keyboards to hit all those macro keys, potentially hurting their poor pinky fingers in the process. Couple this with the reality that people aren't using their feet at all while they play PC games, and it makes a bit of sense to have one of these.

The device connects to your PC via a USB, and has four customizable buttons on the front, back, left and right. Plug it in, download a tiny bit of software from the manufacturer's website, and you're ready to go!
Amazon reviewers are pretty unanimous in their praise for this product. Also, check out GameSkinny contributor Auverin Morrow's review of the Stinkyboard from a few weeks ago, where she raved about how intuitive and helpful it was for her gameplay.
---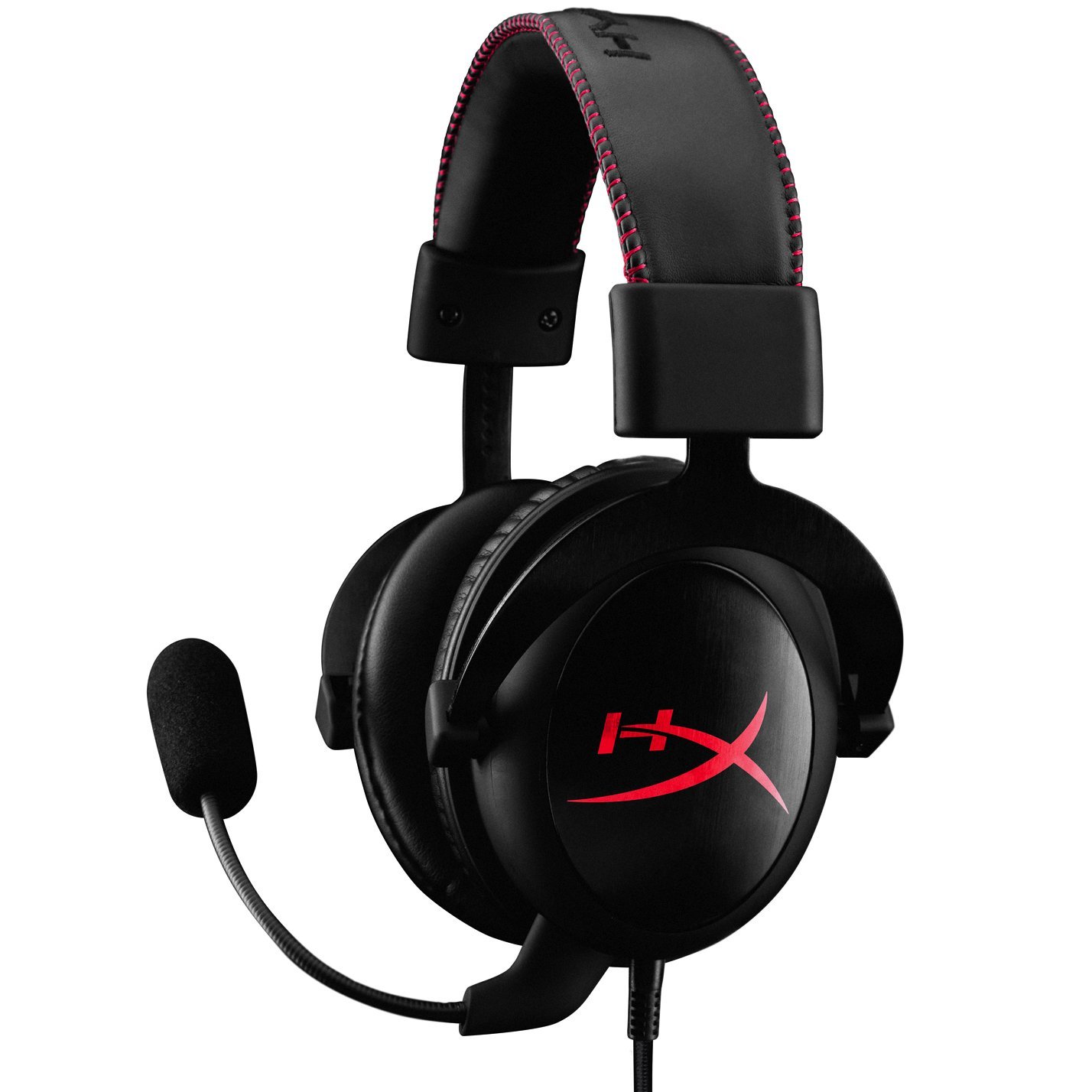 Kingston HyperX Cloud Gaming Headset
Rating: 4.5/5 (250 Customer Reviews)
Price: $79.99
Buy it: Amazon
This might seem a bit pricey, but when it comes to gaming headsets, $80 actually is on the low end. And it's a surprising price point for this product, which currently sits at #1 on Amazon for gaming headsets. Reviewers laud it for its comfort, sturdy construction, and world-class sound quality. There are headsets out there nearly twice the price that still can't match this model's sound quality. Take a look at the Amazon reviews if you're still skeptical.
---
Roccat Gaming Keyboard
Rating: 5/5 (292 Customer Reviews)
Price: $59.99, or $79.99 with multicolor illuminated keys
Buy it: Amazon

This Roccat is a great piece of gaming equipment at an even better price. Study, well-built, with an innovative "Easy-Shift" system that allows you to switch the left side of the keyboard to different macro keys at a moment's notice. The black version has blue-lit keys, while the upgraded multicolor model will filter through a variety of colors (over 16 million hues) while you play. If the gamer on your list is looking for a new keyboard, you can't go wrong with this one.
(Note: Some PC gamers prefer the loud, clicky goodness of a mechanical keyboard, which the Roccat Isku is not. If you know your gamer wants a mechanical keyboard, see the next slide!)
---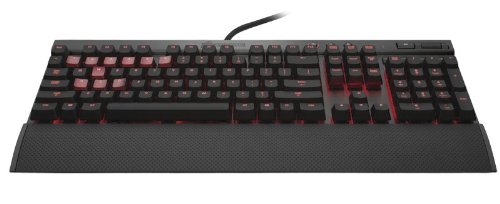 Corsair Vengeance K70 Standard MX Brown Gaming Keyboard
Rating: 4.5/5 (553 Customer Reviews)
Price: $129.95 - 144.95
Buy it: Amazon
Corsair has outdone itself with this super well-made mechanical keyboard, constructed from brushed aluminum and featuring a media center in the top right. The MX Brown keys are a middle-ground in the PC tug-of-war that is keys' clickiness vs smoothness (MX Red and MX Blue represent the more extreme versions, also available on the product page). And reviewers praise the wrist rest and overall very appealing design.
The Vengeance also comes in a "Standard RGB" version, which features a variety of colors for the keyboard's back-lighting. A nice but not entirely necessary add-on, and it's a bit extra.